People power bridges China and Africa
Friday is a special day in Badr Benjelloun's life. In his home country of Morocco and in other African countries that follow Islam, it's the day when the whole community comes together to pray in the mosques. For 40-year-old Benjelloun, Friday lunch has traditionally been couscous, North Africa's pasta made with tiny balls of semolina flour cooked with meat and vegetables.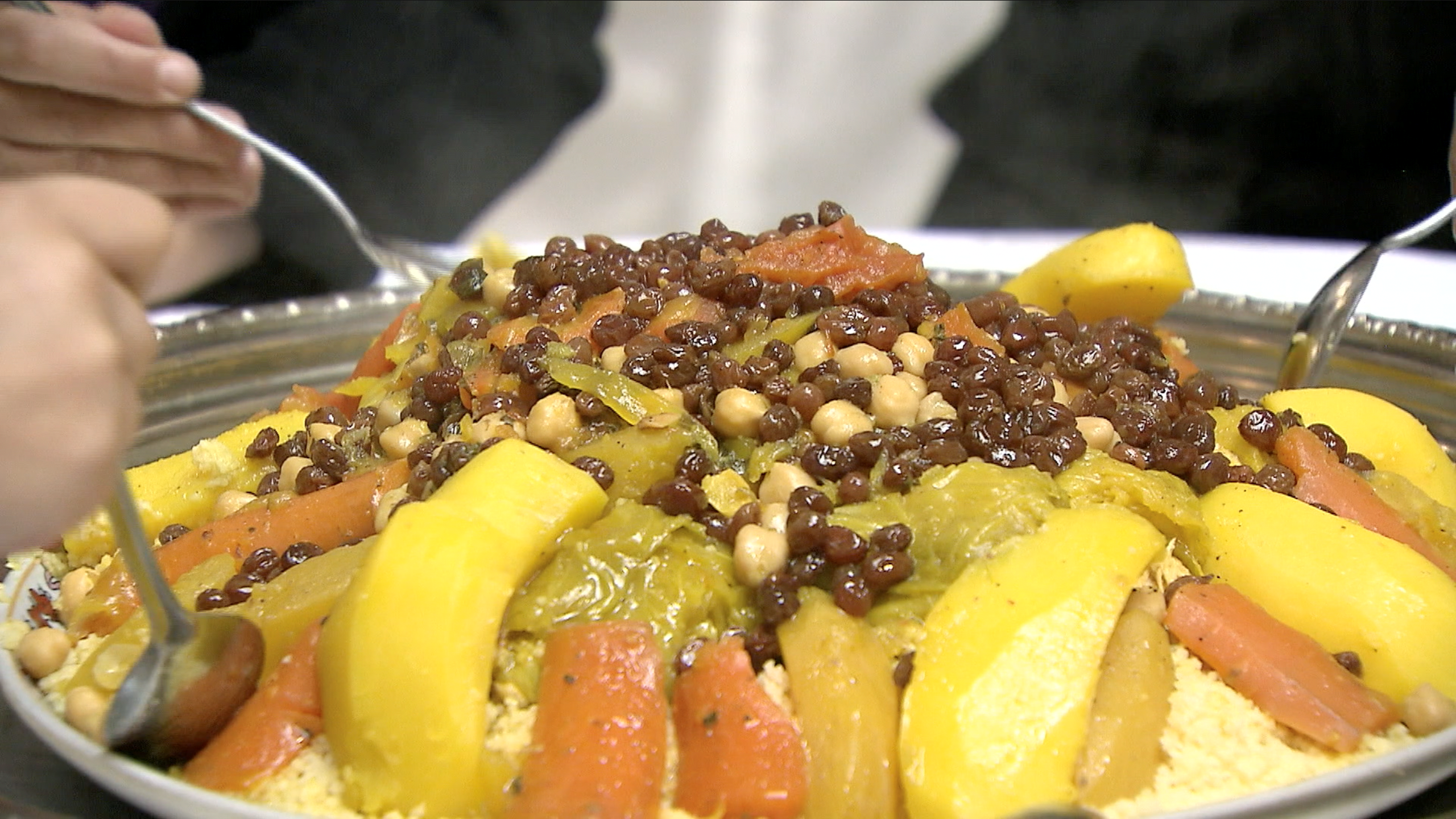 (Photo: CGTN)
"It was not just an act of eating but an act of sharing and relieving the stress of the week," he said, talking about his childhood in Morocco. "The couscous would take four to five hours to make, and there would be an atmosphere of festive gaiety. Women from neighboring houses would put up tables side by side where they would chop, pound, chat and laugh together. It was an act of love."
So when the chemical engineer with a degree from the United States landed in Beijing as a tourist in 2004 and decided to make this part of the world home, one thing to bring a feeling of home was couscous. He started cooking the dish "just the way mom does back home" and now has a Moroccan bistro in a traditional hutong area. Every Friday, couscous appears on the menu. Benjelloun, who speaks fluent Chinese with his staff, has acquired a reputation as a cultural ambassador for his country.
He's also an example of private entrepreneurs from Africa finding their way to China to do business and vice versa. When Chinese entities first began exploring Africa, state-owned enterprises were the first pioneers, implementing government-to-government projects. The path they created was enhanced by the development of infrastructure, transportation and telecommunications, and the start of e-commerce, facilitated by these factors, created business and cooperation that closed the geographical gap.
As more private companies and individuals from China and Africa are eager to test the waters of a new territory, private consultants are coming up to show them the way.
David Wang and Sean Xiao are Chinese pioneers. Their company MIE Events organizes trade shows abroad. It was the first Chinese company of its kind to enter the United Arab Emirates in 2000. After discovering that Chinese small- and medium-sized enterprises (SMEs) wanted to explore Africa but had no knowhow and were deterred by the distance and tales of political instability, and seeing similar sentiments among African SMEs toward China, the duo founded MIE Events to build a trade and cultural bridge between China and Africa.
Today, MIE's signature event is China Trade Week (CTW). This year, CTW kicked off in Ethiopia in May. It will travel to Kenya, South Africa, Ghana and other places before culminating with exhibitions in Morocco and Algeria in December.
"When we started CTW in Kenya in 2015, only 100 Chinese companies came," Xiao said. "This time, there are 600. With the scale expanding, we now have to hold the event in two phases."
CTW's target is not simply to stimulate products sales but to bring Chinese and African countries together as partners. Xiao gave the example of a Chinese electric bike company that has set up an assembling factory in Nairobi, Kenya.
"The parts are shipped from China, and the Nairobi factory employs 200 locals to assemble them," he said. "They use the cycles for delivery services."
(Photo: CGTN)
More importantly, the Forum on China-Africa Cooperation (FOCAC), which was officially set up in 2000, has boosted Sino-African trade in an unprecedented way. For instance, trade volume between China and Africa in 2018 reached 204.2 billion U.S. dollars, up 20 percent year on year. China has been Africa's largest trading partner for 10 consecutive years. Moreover, at the Beijing Summit of the FOCAC in 2018, the "Beijing Declaration – Toward an Even Stronger China-Africa Community with a Shared Future and the FOCAC Beijing Action Plan (2019-2021)" were adopted, setting the direction for the development of China-Africa relations.
The Belt and Road Initiative, as it expands in its sixth year, has been a shot in the arm for the private sector, too. The Second Belt and Road Forum for International Cooperation held in Beijing in May had a conference on CEOs on its agenda, which the participants said was very encouraging for the private sector.
One of the attendees at the Belt and Road CEOs' Conference was Karim Amor, president of the Asia Committee of the Confédération Générale des Entreprises du Maroc (CGEM). The CGEM is an umbrella of 33,000 direct and affiliated members and represents Morocco's private sector. Amor's mission was to take Chinese and other Asian entrepreneurs to Morocco so that they can go together to other French-speaking African countries.
"Morocco is very well integrated with other French-speaking countries, having nearly 50 years' cooperation," he said, talking of the advantages his country offers to private entrepreneurs to do business. "We also have an ideal geostrategic location, being just 12 kilometers from Europe. Besides, we have several free trade agreements (FTAs) — the Agadir Accord with Egypt, Jordan and Tunisia, and FTAs with Europe as well as the United States, which is very important for Chinese companies because of the trade friction between China and the U.S."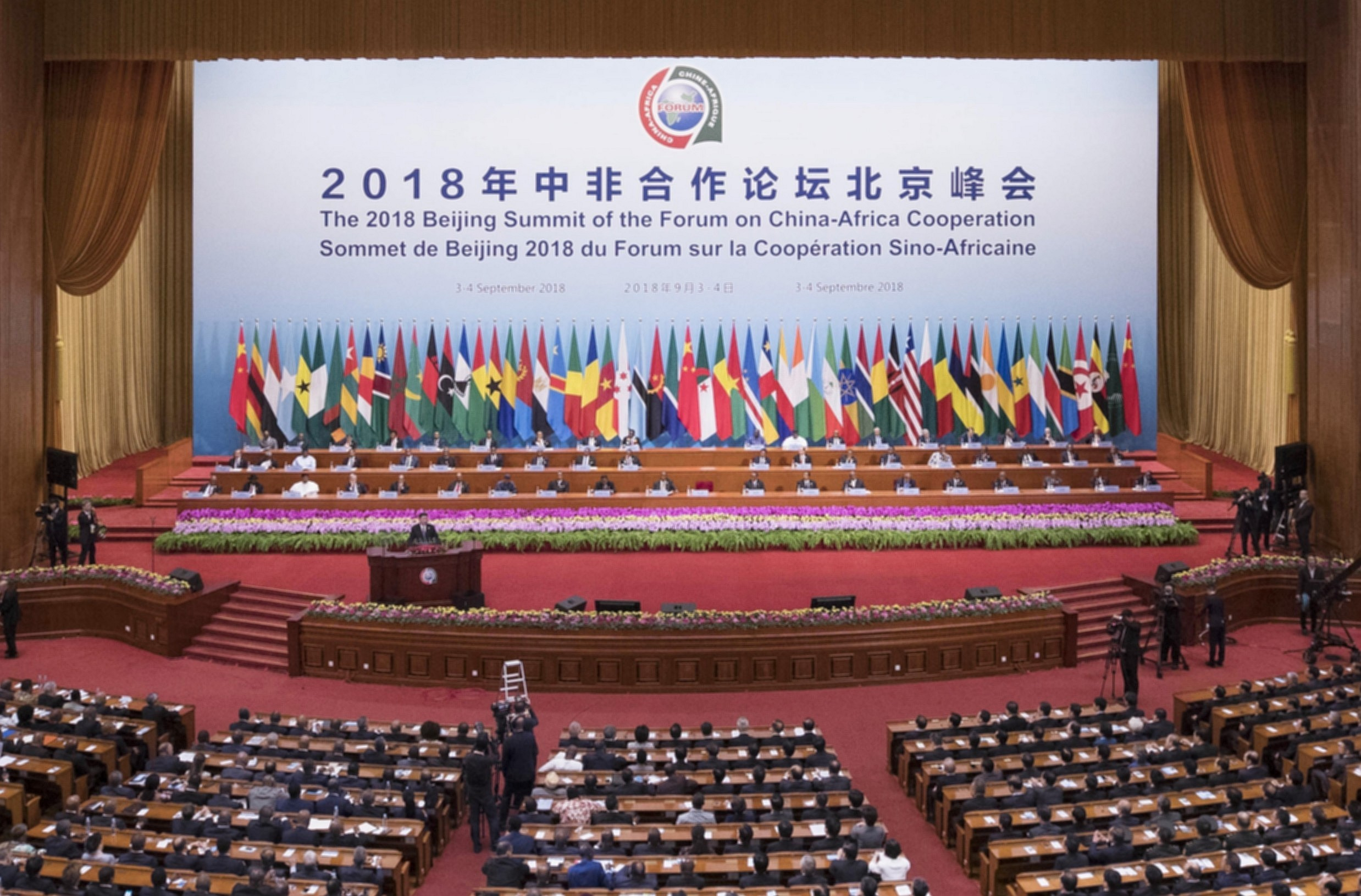 (Photo: Xinhua)
The CGEM operates in over 30 sectors spanning energy, construction and sustainable development. It regards the Belt and Road Initiative as a platform that opens the door to Asian countries for Moroccans while offering Asian businesses access to North and West Africa through Morocco.
To facilitate financing for African businesses entering China, Morocco's BMCE Bank of Africa has opened its first branch in China. The bank opened in Shanghai's Pudong business district on April 23, offering its network of more than 1,600 branches to Chinese investors wishing to do business in Africa and Moroccan companies hoping to find markets across Asia.
However, while the private sector can move faster than state-owned enterprises, it is also more vulnerable to risks. Xiao's advice is to choose the investment destination carefully. Besides the geographic location, it is also important to see if the country offers any special benefits to foreign investors. Kenya, for example, offers visa on arrival or e-visa to Chinese travelers while Morocco allows Chinese visa-free stay up to 90 days from 2016.
Before entering a foreign market, especially Africa, Chinese companies need to look for a good local agent because a lot of local SMEs are not well-versed in export-import dealings. They also need to see how easy or difficult it is to access foreign currency in that country.
But the most important thing is security. The recent terrorist attacks in Somalia, Tunisia, and Nigeria show how globalization means shared weal and woe. This is where collaboration between the state, private sector and civil society is essential, as it creates greater strength for security, development and social upliftment.