China-Myanmar Economic Corridor construction yields fruitful results under BRI
China and Myanmar have developed fruitful cooperation in the infrastructure construction of China-Myanmar Economic Corridor (CMEC) under the Belt and Road Initiative (BRI).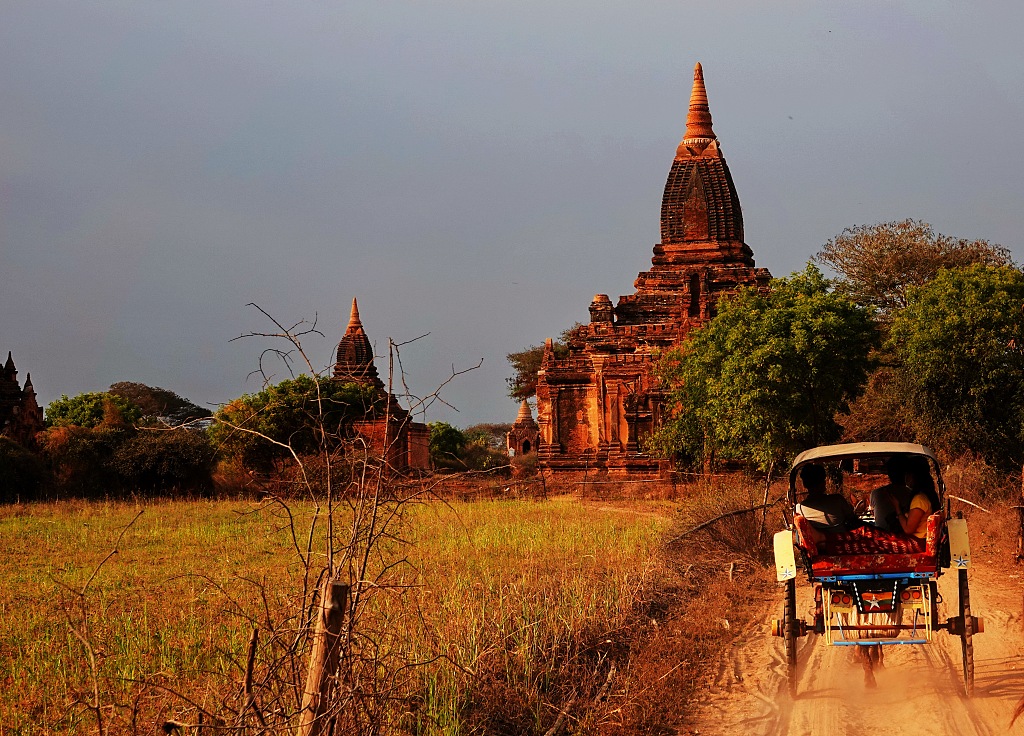 Photo: VCG
China has been supporting Myanmar in advancing the transportation infrastructure construction including railways, roads, airports, ports, electricity and telecommunication, to inject strong impetus for Myanmar's economic development.
It is noted that an offshore pilotage stand in Myanmar under the CMEC was completed recently, which is of considerable significance to Myanmar's economic development.
The pilotage stand, located about 20 nautical miles in southwestern of the Yangon River estuary in Myanmar, can provide safer and more efficient pilotage services for all types of ships entering and leaving the port.
As for capacity cooperation, the two countries have jointly built a gas-fueled power plant in Myanmar under the CMEC, to relief the power supply issues in Myanmar.
It is noted that the gas-fueled power plant is capable of generating an estimated 1.274 billion kilowatt-hours of clean electricity annually, feeding power demand of 2.7 million Burmese.
The Myanmar government reveals that the country will continue to develop power construction to achieve full coverage of electricity across the country by 2030.
In terms of enhancing the road network construction, the two countries have signed a Memorandum of Understanding (MoU) during the second Belt and Road Forum for International Cooperation (BRF) held in April this year, vowing to construct Muse-Mandalay railway project in Myanmar jointly.
It is noted that Muse is bordering with southwest China's Yunnan Province, while Mandalay in central Myanmar's commercial center. The railway is expected to become a lifeline for China-Myanmar trade, according to The Irrawaddy.
The 421-kilometer railway is designed with a maximum speed of 160 kilometers per hour. Its ground survey work is expected to complete within the year.
Located on both the Silk Road Economic Belt and the 21st Century Maritime Silk Road, Myanmar is a crucial partner of China under the Belt and Road Initiative, which envisions trade and infrastructure networks connecting Asia with Europe and Africa along the ancient trade routes over the land and sea.