This is Shaanxi: Hanfu in Xinghan Scenic Spot
Foreigner | Discover Shannxi
1607257006000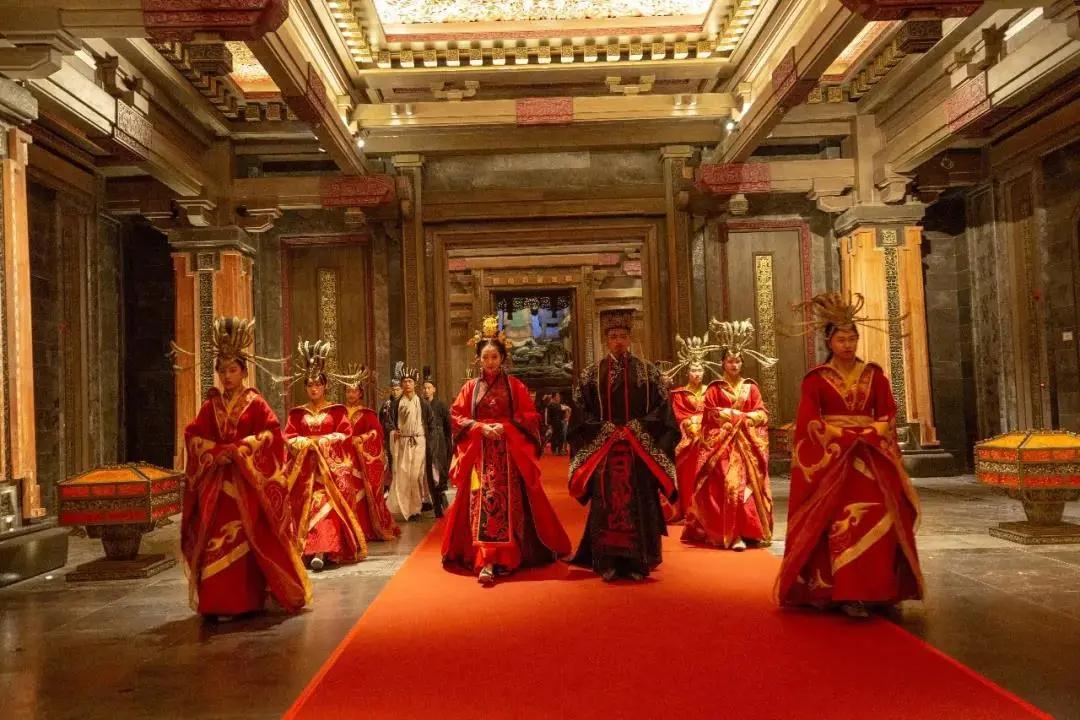 汉服是中国汉族传统服饰,
宽大飘逸的样式深受现代人们的喜爱。
"汉中兴汉胜境汉服游园会" 等你来玩!
在这里,你可以
Hanfu, though a traditional Chinese clothing in the Han Dynasty (202BC-220), is widely favored by the modern people for its elegant style. Now it is a good time to explore the "Hanfu Fair" at the Xinghan Scenic Spot in Hanzhong City!

Xinghan Scenic Spot:
A scenic spot themed with Han culture in Hanzhong City.
观看一次文化颂歌——《汉颂》
Han-Themed Cultural Show —— The Ode to Han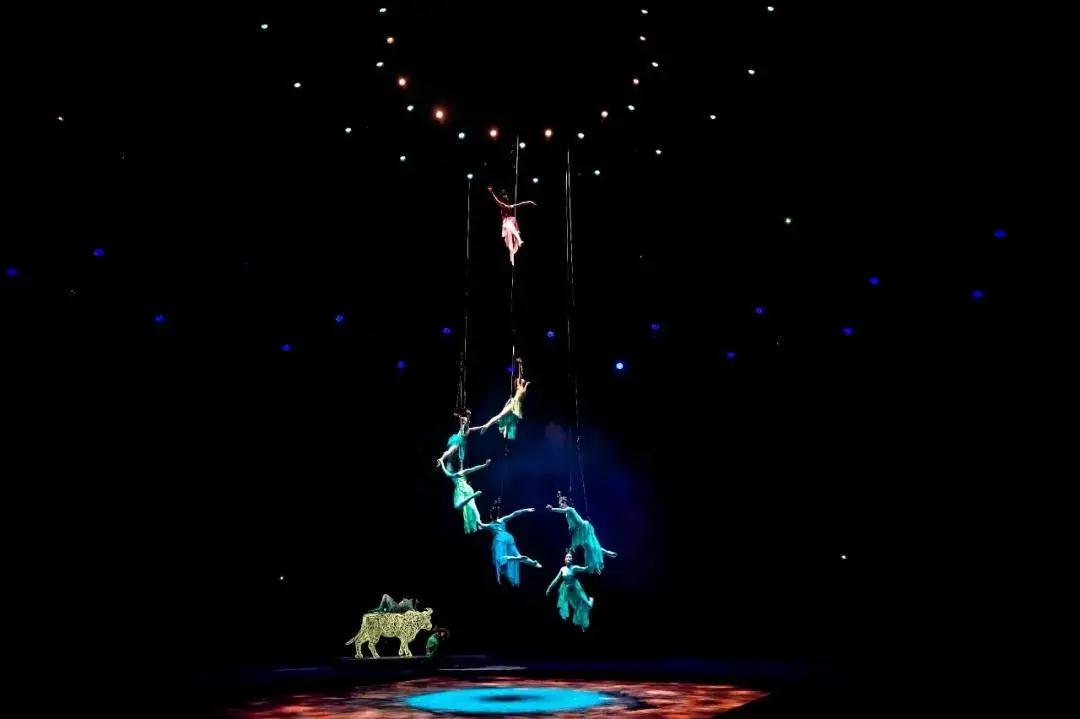 《汉颂》以春秋到东汉时期九百多年历史为时间线,
以西汉史学家司马迁为人物脉络,
展现了一幕幕或浪漫、或悲壮、
或激昂的汉文化主题故事的倾情演绎。
Based on the 900-year history from the Spring and Autumn Period (771-476 BC) to the Eastern Han Dynasty (25-220), also featuring in the well-known historian Sima Qian in the West Han Dynasty (206BC-24), The Ode to Han perfectly showcases the stories themed with Han culture, romantic, solemn and passionate.
参加一次汉风巡游
A Han-Style Parade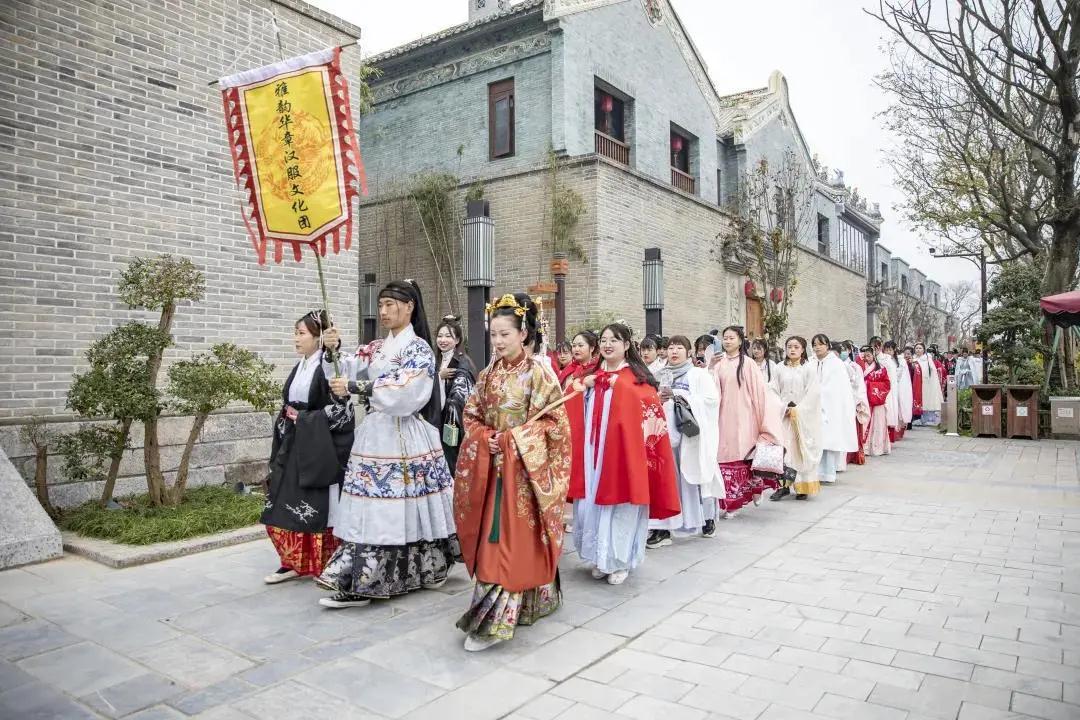 无论是汉服的大气、晋服的飘逸、唐服的奔放,
还是宋服的清新、明服的端庄,
都会在游行队伍中尽显章服之美。
Whether it is the grandeur of Hanfu, ethereality of Jinfu (Jin Dynasty 265-420), ebullience of Tangfu (Tang Dynasty 618-907), freshness of Songfu (Song Dynasty 960-1279), or the elegance of Mingfu (Ming Dynasty 1368-1644), they all demonstrate the beauty of Chinese traditional clothing.
观一次汉服大秀
A Magnificent Hanfu Show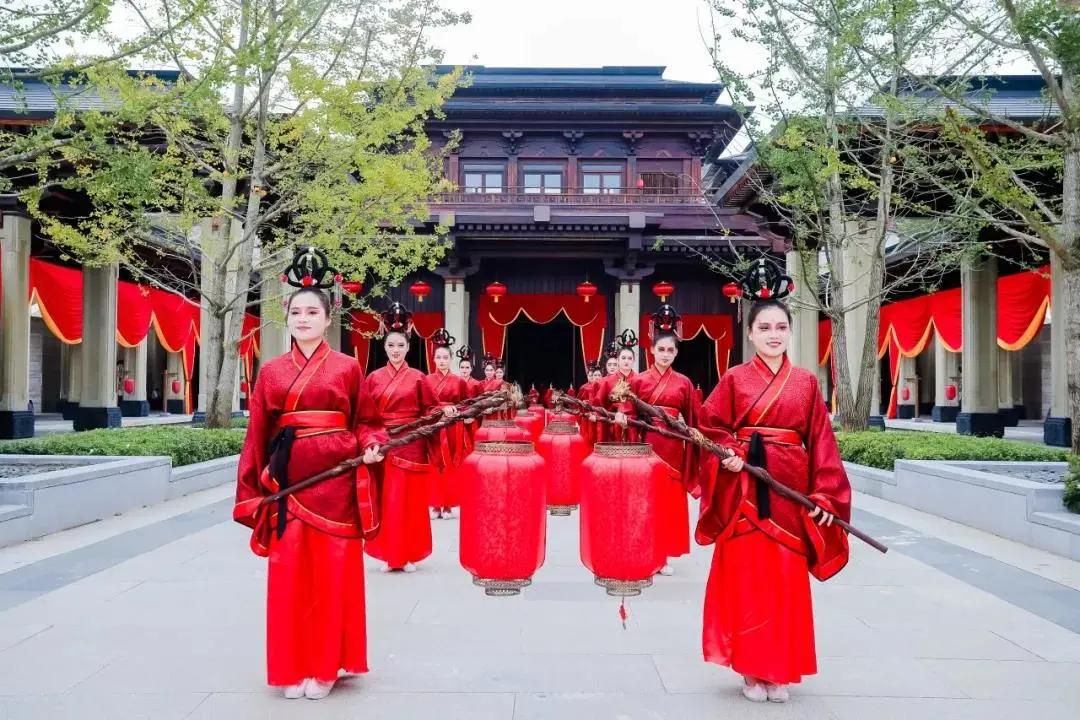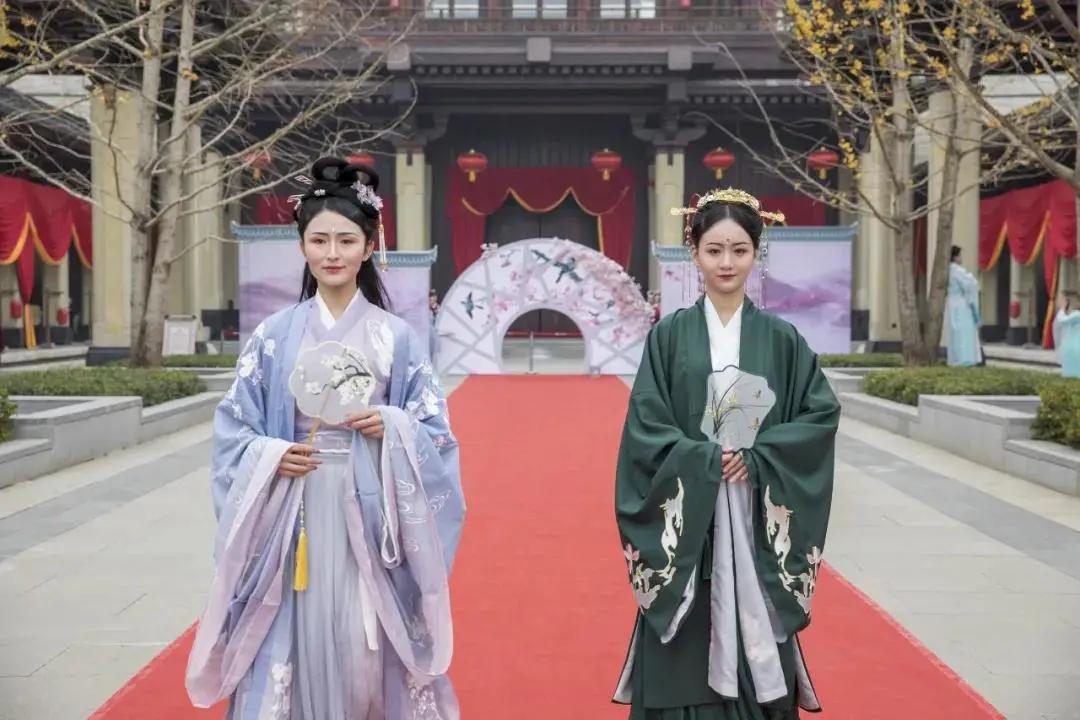 汉服秀的演出分为:
24节气篇、朝代篇、汉婚篇、礼仪篇、
亲子篇5个篇章进行汉服的展示,
将是一场绝美的视觉盛宴。
The entire Hanfu Show is designed into 5 chapters with different cultural elements: 24 Solar Terms, Dynasties, Han-Style Wedding, Etiquette, and Offspring. The show is an absolute visual feast!
逛一次汉风集市
The Han-Style Market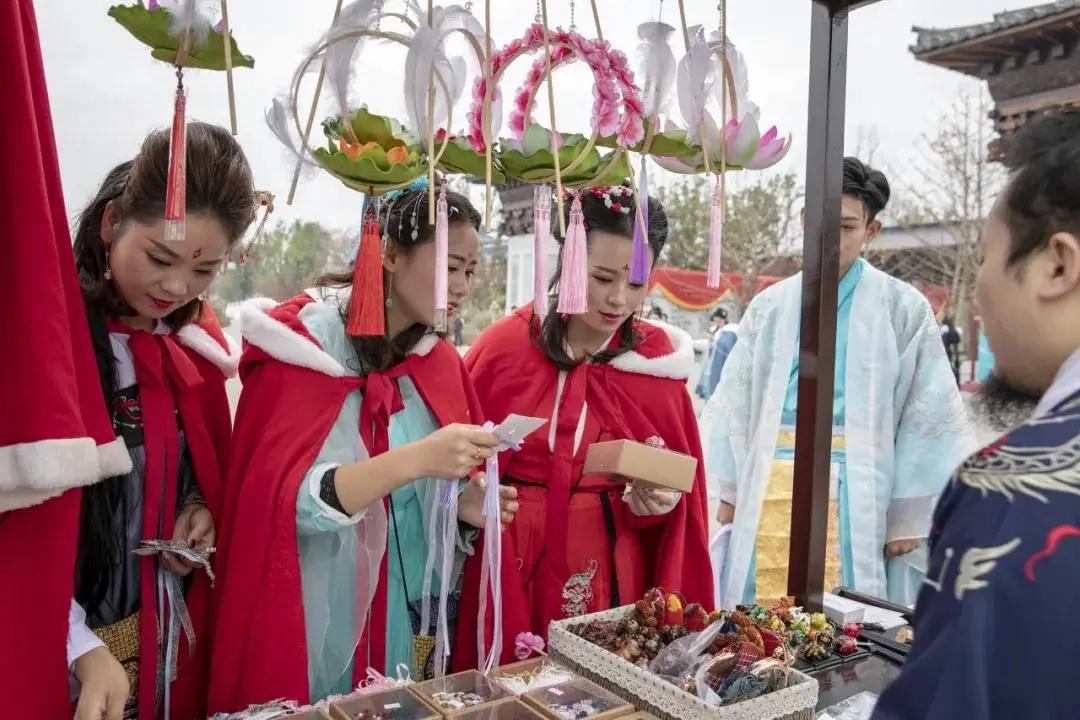 荷包、缂丝团扇、缠花配饰、发簪、步摇,
琳琅满目的饰品看得人眼花缭乱。
Wandering in the Han-style market, you will be dazzled by the various accessories, such as the pouch, round silk fan, flower-wrapped accessories, hair pin, and Buyao (ornament in the crown).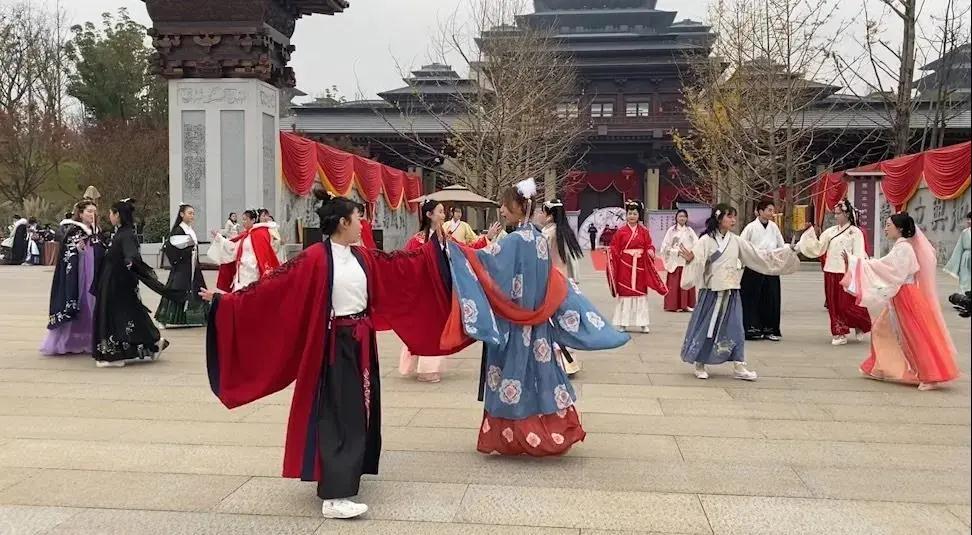 在喧闹的人群中,
跟着突然响起的音乐一起转起裙摆,广袖飘飘,
一定是一次难忘的体验!
To highlight your experience, you may blend in the noisy crowd and dance to the sound of music, with the hemline whirling and sleeves billowing in the wind.
玩一次汉风游戏
The Han-Themed Games
投壶、下棋、射箭……带你体验古代人的休闲娱乐。
Either the pitch-pot (a traditional East Asian game), Chinese chess, or the archery will lead you to the entertainment of ancient Chinese folks.