Release your inner self in these horse ranches
Foreigner | Discover Shannxi
1618560888000
Release your inner self in these horse ranches
Speaking of horse riding, what do you usually think of? I bet you have started picturing the scene with the edgeless grassland and horse galloping, so fascinating! Though we can hardly head to the wild grassland right away, there are actually several featured commercial horse ranches in Xi'an, which can largely fulfill your thirst for horse riding.
The spring is so fine, let's get on to the horse, chasing for the inner freedom and passion!
Xi'an Han-Tang Equestrian Club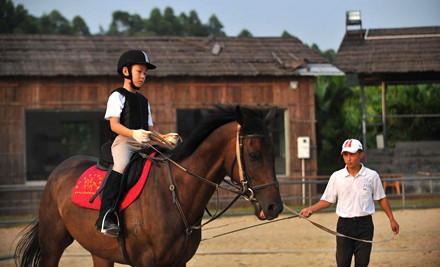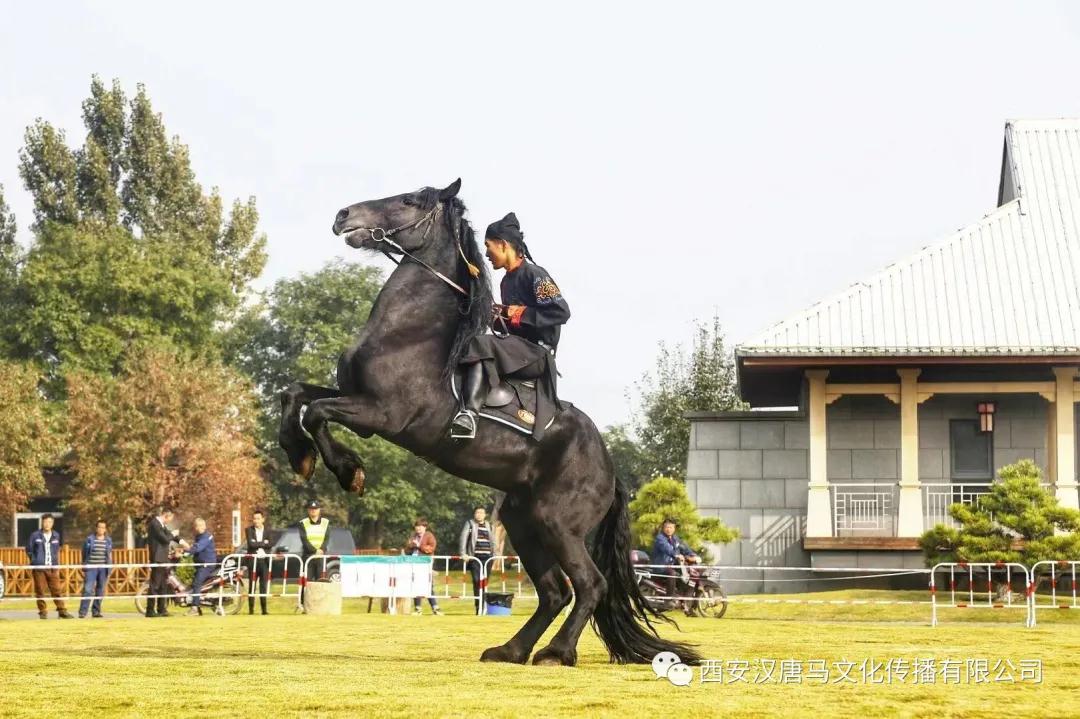 Though a little far from the city, this club is the nearest garden-style racecourse from Xi'an. Since entering the Qujiang district in 2005, the team in the club used to take over the parade work at the square of Grand Wild Goose Pagoda, joining a number of large-scale performances and etiquette activities.

Highlights
The club is suitable for equestrian beginners, with customized equestrian courses and a relatively spacious environment. The large horse farm is equipped with abundant number of horses, friendly for all ages.
Time: Mon- Sun 09:00 19:00
Bailuyuan International Equestrian Training Centre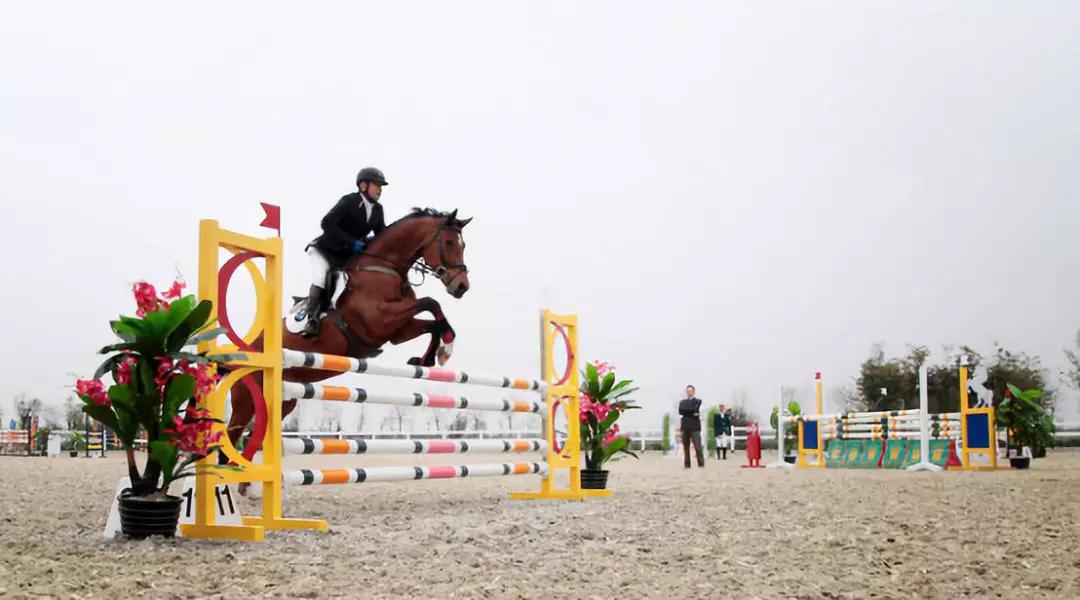 The entire racecourse covers an area of 150 acres, with three international standard competition venues, two standard training venues, and 60 indoor stables. In addition to equestrian learning, you can also watch professional equestrian performances. Many children are trained for horsemanship here.

The club has imported warm-blooded and thoroughbred horses of different levels and well-trained Guanzhong horses, which are mainly used for teaching, training and competition. If you want to pursue high-quality equestrian experience, watch diverse equestrian performances, and learn professional equestrian knowledge, Bailuyuan Equestrian Club will be your place.
Highlights
There are equestrian course packages, equestrian performances, and a rich variety of horses, suitable for equestrian enthusiasts with a certain training foundation.
Time
For spring, autumn, Tue-Sun 08:00-12:00 14:00-19:00
For summer, Tue-Sun 08:00-12:00
QS Riding Club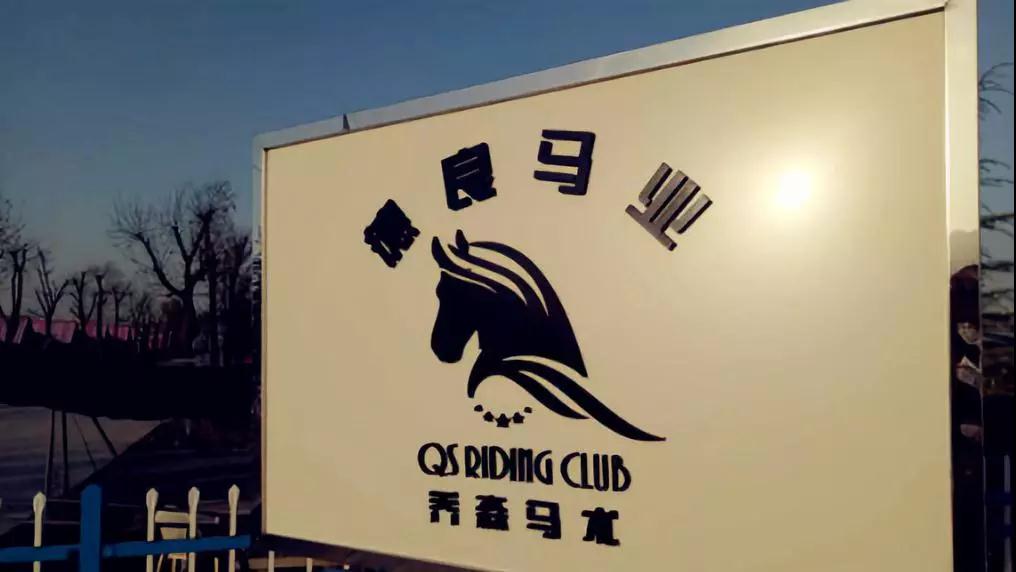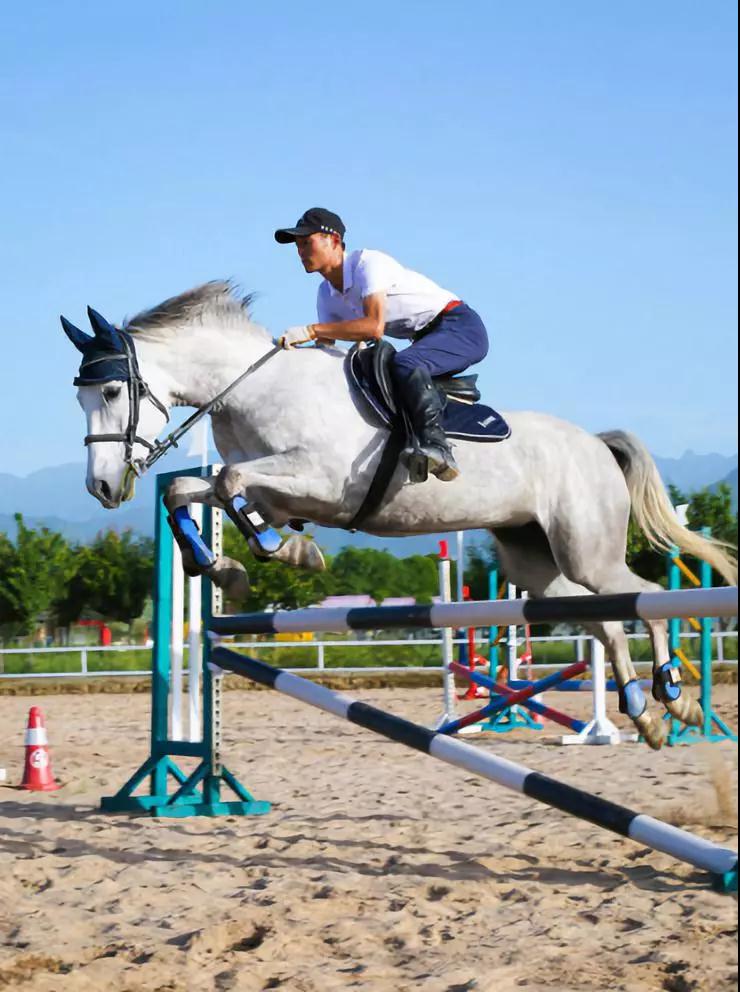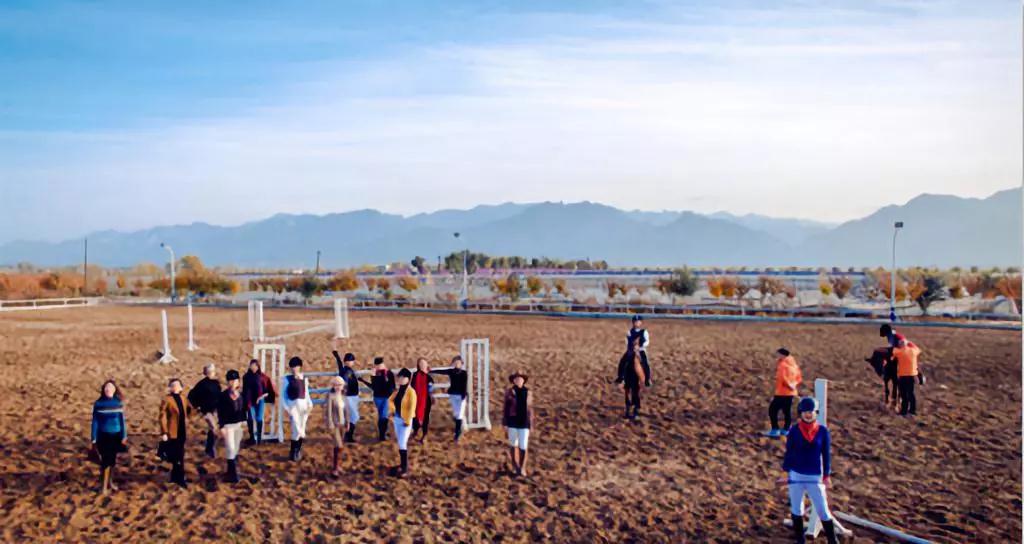 The entire ranch is 150 acres and the club itself covers an area of 22 acres. The club can hold three equestrian events that meet the international star standards, and has an outdoor equestrian arena and a semi-indoor venue that meet the standards of international competitions.

The club has advanced venue setting, which guarantees the safety of riders and horses. In addition, there are also sites for free-range horses, stables of international standards, and supporting horse hospitals. Highlights
The club is equipped with equestrian course packages, also with rich and comprehensive professional facilities. The course are children-friendly, suitable for equestrian enthusiasts with a certain training foundation.
Time: Mon-Sun 09:00-19:00
Light-knight Equestrian Academy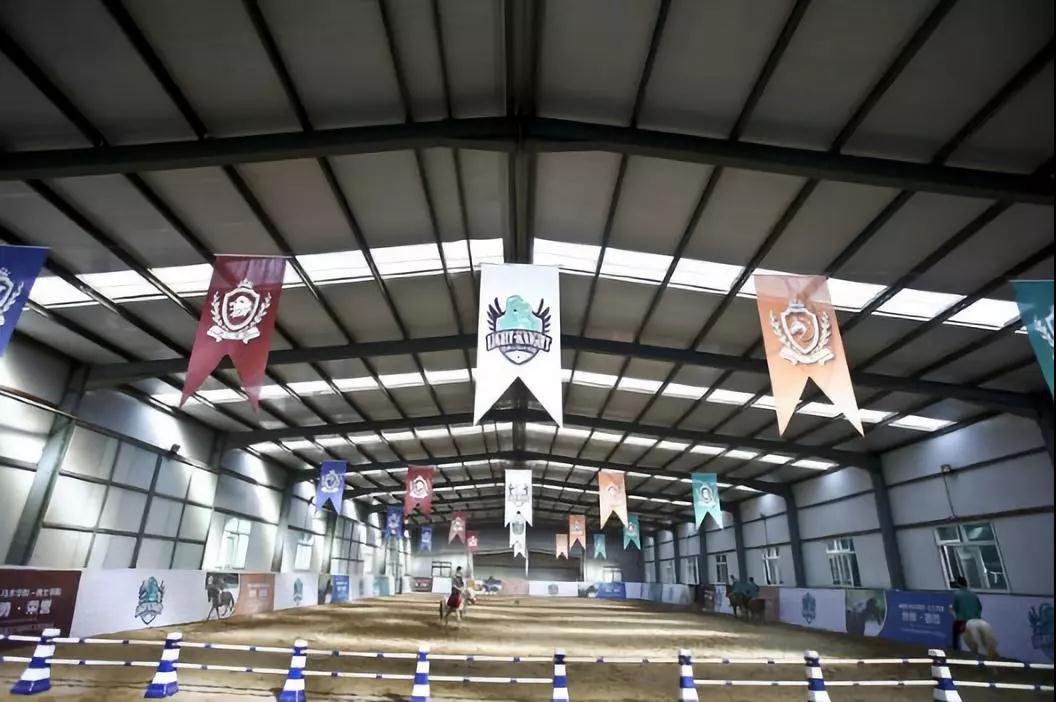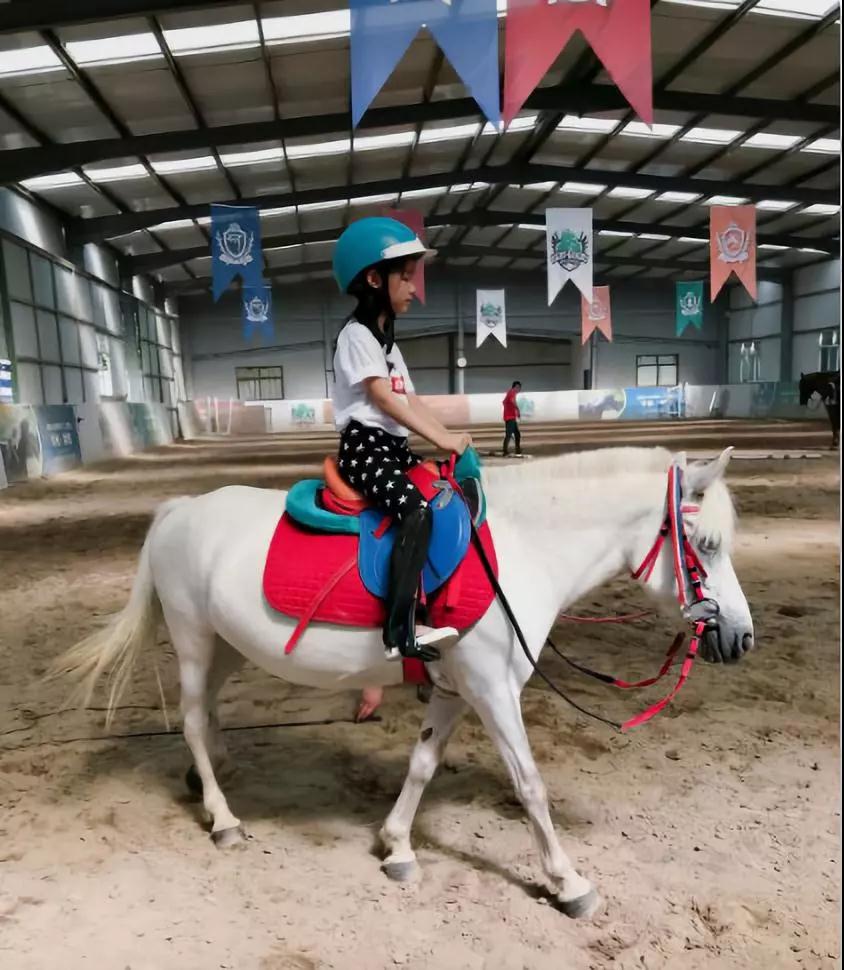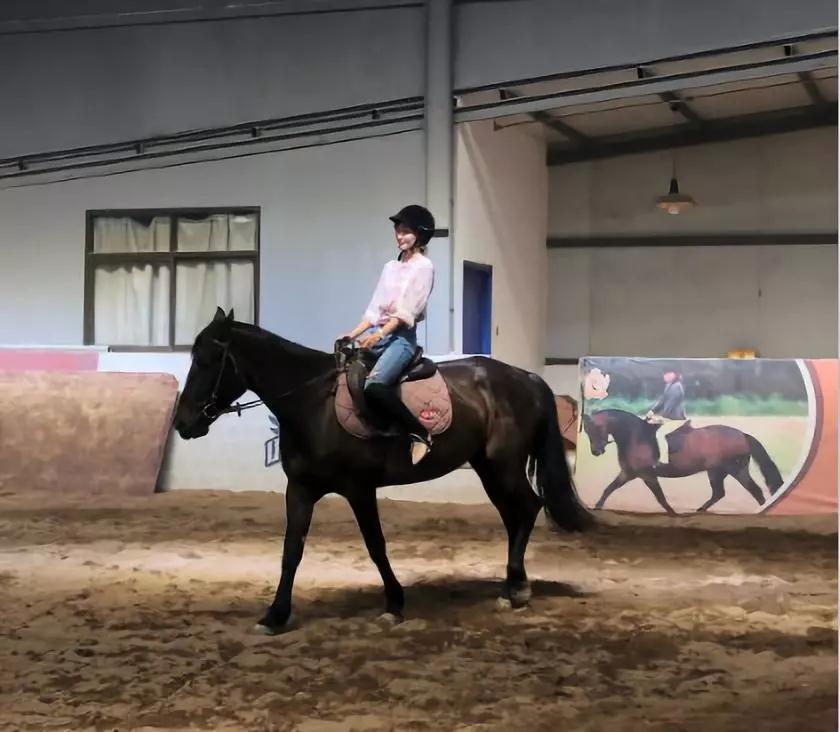 The Light-knight Equestrian Academy is a rare indoor racecourse in Xi'an. The racecourse is spacious and clean. Compared with outdoor racecourses, the indoor racecourse is relatively safer. In addition to the racecourse, there are many recreational areas throughout the site. The coaches offer one-on-one teaching with great patience.

Highlights
There are one-on-one equestrian course packages, and the venue is set indoors, which is children-friendly and suitable for novice equestrians.
Time: Tue-Sun 09:30-17:30
Horse Riding Tips
The horse is running and turning suddenly, and the rider is suddenly pulled off without any pre-alert.
Preventive measure:
Give the horses clear instructions ahead of time at the crossing.
Change horses. Check with the trainer beforehand to know the condition and temperament of the horse.
If there are too many holes, stones or slippery area on the ground, the horse may slip or fall.
Solution: Ride the horse in a familiar area, or walk the unfamiliar route first before riding. If there are too many hidden risks, it's not suitable for running.
If the belly belt is broken, the rope of the footstool will be broken, which will cause the rider to fall.
Preventive measure: Always check your harness in advance, whether there are any broken places, or loose part. Beginners need to ask coach for help check the tools fully.
Horses sometimes hurt people voluntarily, such as kicking or biting people.
Solution: Do not stay behind the horse, for they may feel insecure when they can not see you, which is out of self-protection. You should make yourself visible to the horse.
A horse standing still may start to run or suddenly get startled, and then make people fall off the horse.
Solution: Always pay attention to the surrounding situation, make sure you hold the reins tight enough. If anything happens, you can pull into the reins in time, so as to quickly control the horse.
Upon this comprehensive recommended list, what could be more romantic than riding a horse on this spring day!