Philippines' energy requirement to increase four-fold by 2040: official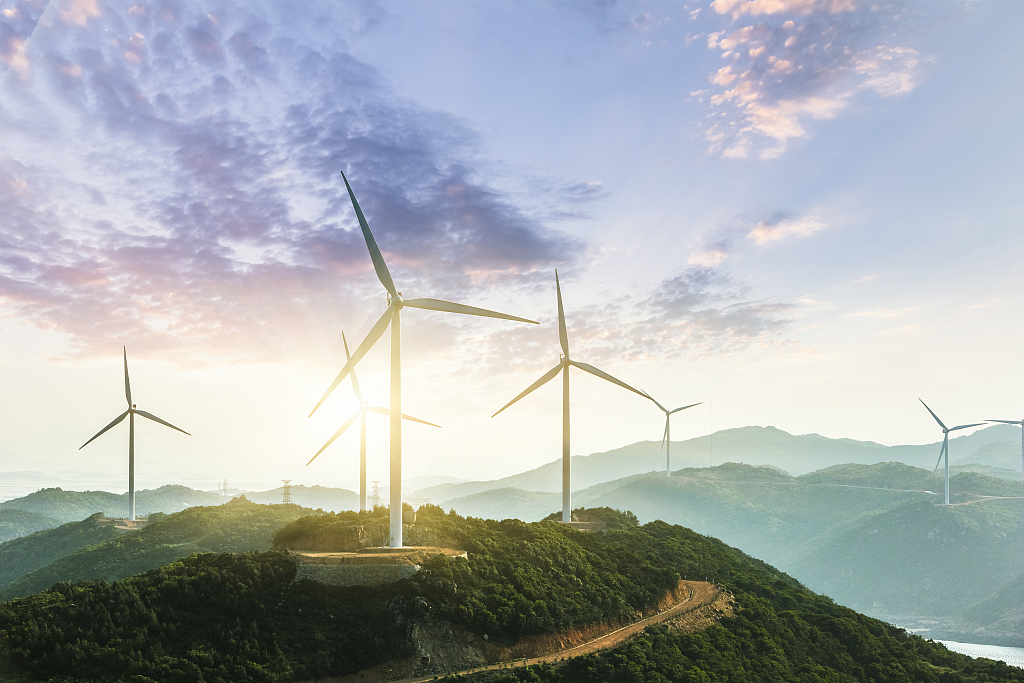 Photo: VCG
NANNING, Aug. 30 (Xinhua) -- Vietnamese worker, Tuyen, sips on some chicken soup while he relaxes, and enjoys a night out in the bustling city of Dongxing, after a hard day at work.
Tuyen works as a stevedore in Dongxing, a city in southwest China's Guangxi Zhuang Autonomous Region, bordering the city of Mong Cai, Vietnam. He usually has his supper in a chicken rice noodle eatery at around 8 p.m.
The eatery is owned by a Vietnamese woman named Hoa, who is married to a Chinese man.
"My mom came to China at the age of 16 and opened the chicken rice noodle restaurant in 2007," explained Song Jinrui, Hoa's daughter. Song said staff members in the eatery are all Vietnamese. And the unique Vietnamese flavor attracts not only Vietnamese people, but also local Guangxi residents and tourists.
Over the past 12 years, the restaurant has earned a good reputation due to their good food and service. The eatery is always open until 2 a.m. to meet the needs of the diners.
Since China and Vietnam implemented cross-border labor cooperation in 2017, thousands of Vietnamese citizens flocked to Dongxing, and they became the main contributors of the nighttime economy in the border city.
Data released by the station of exit and entry frontier inspection of Dongxing showed over 12 million people passed through the port city last year, and half of them were tourists.
The inbound and outbound passenger flow volume of the port city has continued to grow, with more than 7.06 million people passing through from January to July this year, up 2.21 percent year on year.
The local authorities attributed the growth to the increasing exchanges between the two countries, and the booming cross-border trade.
"I bought tropical fruits and some souvenirs in the street and I had some snacks with local and Vietnamese flavors. I didn't expect that there would be so many fun things to do at night in a small city," said Huang Yongnian, a tourist from the neighboring Guangdong Province.
Tang Zixiu, a tour guide said the one-day tour in Mong Cai is a very popular choice for many tourists, but some of them prefer to stay in Dongxing at night.
Apart from the busy night markets, shops and restaurants, evening schools and training centers have also become very popular nowadays.
Yang Guangjun has been learning Vietnamese for a while in a language training center in Dongxing. Yang said he is able to have basic conversations with the Vietnamese now. "I often go to have some night snacks with my girlfriend after the course."
"Our evening courses have become popular among office workers and businessmen," stated Liang Liang, a teacher at a training center, adding that growing cross-border trade requires people to have language skills. Liang said that 90 percent of the trainees engage in cross-border business.
The hustle and bustle of Dongxing can also be experienced in other cities and places across the border province.
The Zhongshan Road in Nanning, capital of Guangxi, is always full of vibrant neon lights and people at 1 a.m.
Zhuo Huaxiong has been running a seafood restaurant in the street since 2003. "The whole street was dark at night with very few lights and shops 10 years ago. But now the street has become more lively and has seen an increasing number of visitors," said Zhuo.
China has sped up its efforts to spur nighttime economy to enhance economic vitality nationwide. MANILA, Aug. 30 (Xinhua) -- The Philippines' energy requirement is seen to increase four-fold by 2040, or an average of 5.7 percent per year, Philippine Socioeconomic Planning Secretary Ernesto Pernia said on Friday.
"With the Philippines growing steadily over the past five years, the demand for energy has also been rising rapidly," Pernia said in a speech at a forum on renewable energy.
In 2018, Pernia said the country's dependable energy supply was at 21,241 megawatts (MW) while the total peak demand was at 14,782 MW.
From 2014 to 2018, the Philippines' total energy consumption has been growing at an average of 4.22 percent per year.
Moreover, he said "under a high economic growth scenario the country's energy requirement is seen to increase four-fold by 2040, by an average of 5.7 percent per annum."
On the other hand, in terms of waste generation, Pernia said the National Solid Waste Management Commission reported that in 2016, the country generated about 40,000 tons of waste per day.
"While we must meet the power demand to sustain our economic growth, we must also find a way to grow without compromising our environment and draining our natural resources," Pernia said.
"The government has been working earnestly to preserve the country's environment and natural resources," he added.
Energy security is emphasized in the Philippine Energy Plan (PEP) 2017 to 2040 of the Philippine Department of Energy (DOE) which outlines anticipated changes and sets goals for the energy sector by 2040.
The Philippines is heavily dependent on oil imports, making it vulnerable to price volatility.
Philippine Energy Secretary Alfonso Cusi said the DOE is committed to "explore, explore, explore" in its pursuit of energy independence, security, and sustainability through the effective and reasonable development of all indigenous energy resources in the Philippines.
According to DOE data, an annual average of only five wells have been drilled in the country from 2007 to 2017.
Last month, the Armed Forces of the Philippines said a leading energy company has started discussions on a "natural oil exploration project" with the military and officials in the Bangsamoro Autonomous Region in Muslim Mindanao (BARMM) in the southern Philippines.
The resources in Liguasan Marsh in the BARMM is said to be rich in natural gas deposits and has the potential to rake in revenues for the country.