125 countries sign BRI in way to common prosperity inevitable: Officials
Independent News Pakistan
1555391744000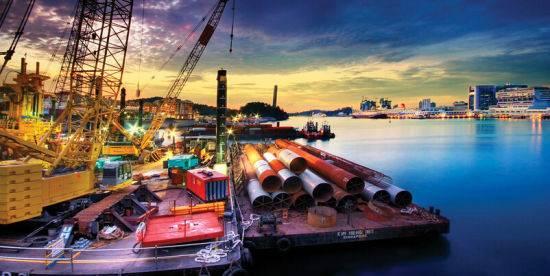 (File photo: China.com)
A goal to achieve common prosperity and ensure a better living of entire humanity in the years to come has become inevitable as the China-initiated cooperative partnership plan, the Belt and Road Initiative (BRI) has so far been signed 125 countries and 29 international organizations.
Almost six years after President Xi Jinping proposed the BRI, the grand vision for promoting common development through better connectivity among countries and regions has been morphing into a solution for speeding up global cooperation for greater prosperity.
According to official data published on China's official Belt and Road web portal, as global enthusiasm for and confidence in the BRI grow, some noises ensue, often with ill intentions to discourage its wide adoption and send misleading messages to nations who seek to benefit from BRI participation.
One such message claims that the BRI pushes some countries into a "debt trap."The situation on the ground, however, has shown that such noises are ill-founded.
Researchers, economists, and policymakers regard such claims as mere negative speculations that seek to undermine the initiative, saying these claims should not be taken seriously.
Firstly, developing countries apparently aspire to improve their dilapidated infrastructure and the BRI well meets such needs.
Accusation by some Western countries of China letting some countries fall into a debt trap due to their cooperation on the Belt and Road Initiative is a matter of perception.
Secondly, the so-called debt trap diplomacy language is highly questionable. In fact, taking Africa for instance, its debts owed to China only make up a small share of the total, and such language was highly likely coined by some Western countries that seek to rein in China's growing global role.
Thirdly, BRI cooperation follows the principle of extensive consultation, joint contribution, and shared benefits, which demonstrates BRI cooperation is based on negotiations among parties and is never unilateral. Hence, the "debt trap" rhetoric is highly unfair.
Despite accusations by detractors, the BRI has remained popular, which once again proves the "debt trap" labeling is wrong.
During President Xi's visit to Italy in March, China and Italy inked a memorandum of understanding on jointly advancing the Belt and Road construction. Rome's endorsement of the BRI makes Italy the first G7 member to do so.
In a joint communique issued by the two countries, Beijing and Rome agreed that the BRI boasts huge potential in promoting infrastructure connectivity.
There is nothing sinister about China giving out loans to other countries, said Isaac Mwaipopo, executive director of the Center for Trade Policy and Dialogue in Zambia, adding what matters is that recipient countries ensure that the loans are used for the intended purpose of uplifting the welfare of citizens.
"There is no doubt that the initiative has left an indelible mark of impact on the participating countries as reflected in various infrastructure projects such as schools and hospitals which have not only helped improve social service delivery but resulted in economic development as well," he said.