This is Shaanxi: Banpo Museum
Discover Shannxi
1600930248000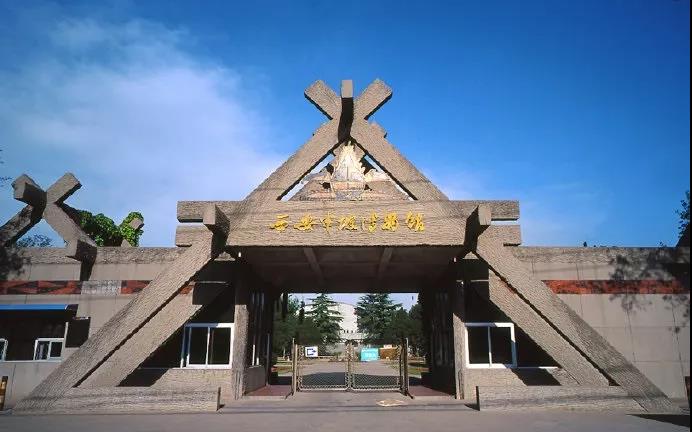 Banpo Museum Gate
Banpo Museum is the first museum of prehistoric settlement sites in China. Banpo site was discovered in the spring of 1953, with an area of about 50000 square meters. From 1954 to 1957, the Institute of Archaeology of the Chinese Academy of Sciences carried out five large-scale excavations with an area of 10000 square meters. The site reveals the social organization, production and life, economic form, marital status, customs, culture and art of a typical Neolithic Yangshao culture clan settlement about 6000 years ago.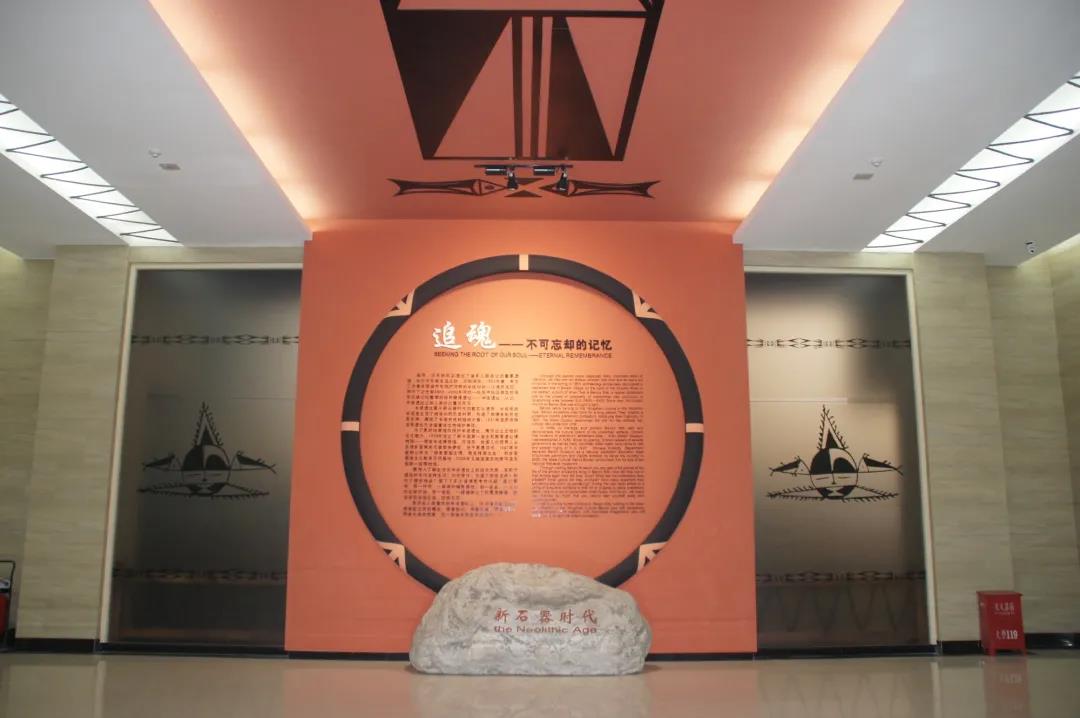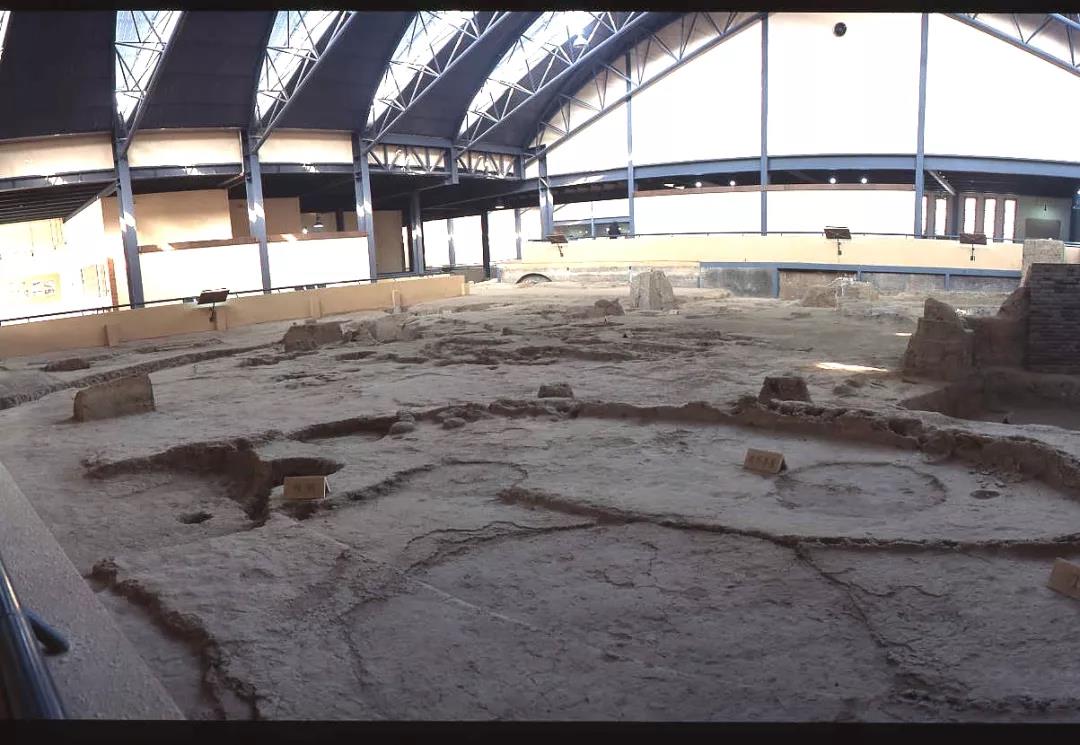 Site protection hall
The Banpo Museum was built and officially opened to the public in April 1958. Banpo site was announced by the State Council as the first batch of national key cultural relics protection units in 1961. In 1997, Banpo Museum was designated as the first batch of "100 patriotic education demonstration bases" by Publicity Department; in 1998, it was rated as "one of the top 10 tourist attractions in Xi'an" by the Xi'an Government; and in 2006, it was appraised by the Tourism Network as "one of the 50 most worthy places for foreigners to visit in China." In 2008, it was awarded "civilized unit" by Xi'an government; in May 2008, it was rated as "national first-class museum" by the State Bureau of Cultural relics.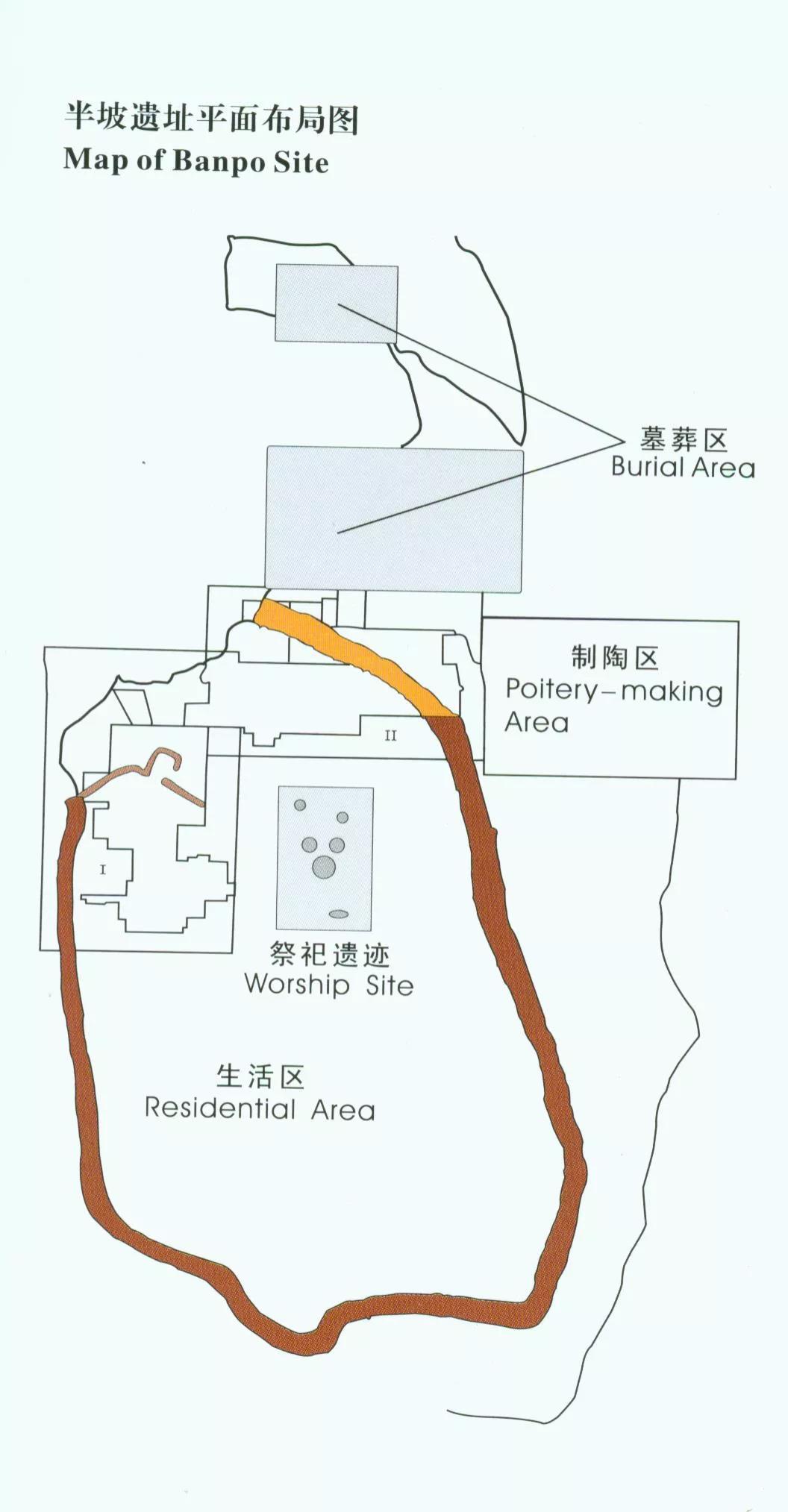 Site layout map
Banpo Museum is located on the east bank of Chan River on the eastern of Xi'an. It covers an area of 107.4 mu. There are more than 18000 cultural relics of all kinds, including more than 4000 cultural relics of the third grade or above, more than 300 fossil specimens, and a number of Neolithic human and animal bone specimens. The humanoid fish grain basin is the most valuable cultural relic unearthed from Banpo site. In 2008, Fuwa, the mascot of the Beijing Olympic Games, was inspired by it.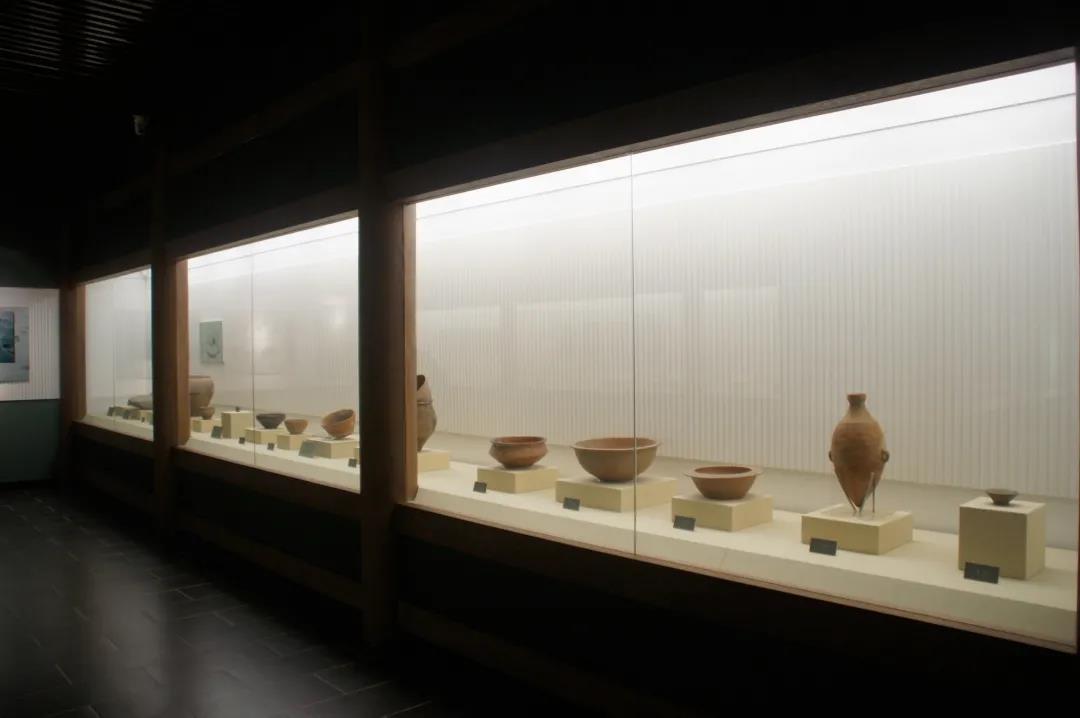 Pastoral hall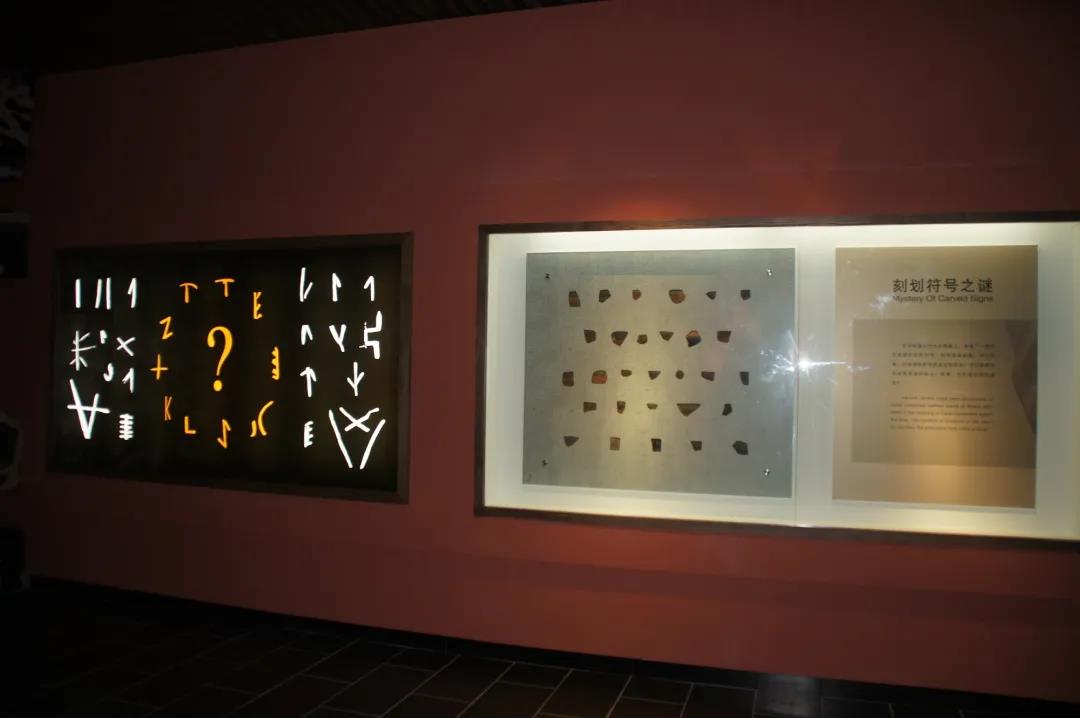 Secret hall
In order to protect the Banpo site, the protection hall of brick and wood structure was demolished in 2002, and a new protection hall with steel structure and long span was built in 2006. In the process of construction, a group of sacred relics centered on stone pillars was discovered unexpectedly, which is a great enrichment of the cultural connotation of Banpo site and provides new data for the study and display of Banpo site. Banpo site reveals the living environment, architectural form, sacrifice place, production technology, burial custom and so on of Banpo ancestors more than 6,000 years ago with historical relics and a large number of objects.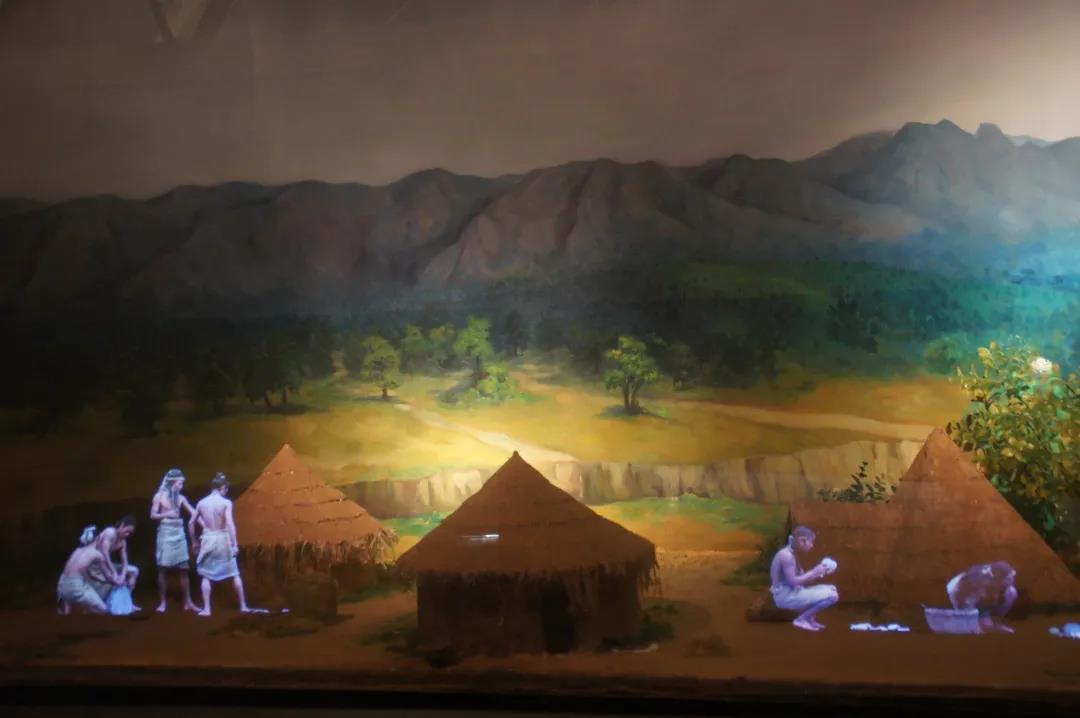 Hall of Life
A horizontal cave kiln displayed in the pottery kiln site is one of the earliest and relatively complete pottery kiln sites found in China at present.
The newly unearthed Banpo site cultural relics display uses electronic virtual imaging and other technology, reappearing Banpo ancient ancestors' brilliant culture. The new semi-scene painting exhibition hall uses the sound and optoelectronic technology on the rivers and fields to realistically simulate lightning thunder, sun, moon and stars, reproducing Banpo people's life and work scene.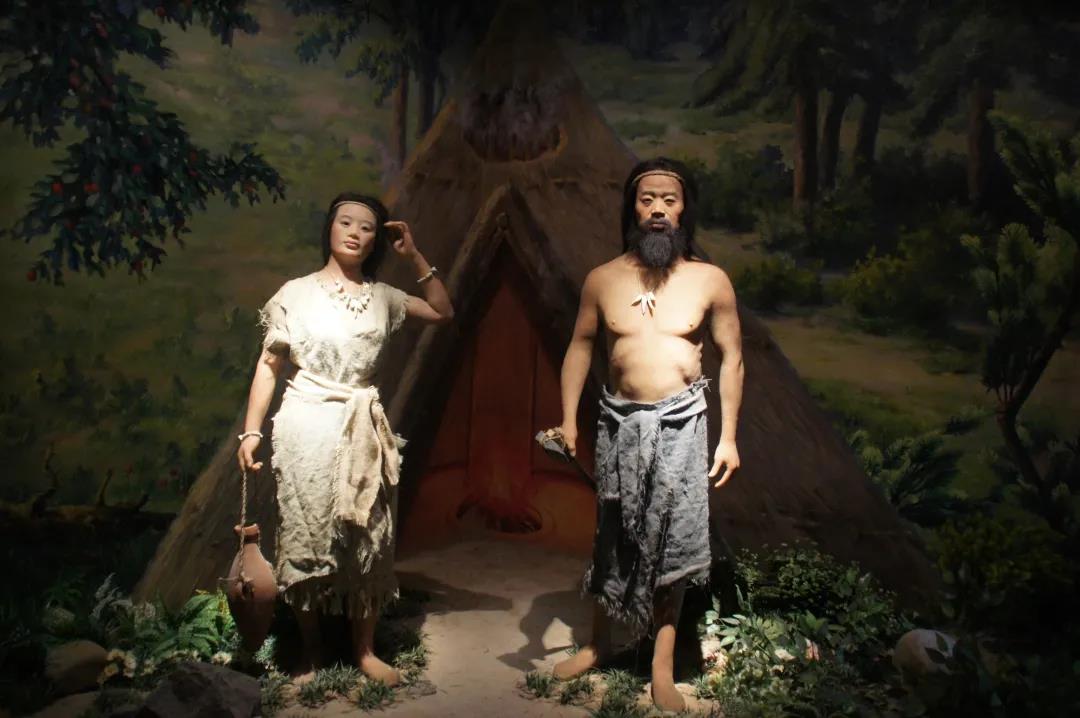 Taking a picture with Banpo people