Xi'an joins campaign to prevent food waste
Discover Shannxi
1602252725000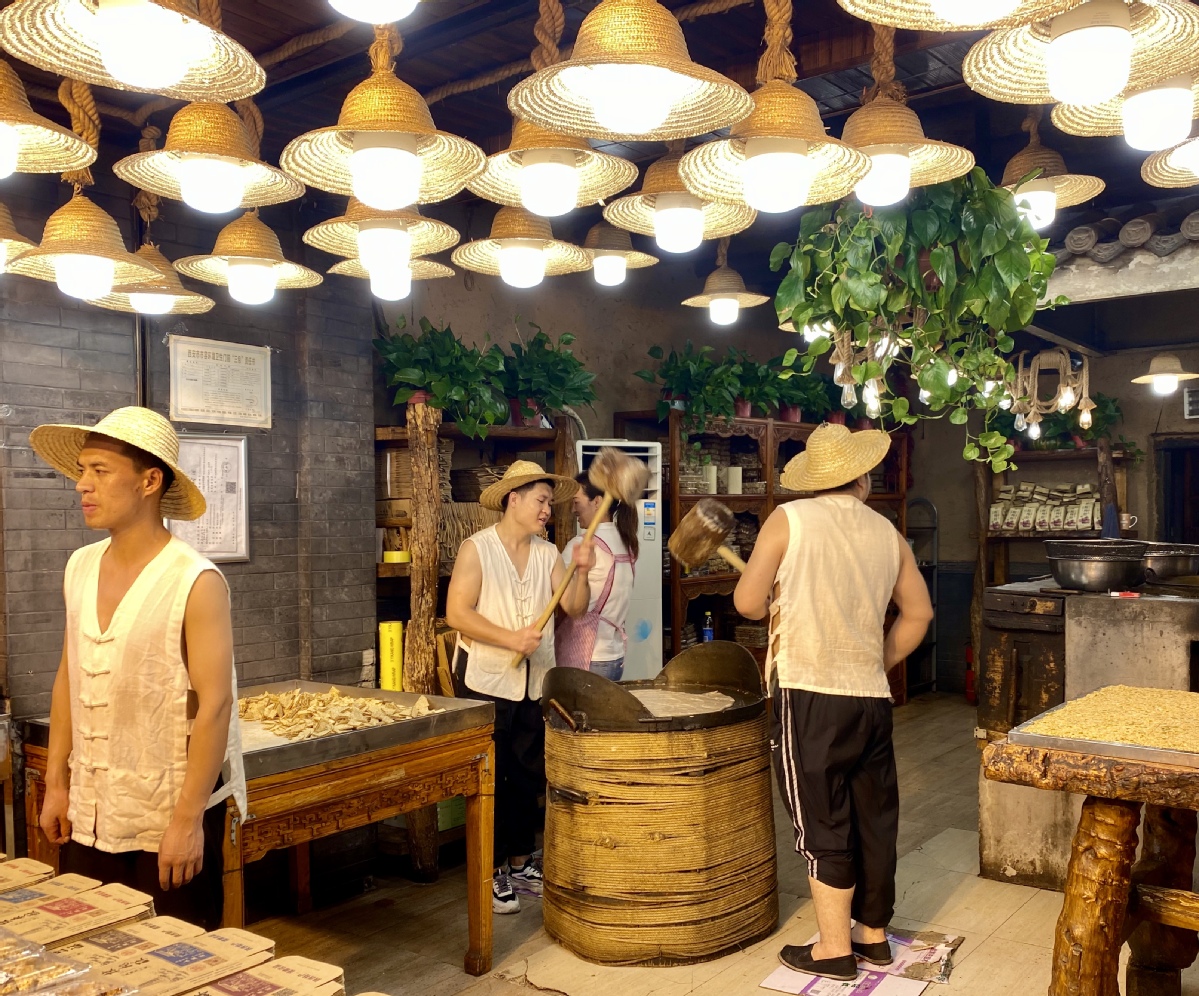 Staff are busy producing local cuisines on Huimin Street in the center of Xi'an, capital of Shaanxi province. [Photo by Xin Wen/chinadaily.com.cn]
As China's ancient capital for 13 dynasties, Xi'an, capital of Northwest China's Shaanxi province, is famous for its flour-based cuisines.
The most popular street dishes include Roujiamo, a beef burger, huashengsu, a peanut pastry, and paomo, which is shredded pita bread soaked in beef or mutton soup.
Preventing food waste can be difficult in this area, as people arriving from all over the country want a taste of the local specialties and may end up ordering more than they can eat.
On Aug 12, the Xi'an municipal commerce bureau released an announcement calling for local enterprises to provide smaller dishes or half-portioned dishes in an effort to prevent food waste.
Since 2013, Xi'an has launched a "Clear Your Plate" campaign against wasting food in accordance with a call from the central government.
"Some time-honored gourmet brands in Xi'an have been the first in the campaign against food waste," said Feng Kai, deputy general manager of Xi'an Catering Co Ltd.
Some famous, time-honored chain restaurants in the city have been charging additional fees for leftovers, he said.
"We have seen the effect of the campaign since 2013. There has been less leftover sewage and kitchen waste," he said.