Captive panda cub born in Northwest China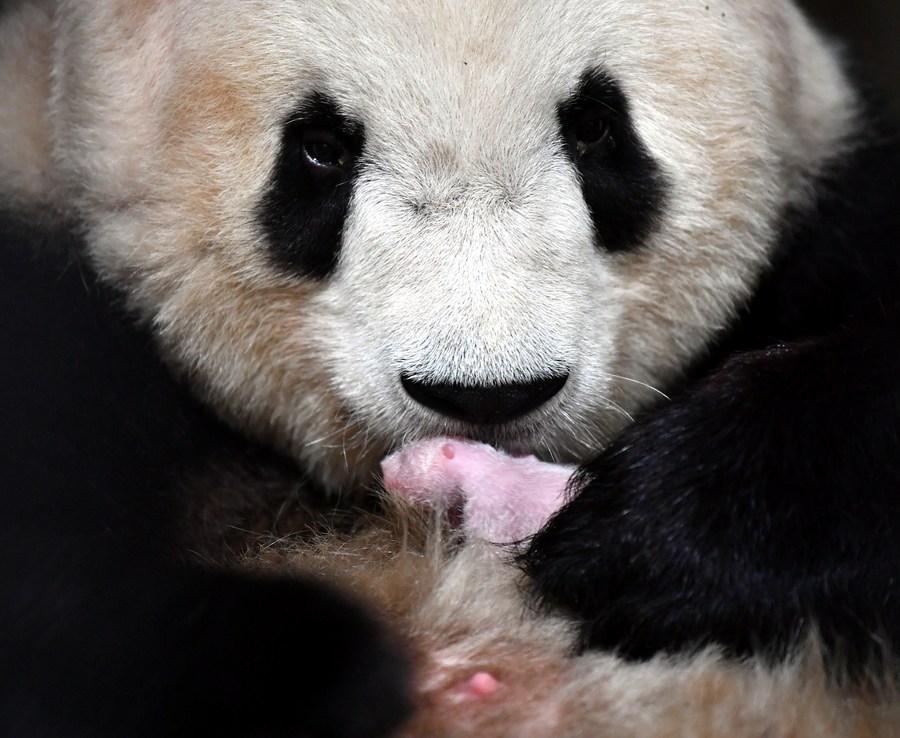 Photo taken on Aug 22, 2020 shows giant panda Yongyong and its cub at the Qinling panda breeding and research center in Northwest China's Shaanxi province. [Photo/Xinhua]
XI'AN - A new captive-bred panda cub was recently born in Northwest China's Shaanxi province.
With a birth weight of 152 grams, the female cub was born on Aug 17 at the Qinling panda breeding and research center, said the center on Saturday.
It is the first panda cub born this year at the center, and its six-year-old mother Yongyong is the youngest panda mother which successfully gave birth to a cub at the center.
Yongyong's mother Lousheng, which has given birth to six cubs, was born in 2003 and also the first panda born at the center through artificial fertilization, while Xuexue, Lousheng's mother, is more than 30 years old.
The new birth meant the panda family has four generations living together, according to the center.
The number of captive pandas stood at about 600 globally as of November last year. There are fewer than 2,000 pandas living in the wild, mostly in the provinces of Sichuan and Shaanxi.