This is Shaanxi: The Grand Yu Temple in Hancheng
Foreigner | Discover Shannxi
1602252586000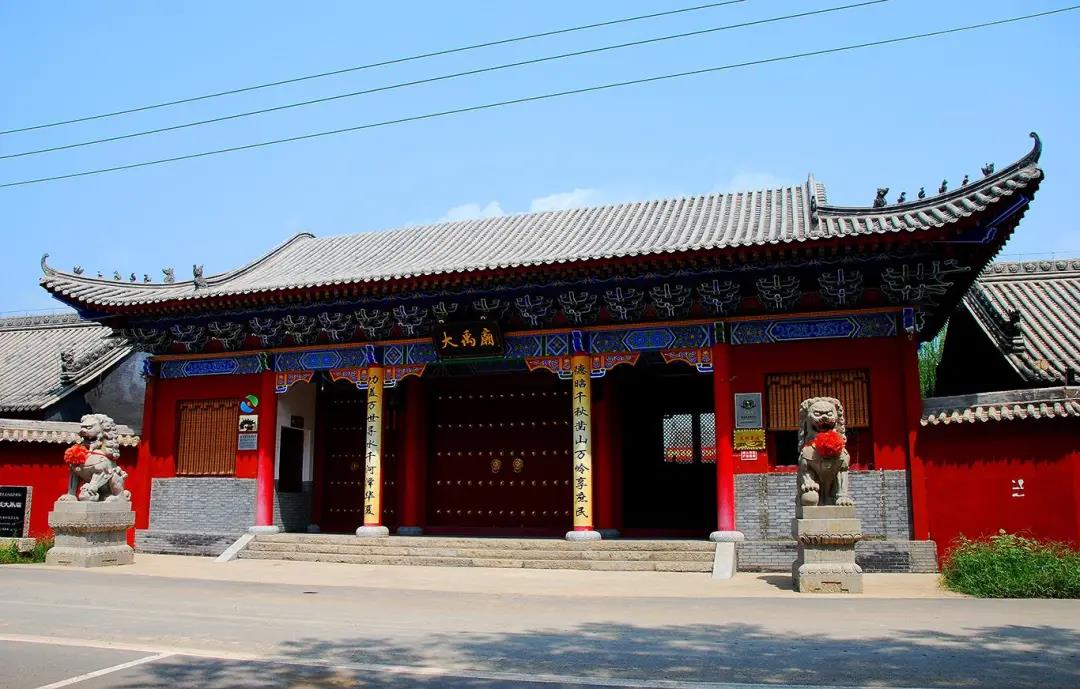 Main gate of the Grand Yu Temple
The Grand Yu Temple, formerly known as the Grand King Xia Yu Temple, was built in the fifth year of Dade in the Yuan Dynasty (1301) and restored in the seventh year of Wanli in the Ming Dynasty (1579). It is now located in the north of Zhouyuan Village, Sudong Township, Hancheng City. The temple was built to commemorate the King Xia Yu.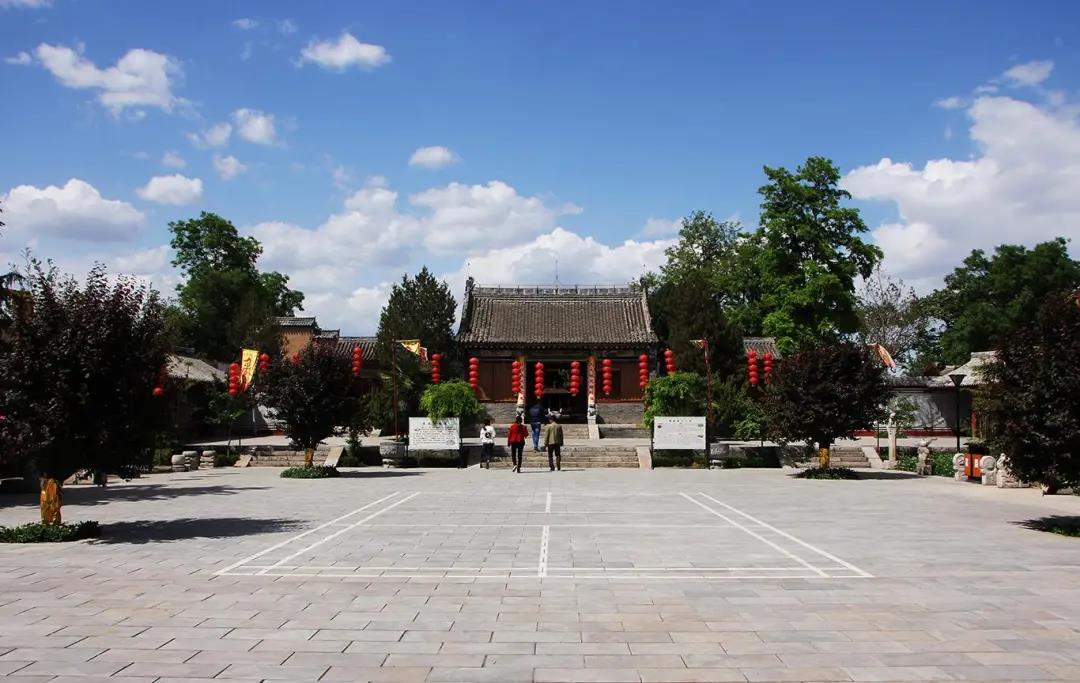 Courtyard of the Grand Yu Temple
Covering an area of about 2,000 square meters, the temple faces south with only one entry. The wooden palgue hung on the gate was written with the Chinese characters "Grand Yu Temple", inscripted during the Jiaqing period of the Qing Dynasty. Grand Yu Temple consists of the Dedication Hall, Main Hall, and the Theater Tower. In the temple we can also find a colored sitting statue of King Yu painted in the Ming Dynasty.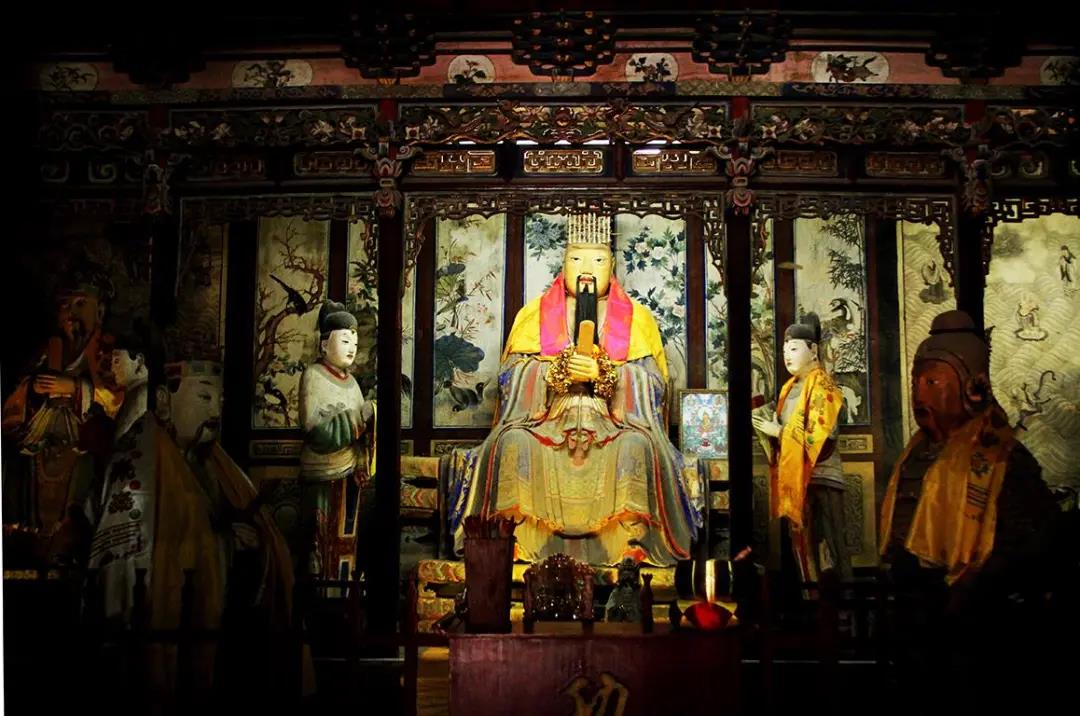 Statue of Grand Yu in the Dedication Hall
King Yu lived in the Bedroom Hall, which is also the main hall of the temple. Three sets of brick-based wooden shrines were built in the hall, and were further divided into nine rooms by pillars carved with flowers. Each shrine is exquisitely painted with "Two dragon frolicing with pearls" in gold powder, also carved with the phoenix and the Asian unicorns. All paintings are in Chinese gongbi style with colorful pastel and delicate lines, presenting lifelike images and extraodinary artistic value.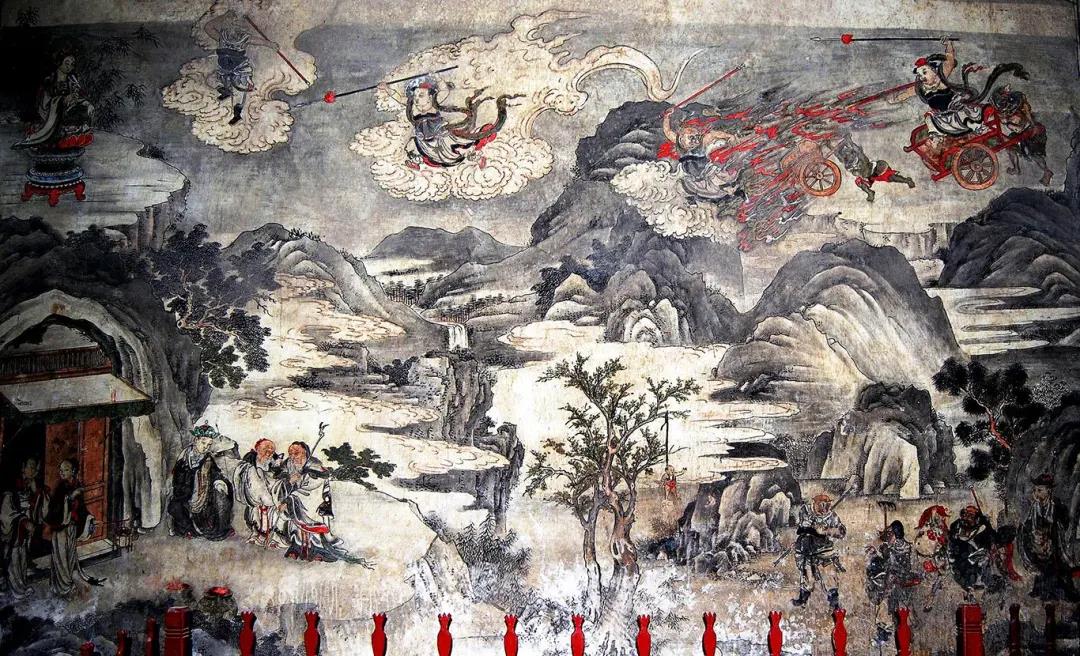 Mural in the temple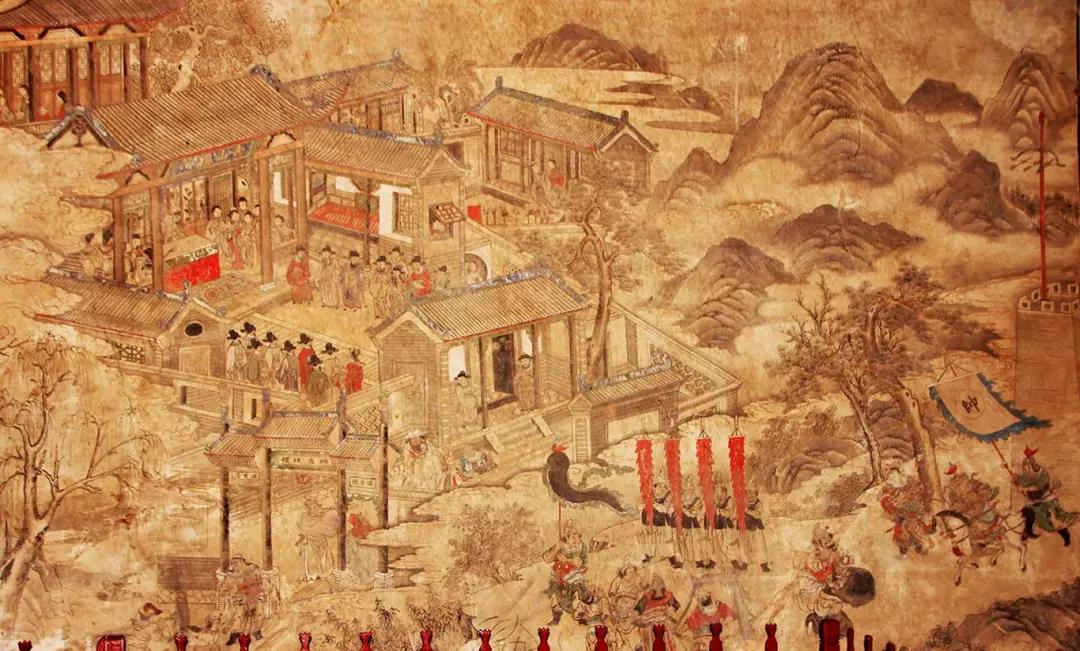 Mural of Guo Ziyi's birthdy banquet (famous general in Tang)
(painted in the Ming Dynasty)
The shrine stores a total of 12 colorful god statues in three groups, standing there vividly even with different expressions. The main figure is a sitting statue of King Yu, a painted clay sculpture from the Ming Dynasty. It sits solemnly in the center of the hall with two attendants and two ministers on both sides. The sitting statue of King Yu, made in the Yuan Dynasty, is said to completely maintain its original form and bright paint even after hundreds of years.