Zoom in on Shaanxi: Go Global
Discover Shannxi
1588064243000
Today, I'd like to present you guys a Shaanxi with deep integration into the whole world.
Fitting in the Belt and Road Construction
With the construction of the Belt and Road Initiative moving forward, Shaanxi's advantages of location and transportation have stood out, making it a window and frontier of China's opening to the west. Shaanxi is committed to deepening reform and opening up, stimulating reform, innovation and development through opening up, vigorously developing the hub economy, doorway economy and mobile economy, speeding up the construction of the Belt and Road Transportation, Trade and Logistics Center, International Production Capacity Cooperation Center, Technology Education Center, International Cultural Tourism Center, and Silk Road Financial Center, striving for all-round opening that links land and air, the east and west of China.
Construction of the FreeTrade Zone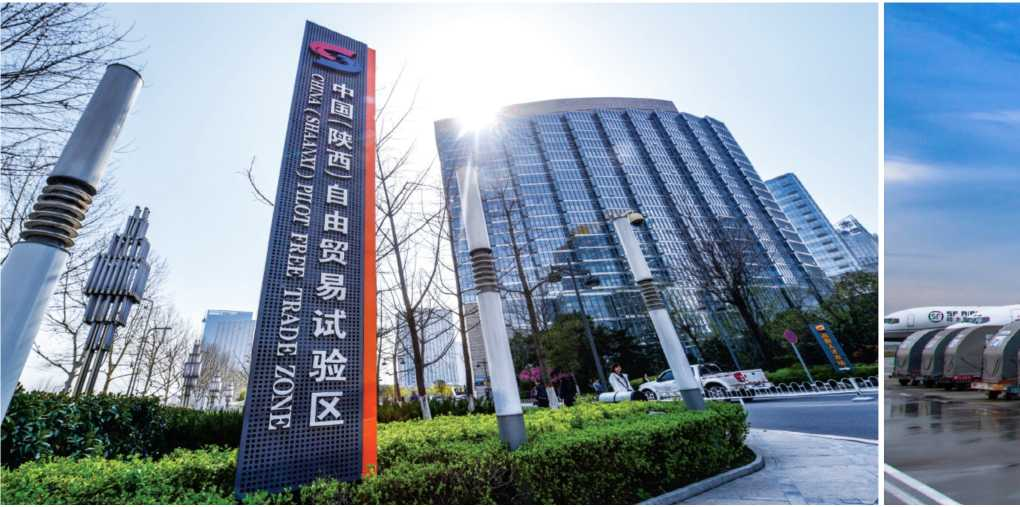 On April 1, 2017, China (Shaanxi) Pilot Free Trade Zone (Shaanxi FTZ) was officially established. Since then Shaanxi has actively plugged into the global economic cycle with a more open and inclusive attitude to realize win-win cooperation at a higher level of openness.
Over the past two years, through a series of reform and innovation measures, Shaanxi FTZ has built a world-class business environment, promoted the circulation and concentration of various factors, energized market entities, and made an increasingly prominent contribution to the development of the province's export-oriented economy.
International Exchanges
The new pattern expands the vast space for exchanges and cooperation, highlighting Shaanxi's advantage of the opening to the outside world. Since the 18th National Congress of the CPC, Shaanxi has hosted more than 40 state guests, including the presidents of Germany, Italy, Uzbekistan, Myanmar, South Korea and Guinea, kings of the Netherlands and Cambodia as well as the premiers of India, Nepal and New Zealand, among others. It has become an important stage for showcasing Chinese civilization and national spirit to the world.
With high-level exchanges as the lead, mutually beneficial cooperation projects as a link, deepening understanding and boosting mutual trust as the cornerstone, Shaanxi has advanced the construction of sister cities as cooperation and sister cities help each other forward. So far, Shaanxi has established friendly ties with 84 cities in 33 countries.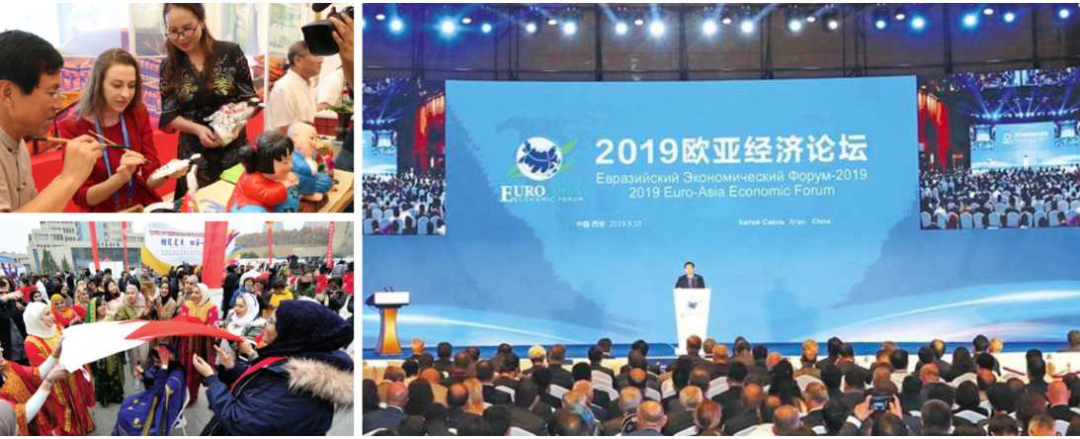 At the same time, the Silk Road International Exposition and the Investment & Trade Forum for Cooperation Between East & West China, the EuroAsia Economic Forum, the Silk Road International Arts Festival, China Yangling Agricultural Hitech Fair (CAF), Shaanxi-Guangdong-Hong Kong-Macao Economic Cooperation Week, World Cultural and Tourism Forum, Global Hard & Core Technology Conference, and many other more high-level conferences, forums, activities are held in Shaanxi, enabling it a platform for cultural exchange and economic and trade cooperation with countries along the Silk Road Economic Belt.