Community center in Shaanxi helps left-behind kids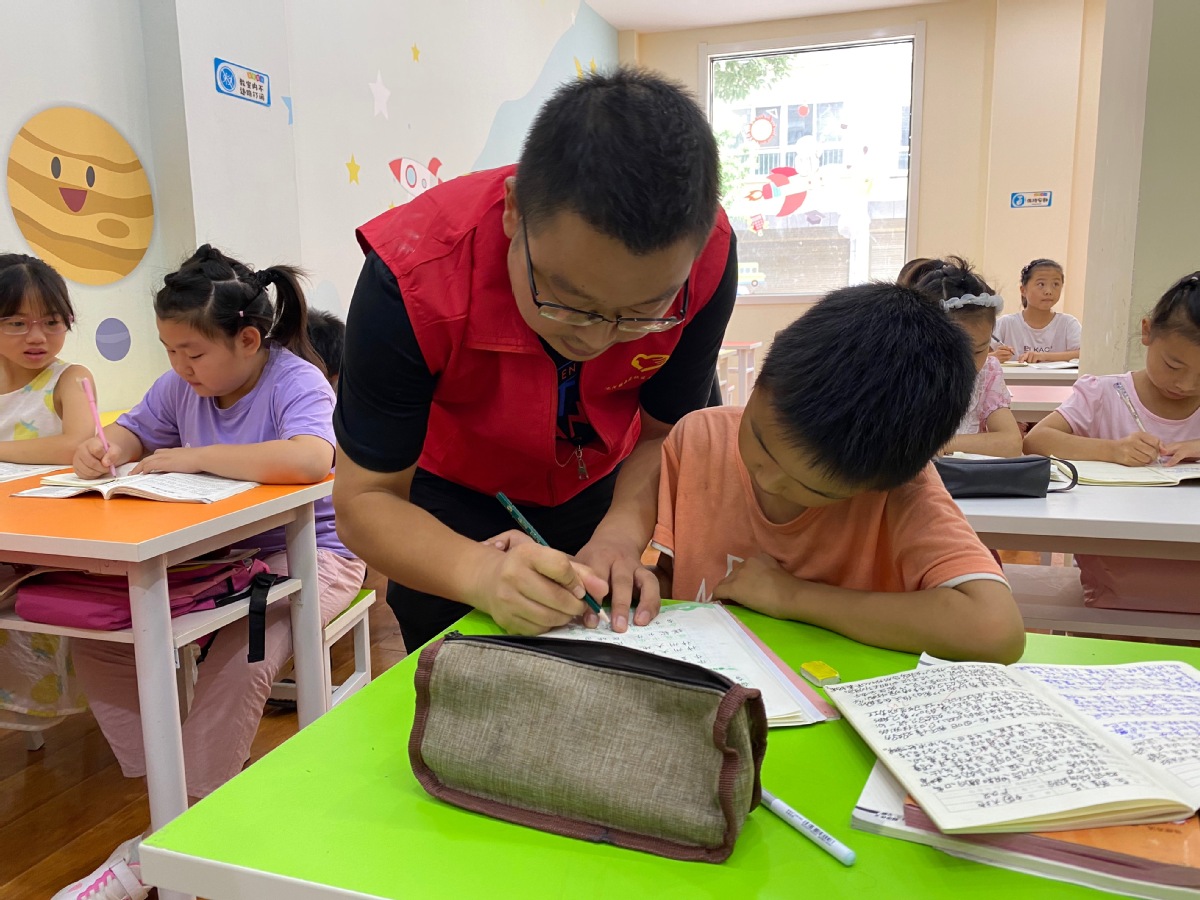 A volunteer at the Child Development Center in a community of Shiquan county, Shaanxi province, helps a child write Chinese characters. [Photo by Zhao Xinying/chinadaily.com.cn]
A day care center in Shiquan county, Shaanxi province, helps left-behind children whose parents work outside the county to support the family.
The Child Development Center was established in 2016 in the county's Xiyuan residential community, which houses more than 180 poor families. The center cares for children living in the community, particularly those whose parents are working outside, according to Lu Longjun, the community's Party chief.
"Many of our residents used to live in underdeveloped areas of the county and had a hard life. In 2015, they moved into our community with the help of the county government. Some are now working in other counties or cities," he said. "The center was set up to reduce their burden by looking after their children."
The center now hosts more than 60 children, about 80 percent of whom are left behind.
During the summer holiday, the children are sent to the center in the mornings by their grandparents to do homework, play games and socialize. They return home in the afternoon. On school days, they stay after school and go home again at dinnertime.
Lu said there are more than 40 volunteers who take turns with the children to ensure their safety and help with them with their studies. Most of the volunteers are community residents; a few are college students who volunteer to work during holidays.
Eight-year-old Liu Yuxin, whose mother works for a toy manufacturer in the county and whose father is a migrant worker in Ankang, began coming to the center last year. She said she like the center because she is treated well there.
"What I enjoy the most is doing my English homework under the teacher's guidance," she said. "The teacher always encourages me, saying I've done a good job."