51 crested ibis released into wild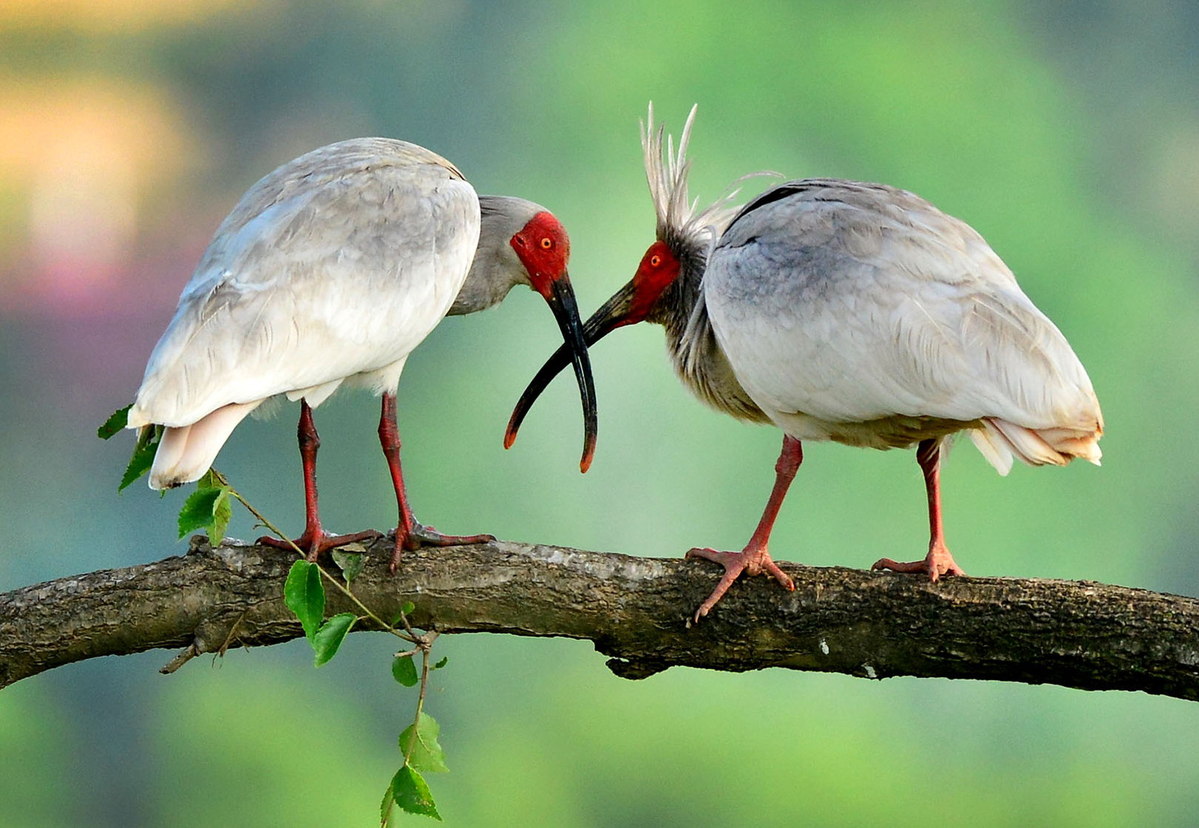 Two crested ibises rest in Yangxian county, Shaanxi province, in May, 2020. [Photo/Xinhua]
XI'AN -- A total of 51 crested ibis have been relocated to a nature reserve in Northwest China's Shaanxi province in 2020, local authorities said.
Since 2020, the Shaanxi Hanzhong Crested Ibis National Nature Reserve has rescued 158 sick or injured wild ibis, over 90 percent of which were newborn ibis chicks, in several cities in Shaanxi, one of the rare bird's main habitats in China.
In the reserve, crested ibis will be fed and nursed back to health. "The crested ibis that can fly and forage on their own will be returned to nature, while the ones that can't take care of themselves will spend their days resting in the reserve, under our care," said Zhang Yueming, a worker at the reserve.
Crested ibises, with their iconic red crests and long black beaks, were thought to be extinct in China until seven wild birds were observed in Shaanxi province in 1981, a discovery that prompted captive breeding and enhanced protection of the species.
About 2,500 crested ibises live in Shaanxi with their habitat covering around 14,000 square km.