Nation's services imports to be 10% of world's total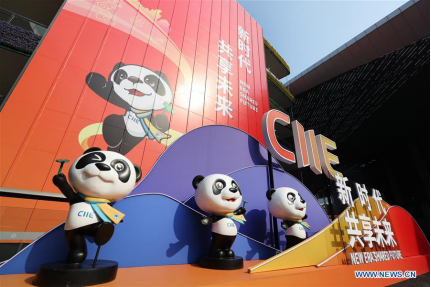 The value of China's services imports is expected to hit $2.5 trillion in the coming five years, providing a broad and stable market for global industrial and supply chains, government officials said on Friday.
As China is accelerating the pace in forming a new pattern of development dominated by "dual-circulation", with domestic and international markets complementing each other, Gao Yan, chairwoman of the Beijing-based China Council for the Promotion of International Trade, said that the nation has more space to make further efforts to relax market access for the services industry, expand high-quality services imports and benefit the world while meeting demand at home.
Forest Cao, general manager of the Shanghai branch of Pacific International Lines, a large Singaporean logistics services provider, said he sees significant future development potential in the nation's services trade. Apart from meeting Chinese exporters' demand for ocean shipping, the company plans to add investment in the landside business, including warehouses and freight trains supporting facilities in Qinzhou, Guangxi Zhuang autonomous region, and in Xi'an, Shaanxi province, over the next five years, Cao said.