3200 healthy villages to be created in Shaanxi by 2020
Discover Shannxi
1572444031000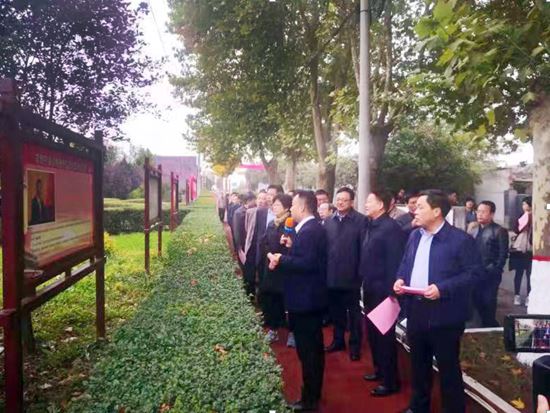 Representatives observe the construction of healthy villages in Yanhe village, Fengming Town, Qishan. (Photo: Lu Xinqiang)
According to the Shaanxi provincial health committee, 3,200 provincial healthy villages will be built in the province by 2020.
What is a healthy village? It is the construction of a comprehensive system, with better management and good medical service. For example, each village has at least a clinic and a licensed doctor. What's more, the hospital infrastructure will be improved to provide better service.
Together with the requirements of health poverty alleviation, Shaanxi will implement basic national public health service projects, focus on the prevention and control of chronic infectious diseases, prevention and control of local diseases, vaccination, maternal and child health care, and excellent birth and childbearing; promote family doctors to sign up for follow-up services, so that the elderly, disabled, pregnant women, children and other special groups, as well as chronic diseases, tuberculosis, serious mental disorders, and severe areas can be reached. The province will also make sure all follow-up services for patients with diseases are covered.
Shaanxi will popularize disease prevention and first aid knowledge and skills, carry out targeted health education and popularization activities, guide the masses to establish a healthy concept, remove their bad habits, cultivate a healthy and scientific lifestyle, and continue to improve the health literacy level of rural residents.