Zambia to host think tank forum on BRI
Xinhua News Agency
1557327400000
LUSAKA, May 7 (Xinhua) -- Zambia will this month host an Africa-China think tank forum to discuss ways of how Africa could benefit more from the Belt and Road Initiative (BRI), organizers said on Tuesday.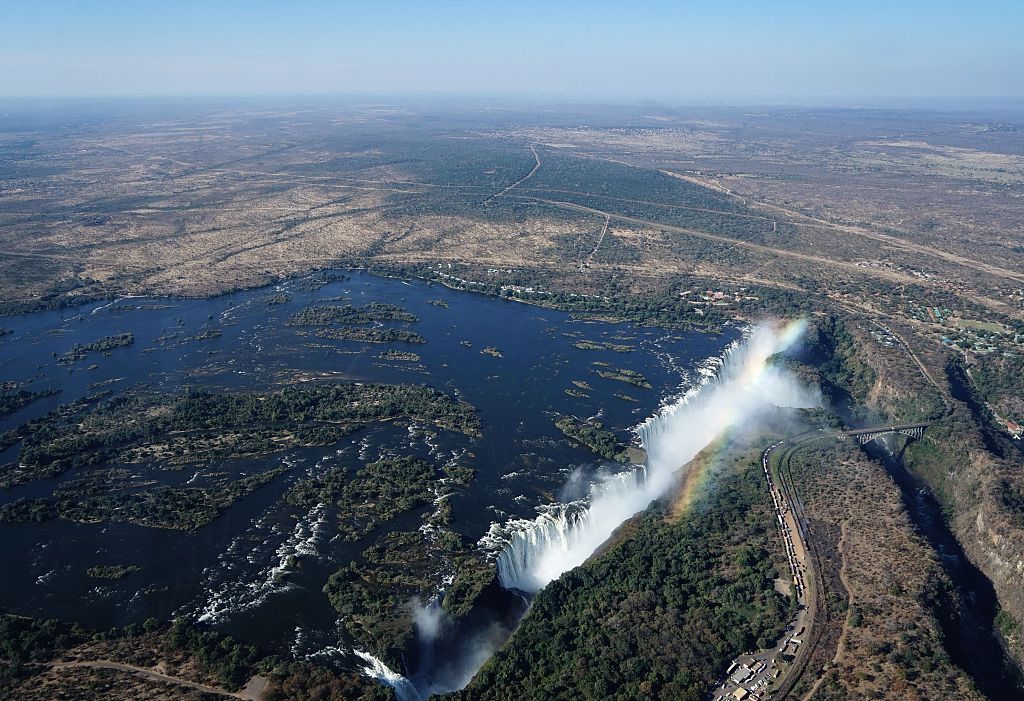 An aerial view taken on June 29, 2018 shows a rainbow over the Victoria Falls on the Zambezi River at the border between Zambia and Zimbabwe. (File photo: VCG)
The forum, to be held from May 23 to 24, will see experts from think tanks in Africa and China converge to brainstorm on how Africa could seize opportunities presented by the BRI.
The forum will be held under the theme of "Africa-China Economic Development Agenda-Opportunities for Belt and Road Initiative & FOCAC," with the sub-theme of "Rebranding Africa as a Premier Destination."
Bernadette Deka-Zulu, Executive Director of the Policy Monitoring and Research Center, said the forum is organized in collaboration with the Chinese Embassy in Zambia.
She said in an interview with Xinhua that the forum is expected to offer viable recommendation to the governments on how they could seize opportunities presented by the BRI.
"It would be very wise to have this platform where we can talk about how we can bring around practical roadmaps and measures in which we can actually benefit from the Belt and Road Initiative and accelerate and enhance our friendship with China for the betterment of our people," she said.