Philippines to train more "tourist cops" to ensure safety of tourists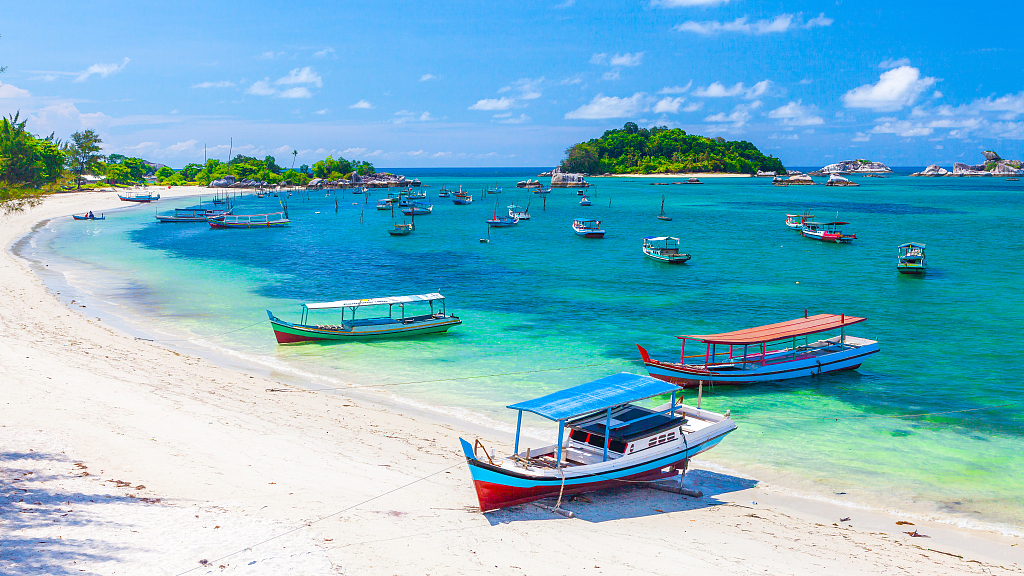 Photo: VCG
MANILA, Sept. 3 (Xinhua) -- To ensure the safety and security of tourists in the Philippines, the Department of Tourism (DOT) and the Philippine National Police (PNP) agreed on Tuesday to train more tourist police personnel that will be deployed in tourist spots across the archipelago.
Under the memorandum of agreement, the DOT and PNP pledged to conduct the so-called Tourist-Oriented Police for Community Order and Protection program (TOPCOP) nationwide.
"We're happy to strengthen our partnership with the PNP to ensure the safety and security of international and domestic visitors in the country's tourist destinations," Tourism Secretary Bernadette Romulo-Puyat said in a statement.
Puyat said the TOPCOP training will showcase what she calls the "Filipino brand of service" highlighting the "Filipinos' unique and genuine hospitality."
"With (the police) help, we can rest assured that we are not alone in sending a strong message to our visiting tourists that our country will continue and always will be a safe destination," Puyat added.
Police General Oscar Albayalde, the PNP Chief, welcomed the DOT's support to the program "that will enhance police visibility in visitor areas, where PNP personnel will patrol, as well as set up tourist assistance centers and complaints desks."
The Philippines is hoping to reach its target of 8.2 million foreign tourist arrivals in 2019, a million higher than 2018.
A total of more than 4.1 million foreign tourists visited the Philippines from January to June 2019, the Department of Tourism (DOT) of the Philippines said last month, an 11.43-percent increase from the same period recorded in 2018.
South Korea continues to be the top source market, with China coming in second. The United States ranks third, followed by Japan.