Xi'an, Qingdao join club of cities with over 5 million permanent residents
chinadaily.com.cn
1587017742000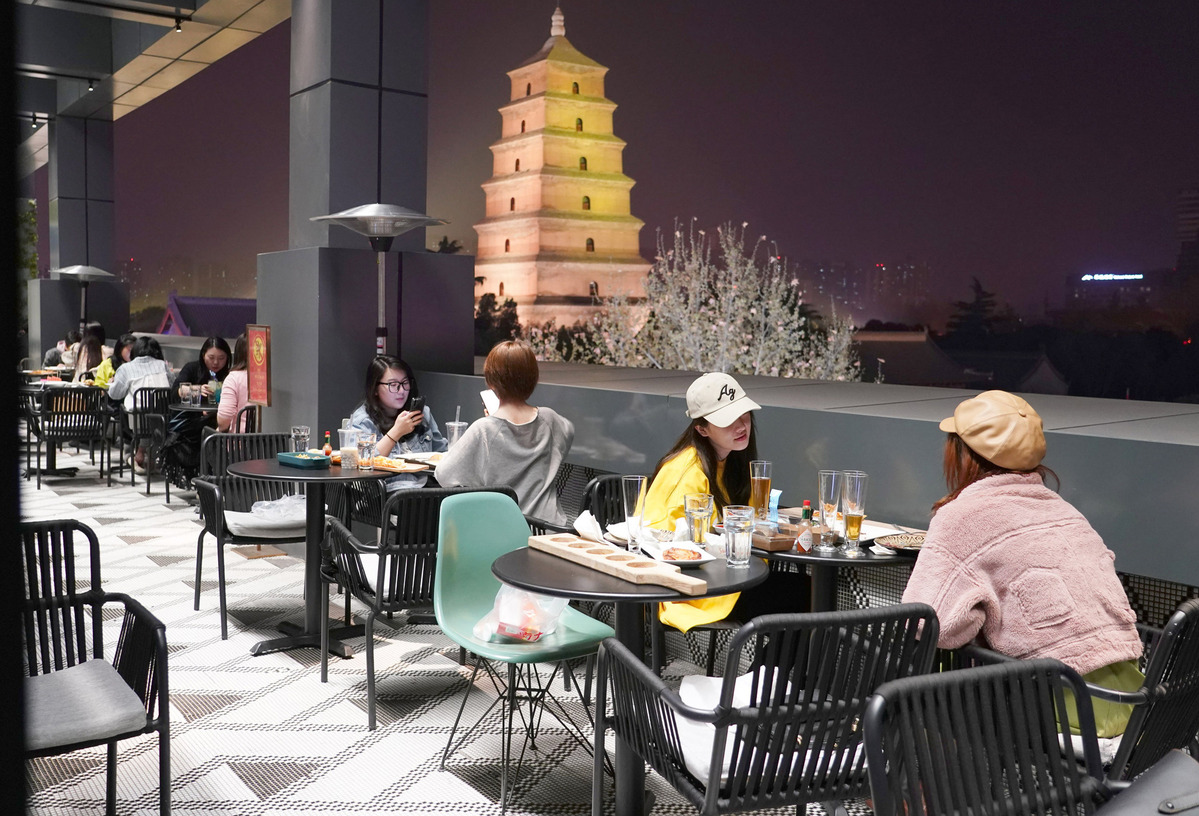 People have dinner on the terrace of a restaurant next to the Dayan Pagoda Square in Xi'an, Shaanxi province, as businesses reopen on March 23, 2020. (Photo: Xinhua)
The number of cities with over 5 million permanent residents expanded from 13 to 15 in China, with Xi'an and Qingdao as the newcomers, China Economic Weekly reported on Wednesday.
In 2018, the number of permanent residents in Xi'an and Qingdao reached 5.87 and 5.13 million respectively. The weekly magazine cited the latest yearbook from the Ministry of Housing and Urban-Rural Development.
Currently, China has 29 cities with a population of over 3 million, and 15 cities with a population of over 5 million.
Shanghai, Beijing, Chongqing, Guangzhou, Shenzhen and Tianjin are the country's megacities, with more than 10 million people in each.