The 27th China Yangling Agricultural Hi-Tech Fair kicked off today
Discover Shannxi
1603870490000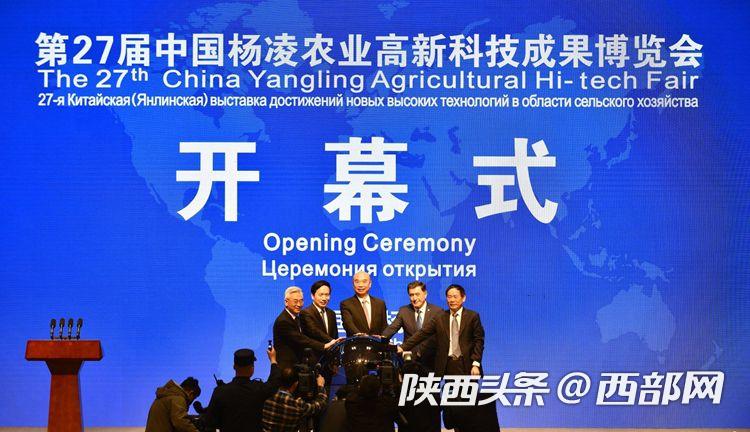 Themed with"Science and Technology Innovation Leading High-quality Development", the fair this year focuses on the strategies upon innovation-driven development and rural revitalization. Centering around ensuring national food security and agricultural technology innovation, the fair is featured by key events, special events, exhibitions, project investment, technological transactions, information announcement and awards ceremony.
There are a total of 6 exhibition halls and exhibition zones, as well as 2,000 booths for more than 40 special exhibitions, such as the SCO Agriculture Exhibition, Agricultural High-tech Exhibition, Smart Agricultural Technology Integration Exhibition, Poverty Alleviation Achievement Exhibition, Work of the Top Secretaries Working in Shaanxi Villages, and Shaanxi "3+X"Characteristic Modern Agriculture Exhibition.
Two special exhibition zones are arranged in Hall D, namely the CLOUD Agricultural High-tech Conference and the SCO National Agricultural Products Exhibition Center.These two exhibitions will be open to public all time after the fair.
For the next phase, the 2020 Shanghai Cooperation Organization Modern Agriculture Development Round-Table Conference will be held online during the fair, themed with"SCO Cooperation-Agricultural Products Trade and Cross-border E-commerce". On the theme of "Industrial Development Leading Rural Revitalization", the 2020 Poverty Alleviation (Yangling) Forum will also be held, sharing typical case and experience of poverty alleviation.
After the opening ceremony, the 2020 Yangling Modern Agriculture High-end Forum was held.