Vietnam's HCM City annually subsides 4 cm due to groundwater exploitation
HANOI, July 22 (Xinhua) - Vietnam's Ho Chi Minh City has an average subsidence rate of 4 centimeters a year, partly due to rampant groundwater exploitation, local media on Monday quoted Vietnam's Ministry of Natural Resources and Environment as saying.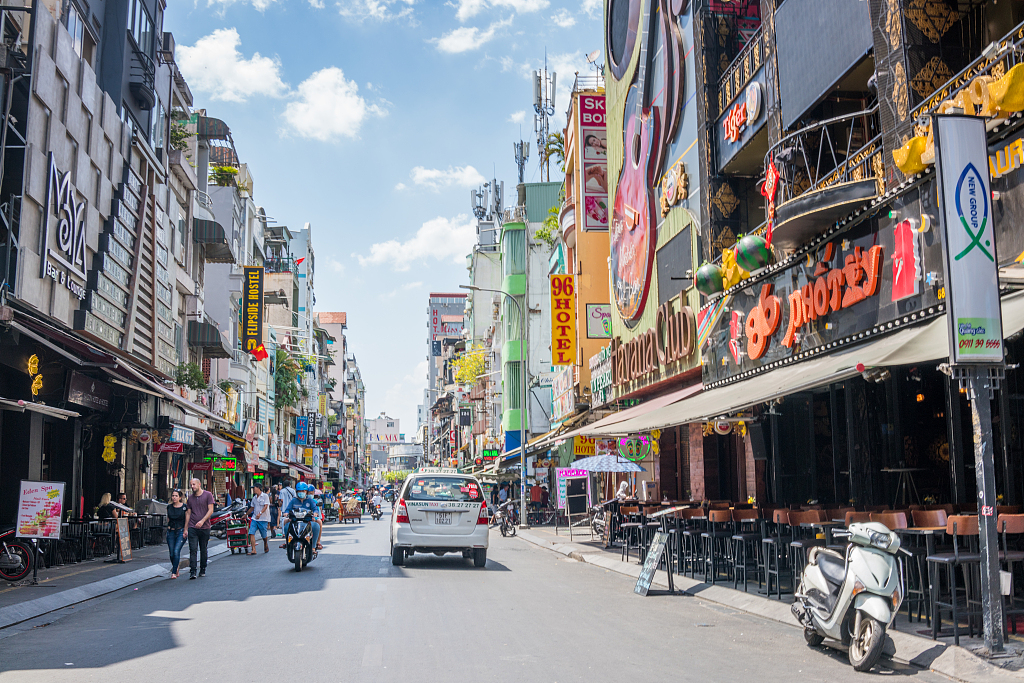 (File photo: VCG)
An Lac ward in Tan Binh district has subsided 81.4 centimeters over the past 12 years, the highest rate in Vietnam's southern region, daily newspaper Vietnam News reported.
Seeing that many households and organizations in Ho Chi Minh City have already exceeded the permissible level of groundwater exploitation, the municipal authorities are taking measures to restrict the rampant exploitation which has led to subsidence and increased water pollution.
The city's Department of Natural Resources and Environment plans to stop granting licenses to 151 groundwater exploitation works that belong to companies, industrial parks and export processing zones.
Ho Chi Minh City has filled up wells that are damaged, unused or unlicensed, and encouraged households to fill up wells in areas where clean tap water is available.
The city aims to reduce the quantity of groundwater exploitation to 100,000 cubic meters a day by 2025. It currently has about 100,000 bored wells that daily exploit some 700,000 cubic meters of groundwater, according to the department.