Number of foreigners visiting Albania in January-August up 10.8 pct YoY
TIRANA, Sept. 24 (Xinhua) -- More than 4.8 million foreigners visited Albania between January and August in 2019, the National Institute of Statistics (INSTAT) reported on Tuesday.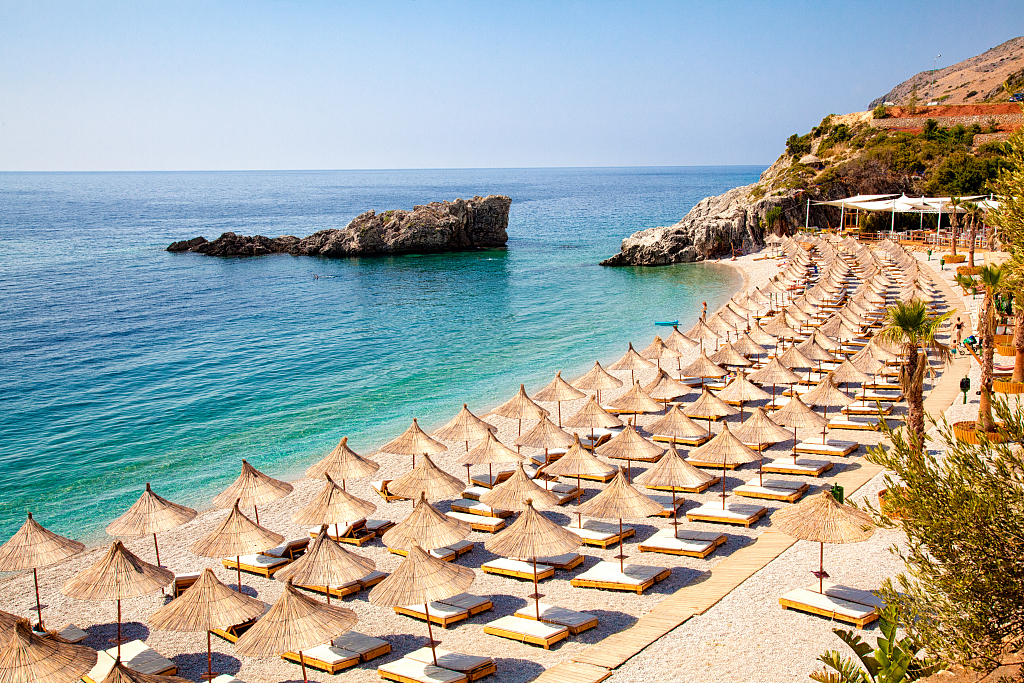 File photo: VCG
According to INSTAT, the number of foreign nationals who entered Albania during the first eight months of 2019 was 4,870,588, an increase of 10.8 percent compared to the same period of 2018.
The country with the highest inflows of citizens in Albania was Switzerland (16.9 percent), INSTAT said.
The report showed that in August alone, 1,556,826 foreigners entered Albania, which was a year-on-year increase of 7.4 percent.
In the first eight months of 2019, 4,654,398 foreigners arrived for holidays, 478 for health treatment, 622 for religious purposes and 64,537 for business. A total of 150,553 foreigners were in transit.