This is Shaanxi: Hanyangling Ginkgo Forest
Foreigner | Discover Shannxi
1607257374000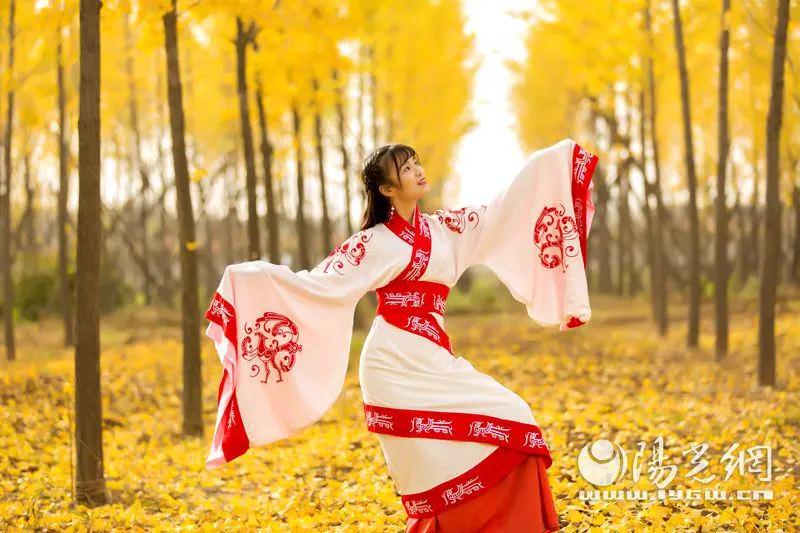 Hanyangling is particularly charming in late October each year when the ginkgo leaves enter the most beautiful period of time. Covered by more than a hundred hectares of golden ginkgo woods, Hanyangling looks like a glittering royal palace in ancient China. Despite a rich variety of autumn tints, golden ginkgoes is the most inviting one, falling like lively elves and finally cultivating a splendid picture.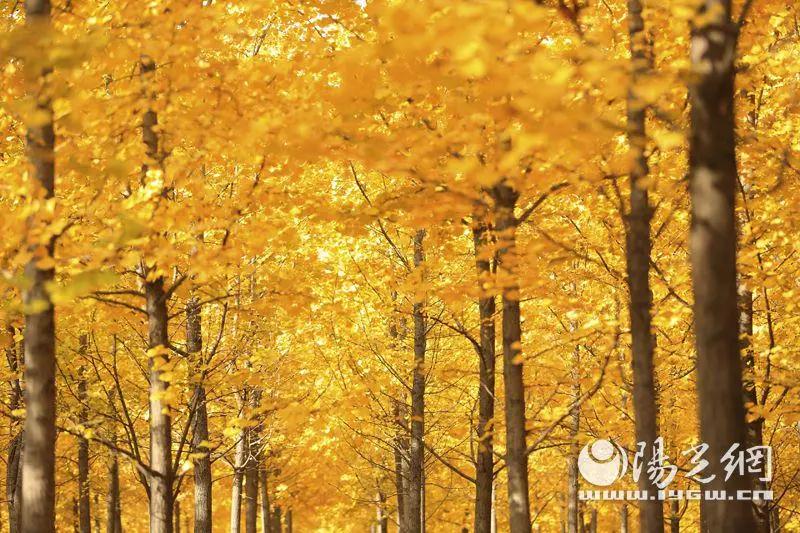 Ginkgo forest in Hanyangling is said to be the largest one of its kind around Xi'an, with vast ginkgo trees planted over ten years ago. Tens of thousands of ginkgo trees grow tall and straight, whose branches and leaves sway with the soft wind, creating a romantic ambiance against the warm and tranquil sunshine in late autumn.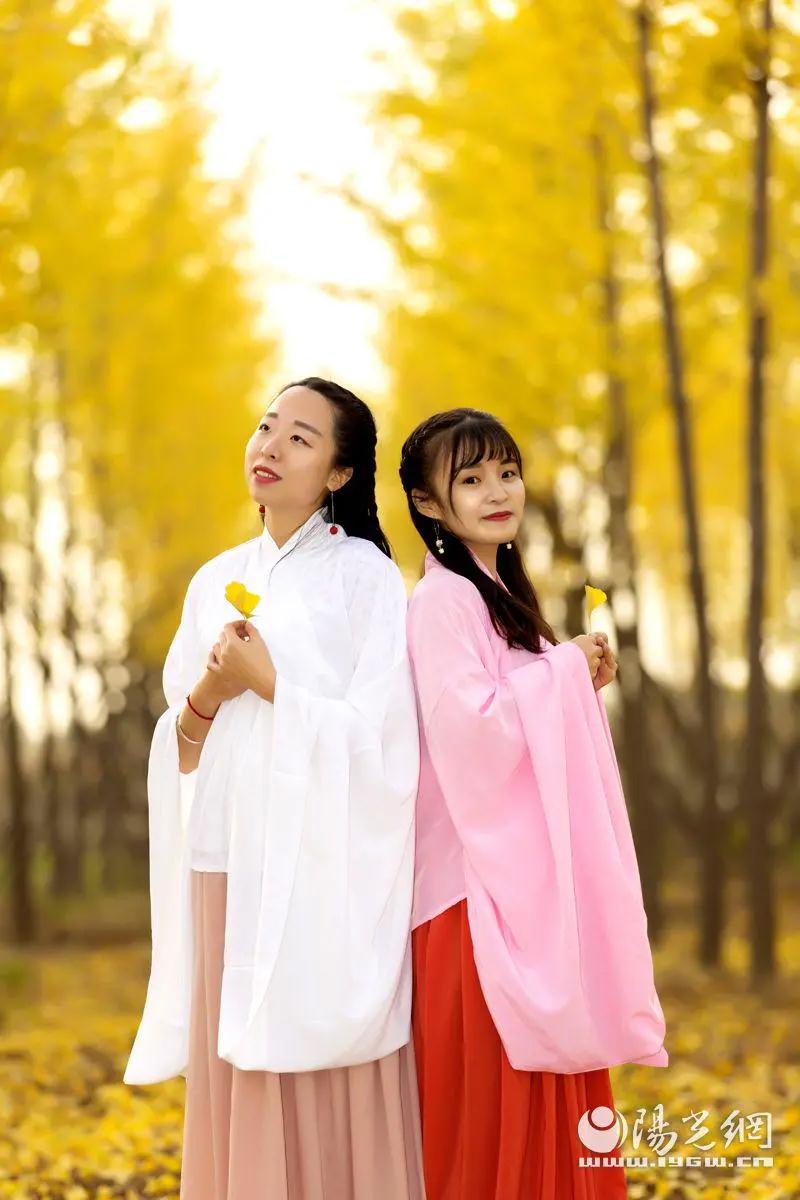 Damsels in traditional Han Costume walk into the ginkgo woods gently and slowly, perfectly complementing with the golden settings behind them. The ginkgo forest is so vast that rows of trees in your eyes are about to tint the sky and the end of woods is to meet the skyline. You will surely be enchanted by the ocean of golden trees.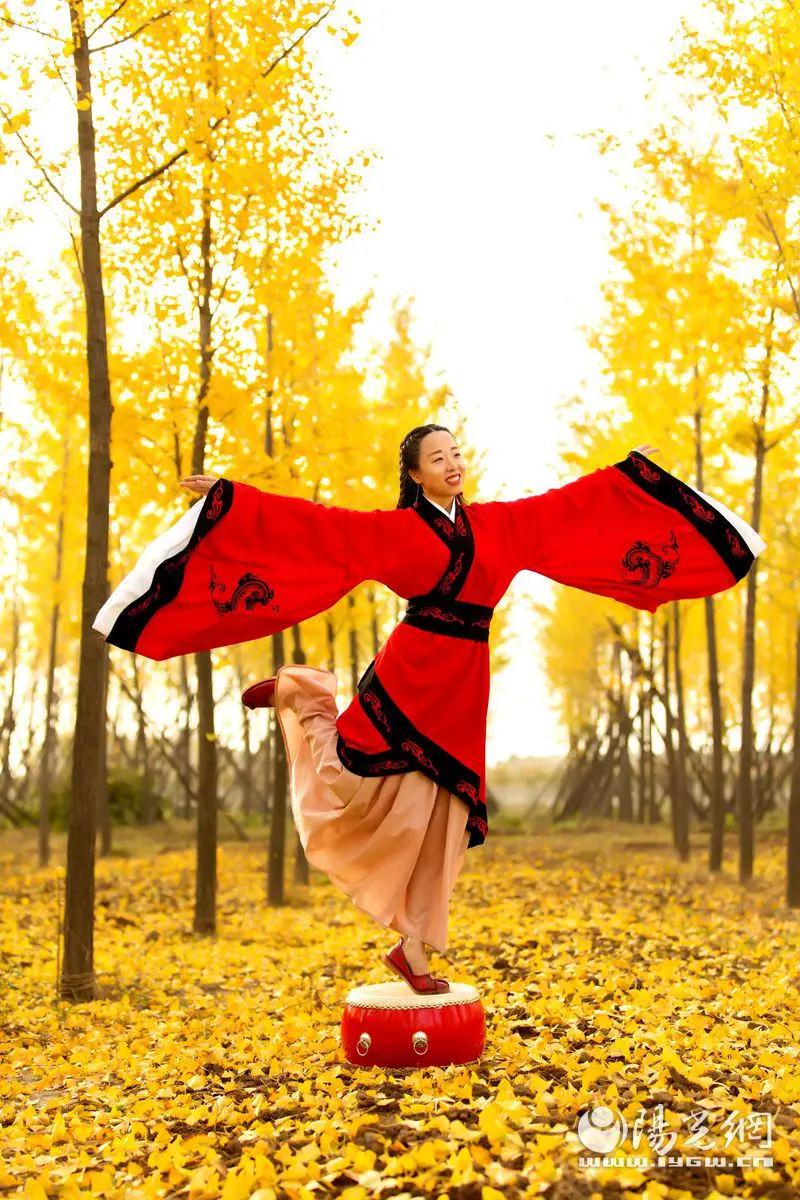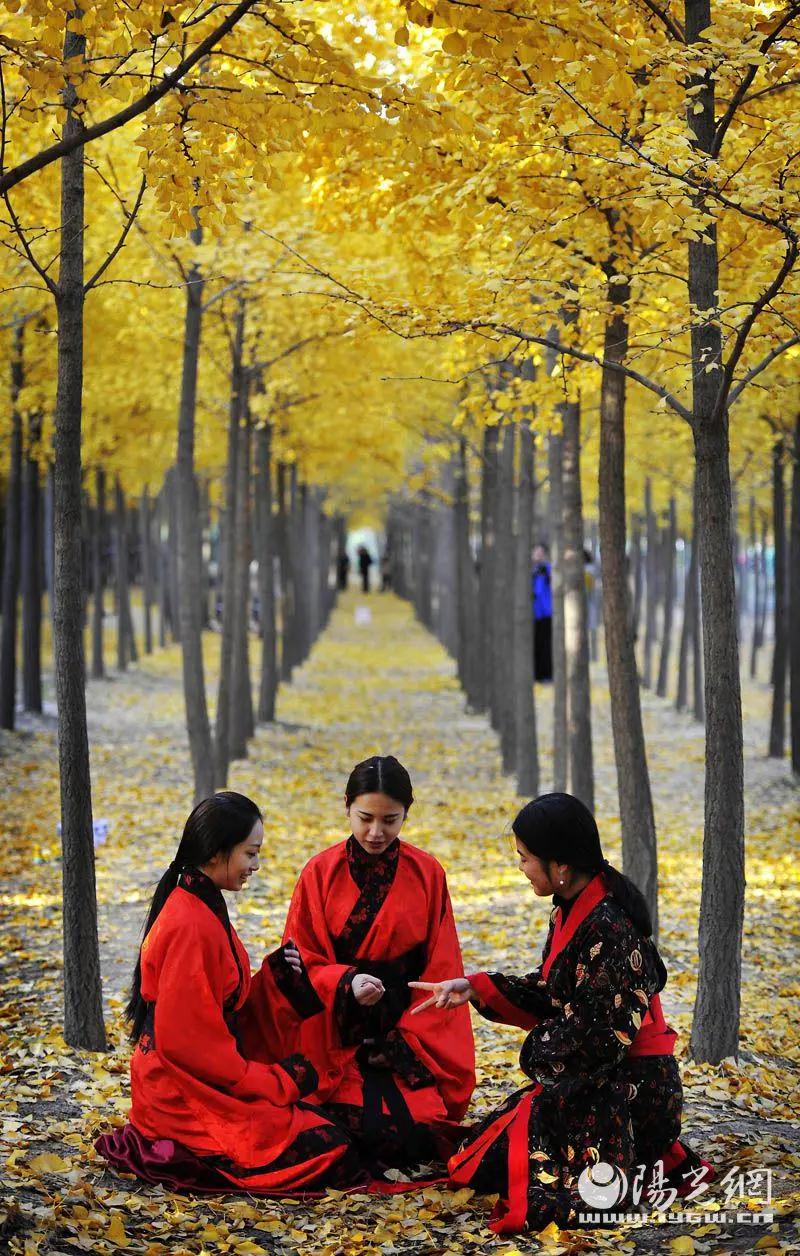 Besides gentleness, ginkgo trees are also of decency with a majestic look, whose trunks curl and branches grow in an orderly way. You can see ancient tall ones for sure in China's well-known mountains and remote temples, which form a mysterious picture. They have survived many vicissitudes intact and witnessed the changes of history still.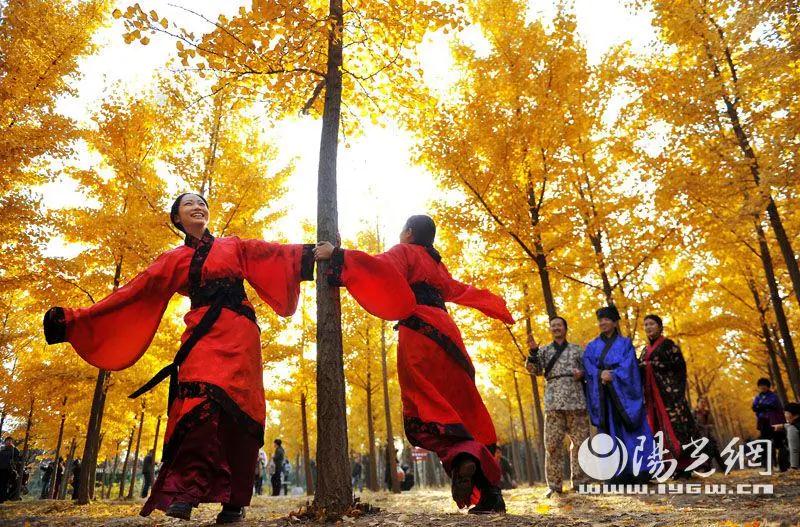 The ginkgo tree is also known as "a living sculpture of art", which can be ornamental all the year round. Ginkgo tree can be vigorously green in summer and attractively golden in autumn, forming a wonderful and elegant image. Good weather is here, come on! Go to Hanyangling and enjoy the beautiful view of ginkgo trees!