China - EU (Xi'an - Moscow) railway line for juice launched
At 10:28 am on September 18, a train loaded with 1,200 tons of concentrated apple juice slowly pulled out of Xinzhu Station, and headed northward from Manzhouli Port to Moscow. It will travel 9,717 kilometers, and the trip will take 12 days. This is a great example of driving regional economic development, to promote Shaanxi's dominant industries and high-quality export products.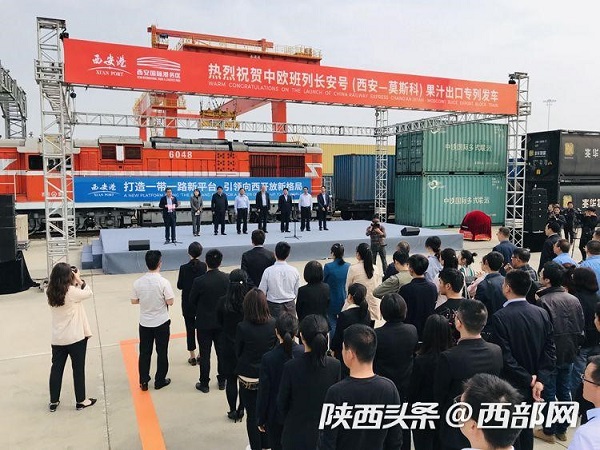 (Photos: CNWest)
"Transporting apple juice by the China-EU special line is a historic breakthrough. Logistics time and costs are greatly reduced, which can better guarantee quality. Shaanxi is the main apple producing area. The quality of fruit juice is very good. By the end of the year, we will send 20,000 tons of apple juice to Russia. " Zhang Qi, head of Anap, said.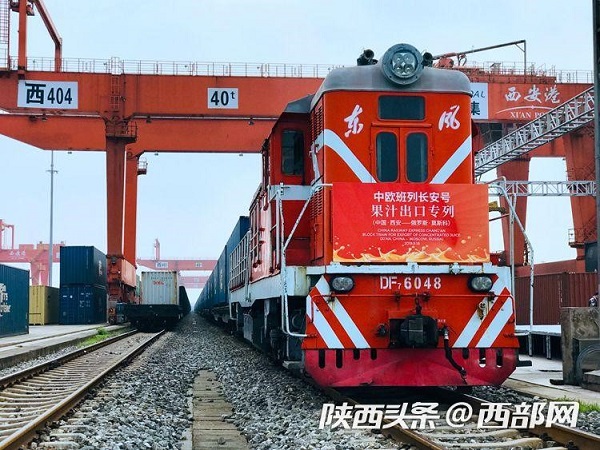 Shaanxi is the largest apple growing area in the world. One in three cups of apple juice comes from Shaanxi. And most of the world's apple juice exports come from Shaanxi. China Railway Xi'an Bureau Group Co. Ltd. launched the cross-border e-commerce special train and used a special train for the enterprise. From January to August 2019, the China-EU special line has run 1,197 times.