Zoom in on Shaanxi: Better Life Quality
Discover Shannxi
1588064462000
Besides growing income and better consumption structure, Shaanxi has also made achievements in education, healthcare, and cultural development. Shaanxi has seen better life quality of residents. I'm so proud of Shaanxi!
The Balanced Development of Education
In the early years after the founding of PRC, Shaanxi's education system was poor and the general level of education was low. The enrollment rate of school-age children was low. In 1957, the primary education enrollment rate of school-age children in Shaanxi was only 52.89 percent. Since the launch of reform and opening up, Shaanxi's education has developed in the process of continuous reform, improvement, and innovation. While comprehensively improving the quality of the population, Shaanxi has made gratifying achievements in promoting educational equity and institution innovation.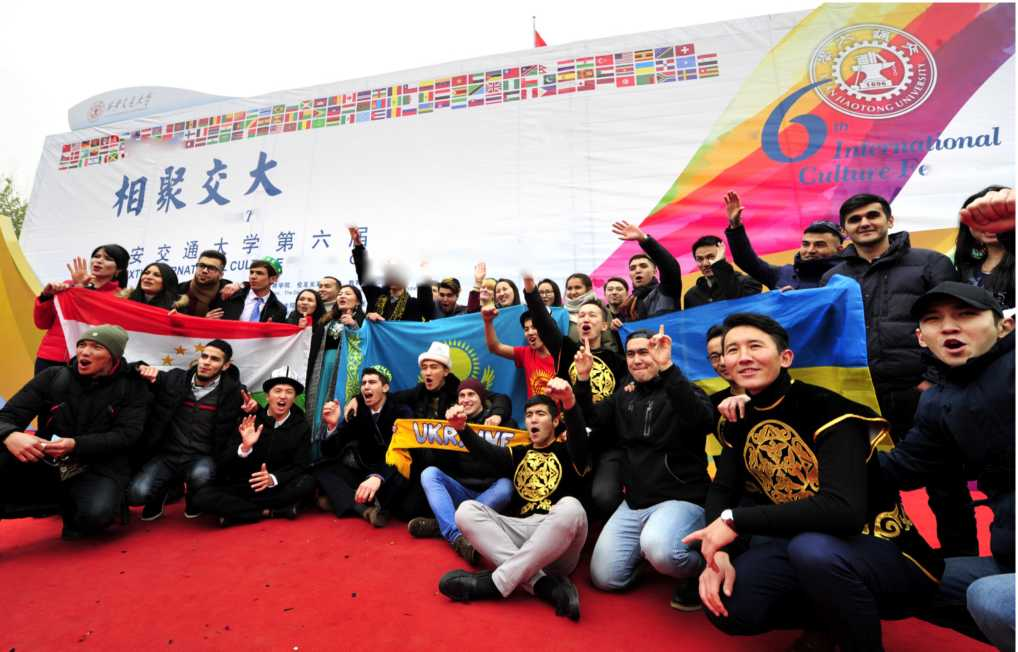 International culture festival of Xi'an Jiaotong University
Shaanxi has made efforts to ensure fair and superior education. The Three-year Action Plan for preschool education continued to move forward. The program of Two Exemptions and One Subsidy has covered all urban and rural areas. The educational level of residents saw continuous elevation.
Healthy Shaanxi
Public health services in Shaanxi have been continuously expanded, and the number of public health service institutions and personnel has increased significantly, providing an important guarantee for meeting people's needs for health services. Since 2012, Shaanxi has continued to deepen reform of the medicine and healthcare system; pioneered free check-ups for the aged over 65 and free hospitalization for rural pregnant and lying-in women in China. Urban public hospitals have abolished all medicine markups. The public health information platforms at the provincial, municipal and county levels have been interconnected.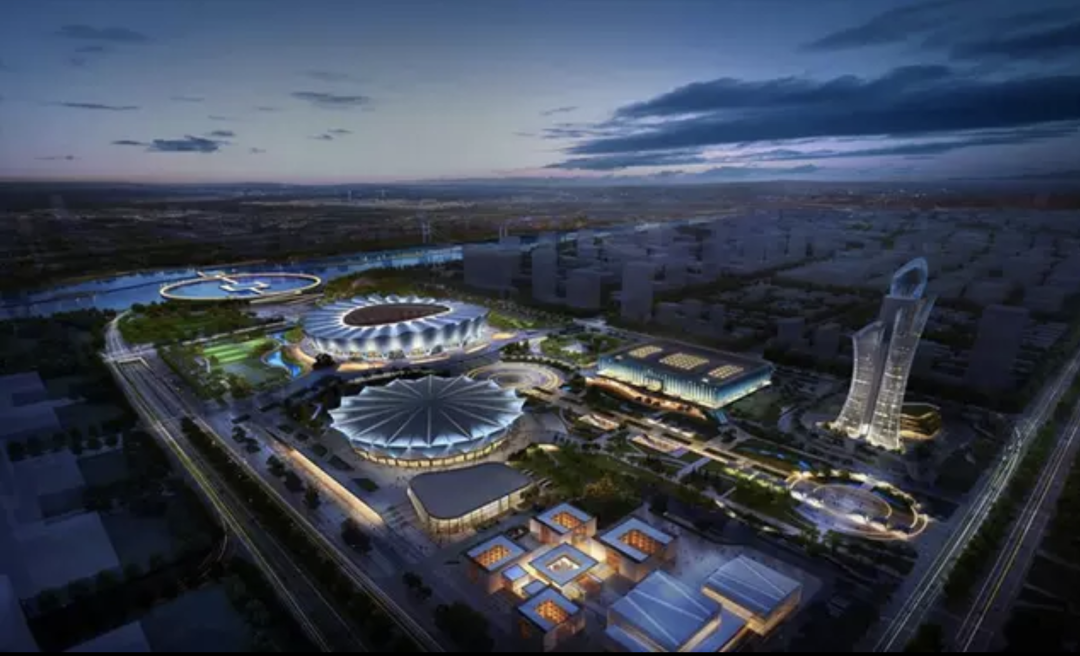 Xi'an Olympic Center
Shaanxi has witnessed the boom of national fitness in recent years. In Shaanxi, 15.68 million people regularly take part in physical exercise. The proportion of public welfare social sports instructors per thousand people in the province has reached 1.8.

Emblem and Mascot of the 14th National Games
In 2021, the 14th national games and the 11th national games for the disabled and the eighth special Olympics will be held in Shaanxi, which is of great significance to promote the comprehensive development of sports undertakings and sports industry in Shaanxi province, take initiative to fit in the Belt and Road Initiative (BRI), push forward the construction of cultural Shaanxi and healthy Shaanxi, and achieve the goal of catching up and surpassing.
Cultural Development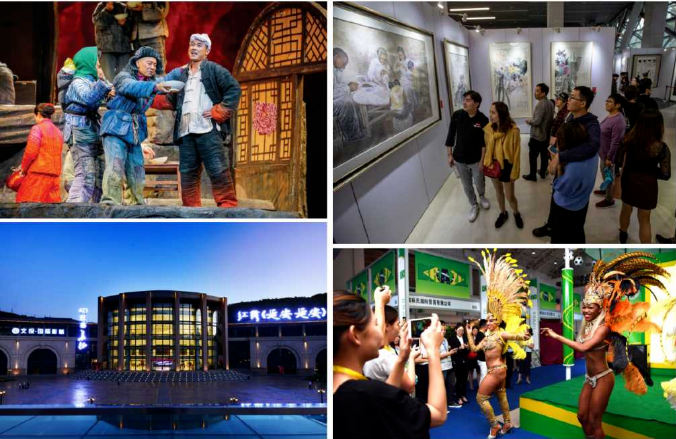 Over the past years, Shaanxi has steadily strengthened its cultural construction and continued to promote the development of a large cultural province into a leading cultural province. To carry forward and pass on the excellent traditional culture, there are 314 museums in the provincial record; public memorial ceremony for Xuanyuan Yellow Emperor at Qingming has become an influential and inspiring grand ceremony on the hearts of the Chinese people at home and abroad. Shaanxi is striving to protect old revolutionary sites, propagate the red culture, and make every loess cave and historical objects speak for themselves.
Shaanxi is starting its own brands of ShanJun, Chang'an painting, western movie and TV, Shaanxi Opera and so on. Shaanxi has held the Silk Road International Art Festival, Tourism Exhibition, and the National Style and Charm of Qin Dynasty activities of Shaanxi traditional culture week and others, and it also initiated the establishment of the Silk Road Archaeology Alliance. Knowing about China from Shaanxi has become the consensus of more and more overseas friends.