Zoom in on Shaanxi: Distinctive Cities
Discover Shannxi
1588081490000
Covering an area of over 200,000 square kilometers
Shaanxi has over ten distinctive, or even extremely different cities and regions
Let's check out together!
Xi'an, a famous opening-up and cultural capital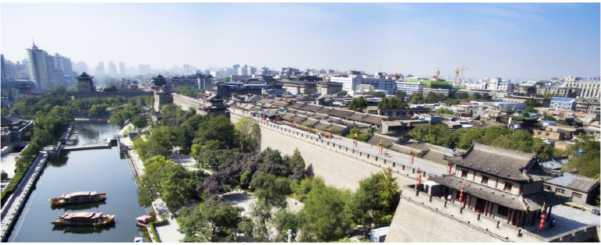 Xi'an, known as Chang'an in ancient times, is the capital of Shaanxi, a famous historical and cultural city in the world, an important base for science, education and industries of China. As the starting point of ancient Silk Road, Xi'an is developing to be an international metropolis for Eurasian cooperation and exchanges.
Baoji, hometown of bronze ware with brilliant civilization

Baoji, known as Chencang in ancient times, is the second largest city of Shaanxi and an important traffic hub linking the east with the west, and the north with the south. Baoji is also an important industrial city in western China. It is also known as the "Titanium Valley of China".
Xianyang, capital of the Qin Dynasty and land of virtue

Xianyang is the cradle of prosperous and powerful China and a source of the Qin civilization. It is the geodetic origin of China. It has a sound agricultural basis and is the birthplace of China's farming civilization. Today, Xianyang is an important base for commodity grain, high-quality apples and vegetables in China.
Tongchuan, beautiful hometown of Herb King

Tongchuan is the Tang's Herb King Sun Simiao. It is also a revolutionary base, a place with plentiful coal and an ecological land for regimen. Yaozhou Kiln has enjoyed a high reputation for a long time. Chenlu, a Famous Chinese Historical and Cultural Town, is honored as a "living fossil for oriental ancient ceramics production".
Weinan, the Home of Three Saints with humanity

Weinan is an important cradle of the Chinese nation and also known as a hometown for operas and folk customs. Both industry and agriculture are well-developed in Weinan. As the HGranaryH and "Cotton Warehouse" of Shaanxi, Weinan also has the titles of "capital of molybdenum" and "gold city" of China for its plentiful mineral resources.
Yan'an, a charming and holy revolutionary land
Yan'an is one of Famous Historical and Cultural Cities, National Excellent Tourism Cities, and an education base for patriotism, revolutionary tradition and the Yan'an spirit. Yan'an has unique cultural tourism resources and great potential in tourism. Yan'an boasts abundant mineral resources. It is the cradle land of China's petroleum industry.
Yulin, new capital ofenergy and great place for a happy life

Yulin has been known as a Hkey frontier city". As one of Famous Historical and Cultural Cities, Yulin has been a hub of diverse cultures, such as frontier culture, nomadic culture, loess culture and revolution culture, since ancient times. Boasting rich mineral resources, Yulin is a national energy and chemical base under construction.
Hanzhong, a beautiful land known for the Han and Three Kingdom's Culture

Hanzhong is one of Famous Historical and Cultural Cities and the main birthplace of the Han and Three Kingdoms' Culture. It is one of "China's Top 10 Beautiful Cities". Hanzhong is rich in biological resources and enjoys the reputation of "biological resource treasure". It is also an important herb production base in China.
Ankang, an ecological city like a pearl in Qin-Ba hinterland

Ankang is an important clean energy base and a regional traffic hub in western China. It is also the core water source zone for the middle route of the national HSouth-to-North Water Diversion Project". Ankang boasts rich natural resources and is the home of selenium-enriched tea, Gynostemma Pentaphyllum and konjac.
Shangluo, a charming city with the Qin's majesty and Chu's beauty

Straddling the basins of the Yangtze River and the Yellow River, Shangluo is an old revolutionary base and has rich biological, mineral and tourism resources. Today, the city has formed four major specialty industrial systems, namely, modern materials, modern herbs, green food and ecological tourism.
Yangling, a world-renowned agricultural sci-tech innovation city

Yangling, one of the cradles of China's farming civilization, is China's first agricultural high-tech demonstration zone and the only agriculture-themed one among China's free trade pilot zones. It is the most important agricultural science and education base in northwestern China.
Hancheng, the hometown of Sima Qian and spew'al region by the Yellow River

Hancheng, called Longmen in ancient times, is known as Famous Chinese Historical and Cultural City, Western China's Energy, Building Material and Chemical Base, and Chinese Zanthoxylum Capital. It is speeding up to build itself into a regional center along the Yellow River, leading the collaborative development of the Yellow River Economic Belt.