Online tool helps residents in Shaanxi find jobs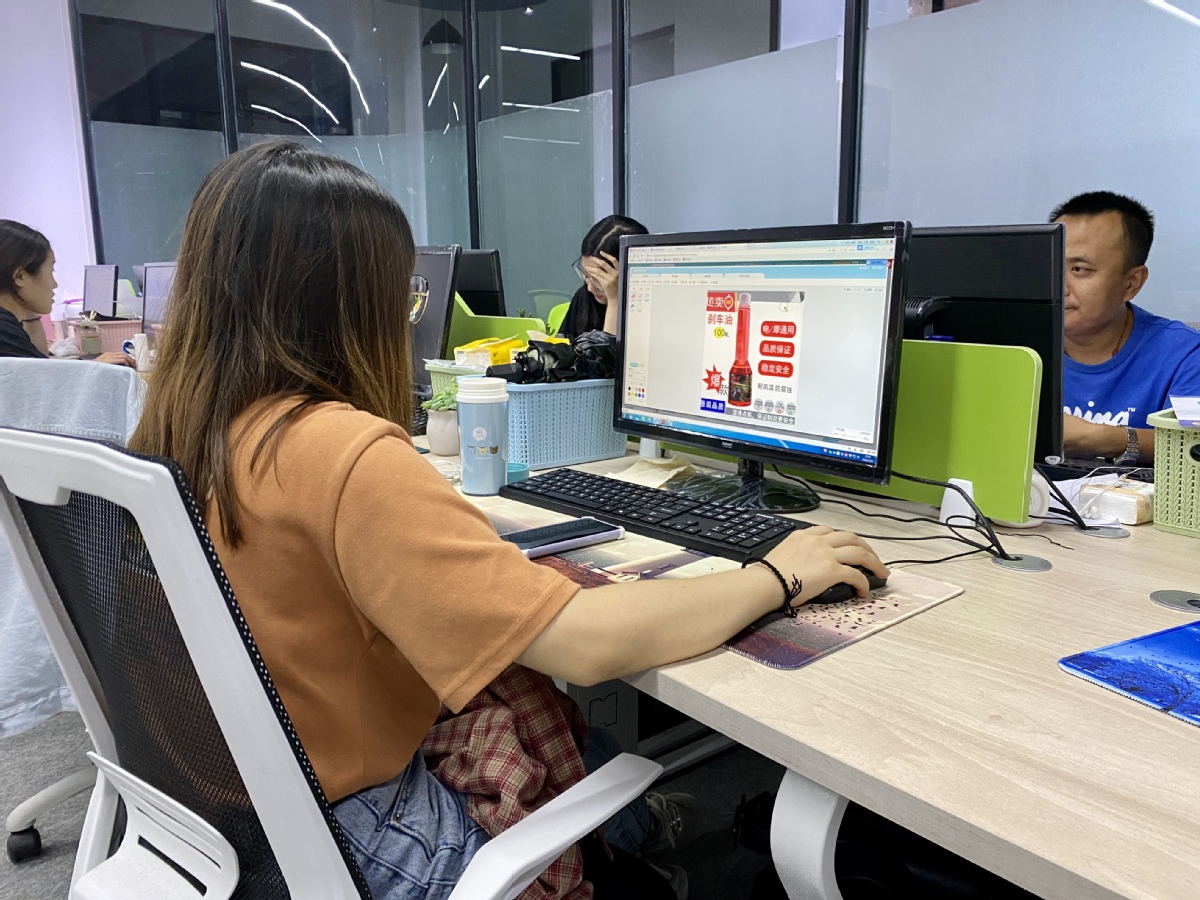 A worker at the Ankang Poverty Alleviation Space designs a poster for a local product to help boost its sales via e-commerce platforms, on July 23, 2020. [Xin Wen/chinadaily.com.cn]
Ankang, Shaanxi province, is applying big data technology to boost the employment of local residents and further promote economic development of the region.
Located in the mountainous Qinling-Bashan region, the city of Ankang once had 10 poor counties and districts, four of which were severely impoverished. All have now been lifted out of poverty.
An online platform, the Ankang Poverty Alleviation Space, has greatly accelerated the process. Since starting up in May 2018, the platform has helped about 21,000 people from poor families find jobs.
"For a long time, residents have focused on agricultural production," said Kong Lingqi, office director of the platform. "The problem was that the farmers produced a great variety of things, but overall production was small. That's one reason the area had difficulty rising from poverty."
The local government is now making an effort to expand people's income sources beyond farming.
Xu Xiaobing, an e-commerce platform manager for Ankang Poverty Alleviation Space, said local authorities brought investors and high technology from Shenzhen, Guangdong province, in recent years to set up the online targeted job-seeking platform for those who needed it.
Information about workers and companies will be collected through an information sharing system on a regular basis, to match employers to workers and help the workers achieve a better life in the future, she said.
Some work spaces have been shown on the platform, so that job seekers would have a sense of their future working environment, said Xu.
The space also works to promote sales for residents. As of June, it has helped sell agricultural products valued at 240 million yuan ($34 million).