ESCAP celebrates UN 2022 Chinese Language Day
People's Daily
1650451616000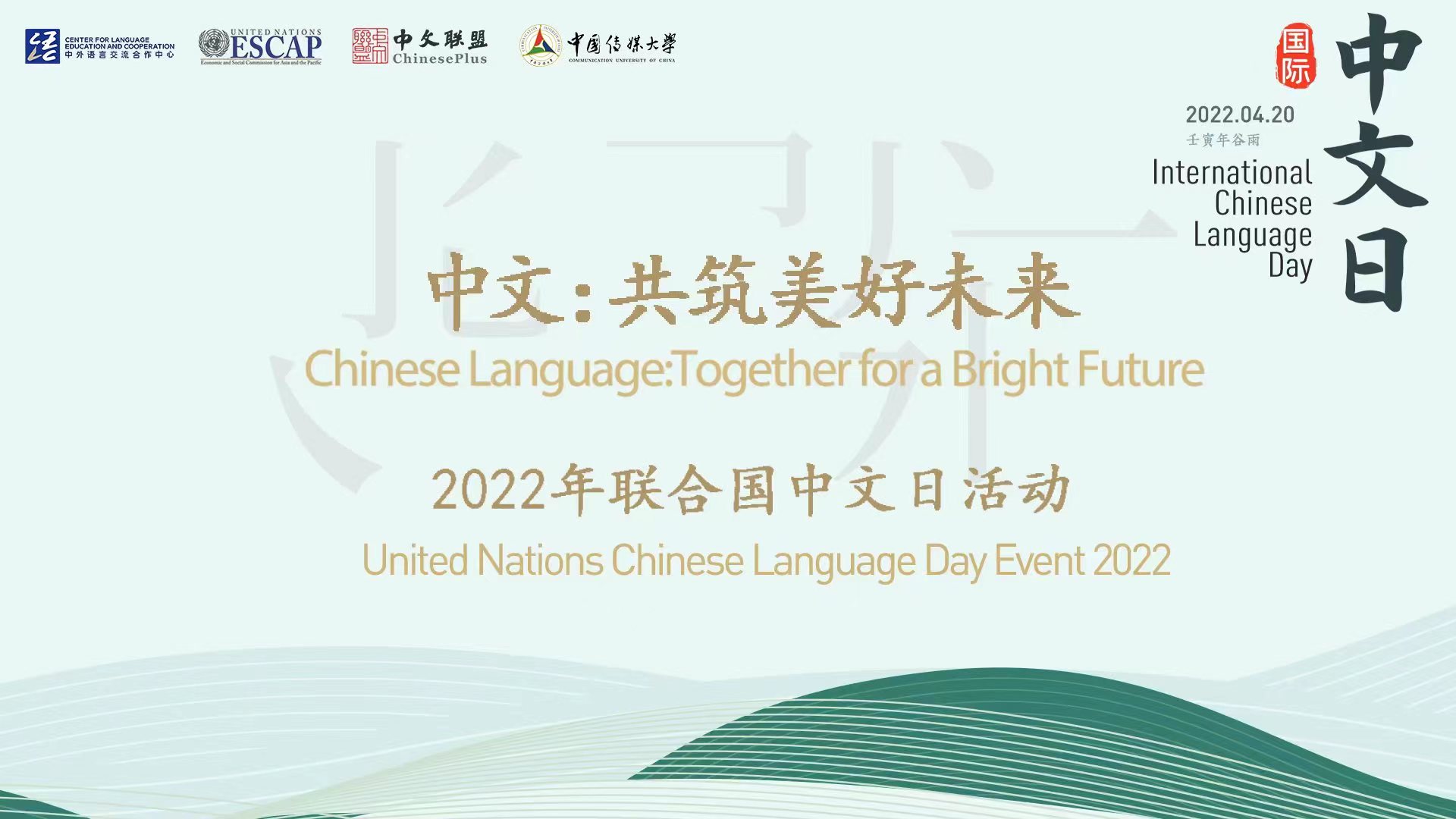 April 20 marks the 13th International Chinese Language Day, and a series of celebrations, themed Together for a Bright Future, were successfully held by the Communication University of China (CUC), the Center for Language Education and Cooperation (CLEC)-Bangkok and the United Nations Economic and Social Commission for Asia and the Pacific (UNESCAP).
Officials from the organizations and CUC attended the event and delivered speeches, in which Chinese and foreign cooperation was praised to have contributed to the vigorous and fruitful development of Chinese language education around the world, and the Chinese language was hailed to have built a cultural and friendship bridge that promoted the exchange of cooperation between China and the world, as well as the global peace and development.
During the celebration, experts and scholars vividly interpreted the beauty of Chinese culture from three aspects: Chinese character, Chinese painting, and traditional Chinese medicine.
Professor Yue Qi from Communication University of China elaborated on the concept of "If Chinese characters could speak", and proposed that more Chinese stories could be discovered, spread, heard and understood through Chinese characters. Director Liu Hongyan from the China Media Group also presented a documentary featuring Chinese characters. Professor Yang Lei from Capital Normal University and Zhang Liang from the Gugong Institute discussed Chinese poetry and painting, while Dai Jingang from the China Academy of Chinese Medical Sciences and Dong Ling from Beijing University of Chinese Medicine led the audience to experience the charm of traditional Chinese medicine and the wisdom of health preservation.
The Chinese Day event aims to express support for international Chinese education, and to reveal the charm of Chinese language and Chinese culture, while enhancing the cooperation between the Chinese and foreign education partners and to enhance the mutual understanding between people from different countries, to eventually build a bright future together.