New Zealand Tourists Visiting Shaanxi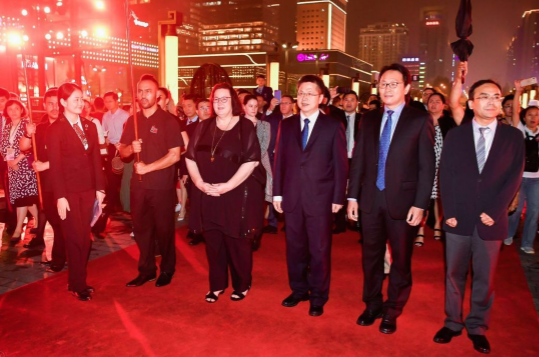 Photo: China Daily
In the afternoon of Sept 10, the "CNZY2019-Tang Style Grand Welcome Ceremony for New Zealand Visitors" hosted by the Ministry of Culture and Tourism of the People's Republic of China and organized by Department of Culture and Tourism of Shaanxi Province, was held in Xi'an, Shaanxi. Mr. Fang Guanghua, the vice governor of Shaanxi province met with Clare Fearnley, New Zealand Ambassador to China and her delegation, and attended the "Cultural Shaanxi" travel promotion conference and the Tang-Style Grand Welcome Ceremony with the ambassador together.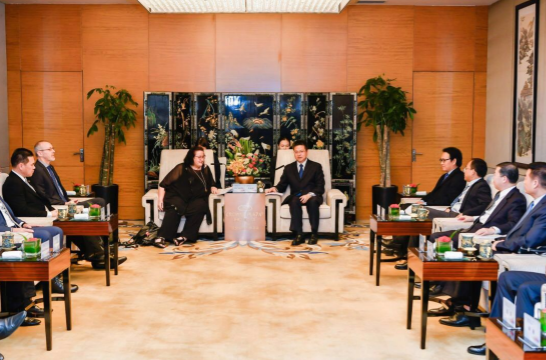 Photo: China Daily
During this meet, Fang Guanghua gave a warm welcome to visitors from New Zealand, he said, "As the starting point of Silk Road and a significant link of 'Belt & Road' initiative, Shaanxi is striving to develop economy in an all-round way as well as build up a new and comprehensive opening-up platform. Shaanxi is also expecting to strengthen communication and exchange in areas as culture and tourism, and deepen the cooperation in hotel management, scenic spots development and talent cultivation."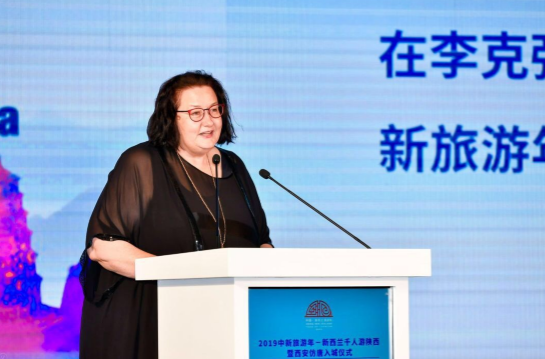 Photo: China Daily
Clare Fearnley showed her gratitude towards the series of welcoming events and stressed that New Zealand is looking forward to developing cooperation in multi-fields with Shaanxi, aiming to attract more Shaanxi tourists, thereby promoting the development of bilateral relation.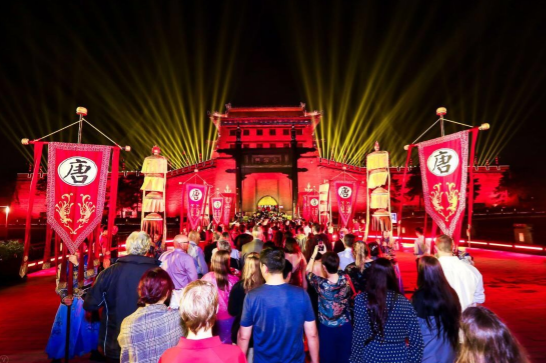 Photo: China Daily
In the evening, New Zealand visitors enjoyed the Tang Style Grand Welcome Ceremony at the South Gate of Xi'an and watched the Tang culture show "Dreaming Chang'an, Tang Style Welcome" to experience the charm of blending history and modern as well as tradition and fashion of this ancient cultural city - Xi'an. In addition, the airport welcome ceremony and discussing meeting of traveling salesman from New Zealand were also organized during the visit, which lays a solid foundation for the both sides to strengthen the cooperation and communication in culture and tourism and is of great significance in promoting inbound tourism of China.