Hainan to ease visa-free policy
People's Daily
1562163414000
China's Hainan province will ease its visa-waiver policy to lure more tourists and talent, the Chinese Ministry of Public Security (MPS) said on Wednesday.
"The policy this time focuses on the development of high-tech industries, tourism and the modern service industry in Hainan," Qu Yunhai, deputy director of the national immigration administration, said.
The MPS will expand the scope of visa-free entry for foreigners, and foreigners can enter Hainan without visas for trade, visits, family visits, medical care, exhibitions and sports competitions, Qu said. The MPS will create conditions to gradually realize the duration of stays for visa-free entry personnel for more than 30 days and will assess and adjust the list of visa-free countries in a timely manner considering the needs of Hainan's foreign exchange and tourism market.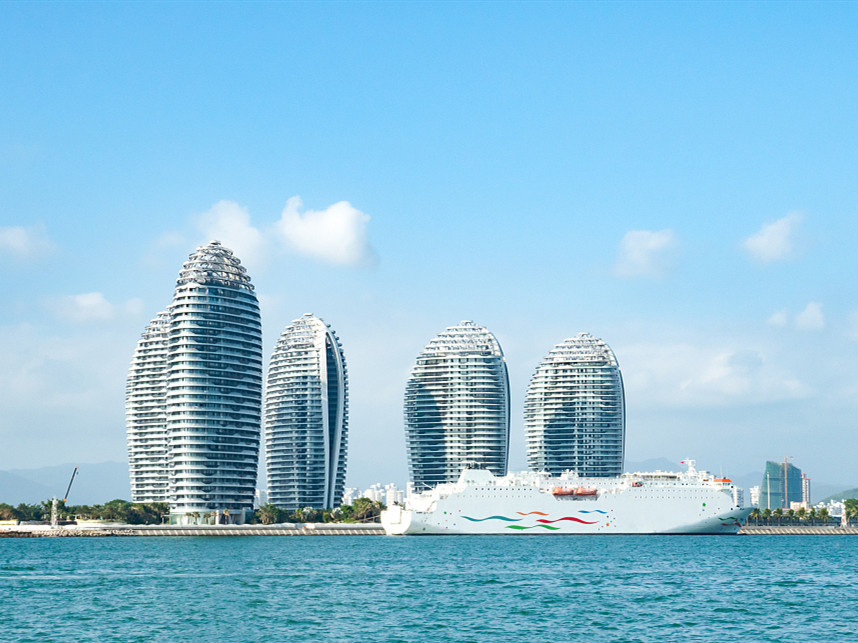 (Photo: VCG)
Foreign technical and skilled personnel employed in Hainan may be granted work residence permits consistent with the terms of their work contracts, according to the MPS.
The MPS will implement more convenient high-end tourism entry and exit services, including the implementation of the 15-day entry visa-free policy for foreign tour groups on cruise ships to simplify the entry and exit (port) procedures for Hainan-Hong Kong-Macao.
The MPS has also launched a series of convenient measures for foreigners to drive in Hainan, including relaxing the conditions for applying for a temporary driving permit, extending the period of use of temporary driving permits, and providing convenient traffic management services, said Wang Qiang, deputy head of the traffic management bureau of the MPS.
Qu said that the above policies formulated by the Ministry of Public Security and the national immigration administration are another batch of innovative measures to support the comprehensive deepening of reform and opening-up in Hainan, following the current visa-free policy for inbound tourists from 59 countries last year.
In order to adapt to the new situation and meet the new needs, the ministry will continue to introduce new policies to facilitate entry and exit for immigrants, Qu added.