Bay Area boasts 33 companies in Hurun's unicorn index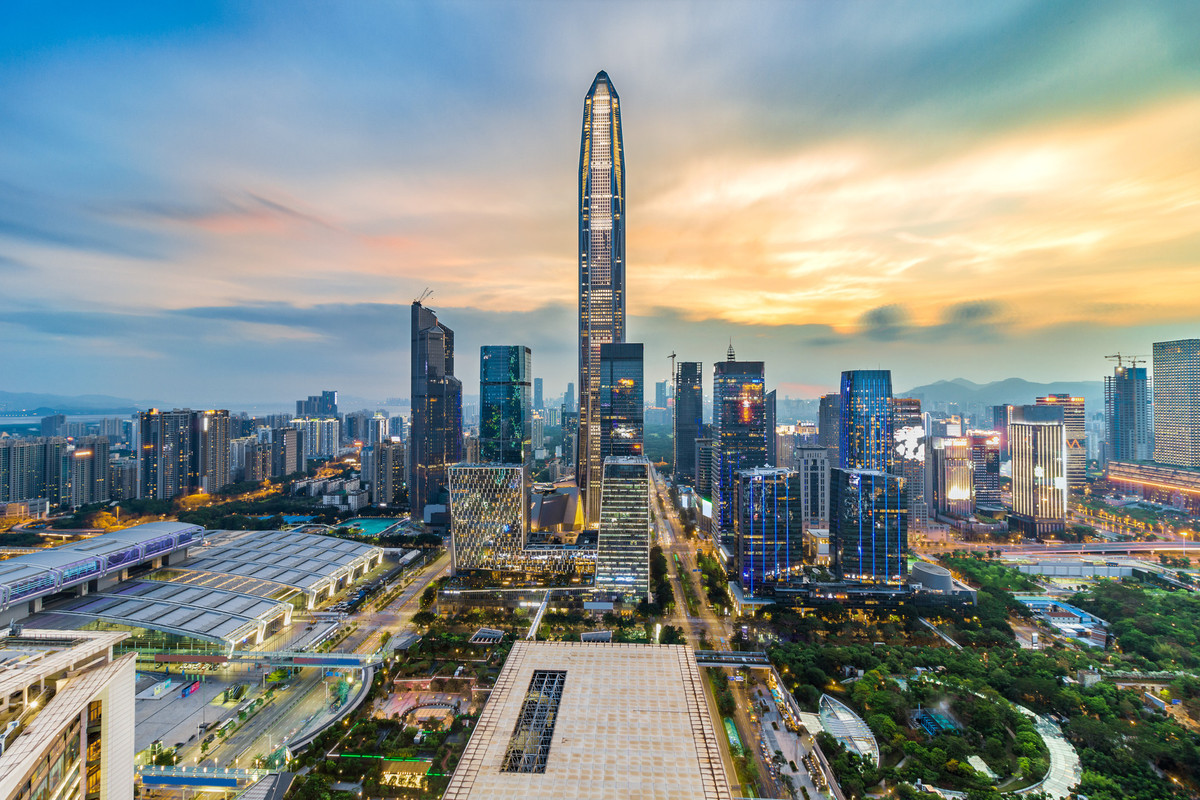 Skyscrapers border the lush green landscaping in Shenzhen's central business district. (Photo: IC)
The Guangdong-Hong Kong-Macao Greater Bay Area has 33 companies in the Hurun Greater China Unicorn Index, a rank of the billion-dollar startup companies in the country, in the third quarter.
The index report, released recently in Guangzhou, the capital of Guangdong province, by Hurun Research Institute, reportedly the world's largest rich list provider, said China has 218 unicorn businesses in total in the third quarter.
China's Ant Financial topped the index list with a valuation of one trillion yuan ($142.1 billion), followed by ByteDance and Didi Chuxing.
It was the eighth time that Hurun Research Institute, in association with Shimao Haixia, a real estate developer, released such a unicorn index in the Greater China area.
According to the index, Beijing is where most of the unicorns in China are based, with a total of 87 unicorn companies.
In the Greater Bay Area, Shenzhen has 19 unicorn companies, followed by Guangzhou with nine and Hong Kong with five, according to the index.
"We are delighted to see that a growing number of companies have been included in the unicorn companies, representing the most dynamic business areas in China," said Rupert Hoogewerf, chairman and chief researcher of Hurun Report.