On-demand delivery orders exceed 300 billion in 2021: white paper
People's Daily app
1654486107000
The number of delivery orders in China's on-demand retail sector exceeded 30 billion in 2021 and is expected to reach more than 40 billion in 2022, with a user base reaching more than 500 million and expected to surpass 750 million in 2022, according to a white paper.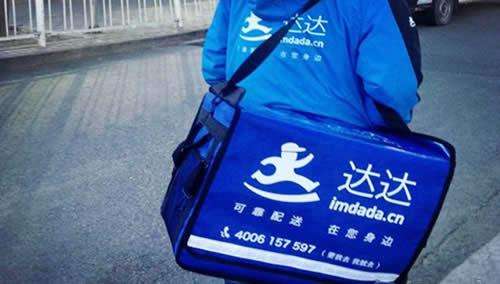 The white paper on the fulfillment services of China's on-demand retail sector was released by China's Dada Group and LOG Research.
"The market scale of on-demand retail is expanding, covering all groups of users, wider geographical areas, all categories of commodities, and a full range of consumer demands and consumption scenarios," said Pan Yonggang, director of LOG Research. With the on-demand retail sector embracing a new era, supermarkets, shopping malls, fresh food markets, pharmacies and convenience stores have found emerging demand for on-demand delivery service.
The white paper also points out that the fulfillment of retail orders goes beyond delivery, also including warehouse management, order fulfillment and packaging, so that a complete chain connecting all sectors should be built to better enhance the development of on-demand retail including building a closer link with traditional e-commerce and retail as well as expanding the number of locations for storage.
"Quality of fulfillment is an element often ignored by many, yet essential in the development of on-demand retail. It's the level of fulfillment that determines how strong the growth of on-demand retail can be, said Jun Yang, Co-Founder and CTO of Dada Group.