Kenya hosts forum on China-Africa energy cooperation
NAIROBI, Dec. 13 (Xinhua) -- Kenya on Friday held a forum to discuss China-Africa cooperation in the energy sector under the Belt and Road Initiative (BRI).

The forum, the first of its kind, was organized by Nairobi-based Pan-African think-tank Africa Policy Institute (API) in partnership with China National Petroleum Corporation Economic and Technological Research Institute (CNPC ETRI), the research arm of China's biggest oil company.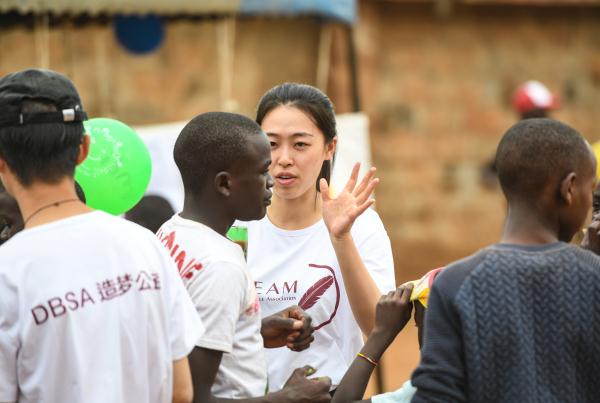 Photo: Xinhua
Attending by Chinese and African diplomats, policymakers, industry executives and scholars, the forum discussed opportunities in Africa's energy market that can be harnessed to propel the continent's growth.
Wu Peng, Chinese Ambassador to Kenya, said that Beijing is committed to the development of Africa's energy sector in line with the objectives of the BRI.
"Energy cooperation features prominently in the win-win cooperation between China and Africa. Chinese companies are actively involved in Africa's energy market; from wind farms to solar energy projects," said Wu.
He said that China has supported development of oil and gas infrastructure in many African countries alongside importing the commodity through competitive bidding to promote the continent's development.
The day-long China-Africa energy cooperation forum discussed innovative ways to harness capital, skills and technology in order to expand access to cleaner forms of energy to African households and manufacturing entities.
Peter Kagwanja, chief executive officer of API, said there was an urgency to promote Sino-Africa dialogue on enhancing cooperation in the energy sector in the context of the Belt and Road Initiative.
"Africa needs China to help bridge energy access gap in a continent where less than 50 percent of the population is connected to national grid," said Kagwanja.
He said the Nairobi forum presented an opportunity to forge durable partnerships that can stimulate investments, transfer of knowledge, skills and technology required to promote access to renewable energy in Africa.
Qian Xingkun, senior vice president of the CNPC ETRI, said that Chinese firms have since 1990s participated in development of oil and gas industries in African countries like Niger and South Sudan.
"Cooperation in oil and gas will boost industrialization in Africa," said Qian, adding that Chinese firms are keen to provide state-of-the-art technology and knowledge to make African countries exploit their energy resources sustainably.
CNPC ETRI on Thursday signed a memorandum of understanding with the API to enhance cooperation in research and policy dialogue aimed at spotlighting investment opportunities in Africa's energy sector.
Qian said that regular exchanges between Chinese and African policymakers, industry executives and researchers are necessary to boost sustainable development of energy resources.
According to a report by a non-governmental international organization Global Energy Interconnection Development and Cooperation Organization, investments in the energy sector in BRI markets are expected to reach 27 trillion U.S. dollars by 2050.