Chinese travel agents discuss with Sri Lanka's tourism bureau to boost tourism
COLOMBO, July 2 (Xinhua) -- A group of 30 travel agents from China have pledged their support to promote Sri Lanka as a leading travel destination in the world and encourage more Chinese tourists to visit the country this year, local media reported on Tuesday.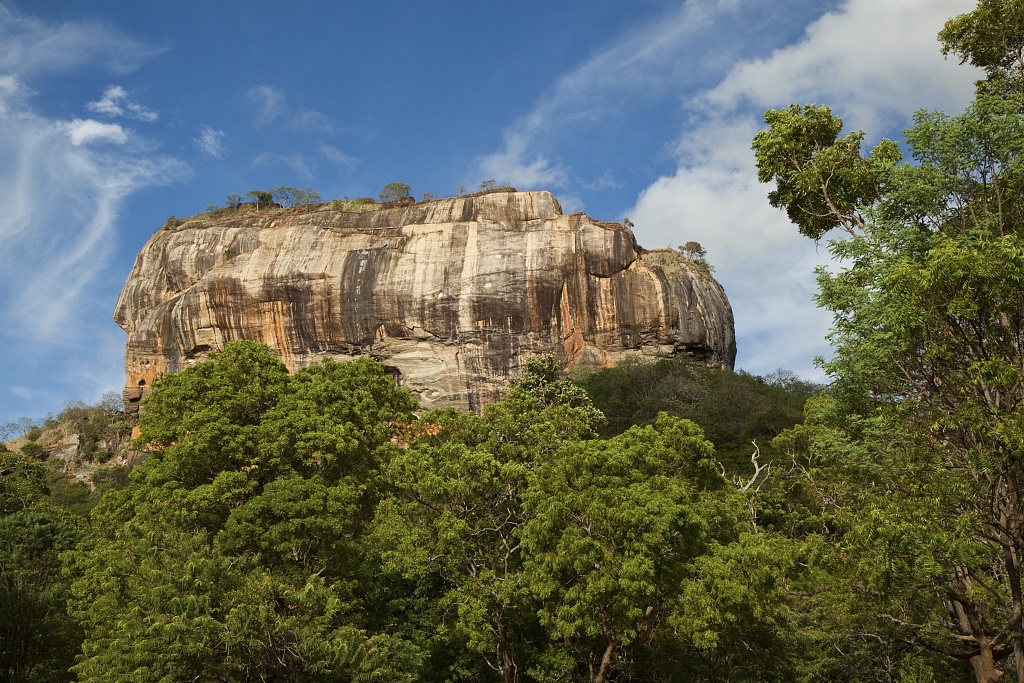 Sigiriya, or Lion's rock, in Sri Lanka. (Photo: VCG)
In a discussion with the Sri Lanka Tourism Promotion Bureau (SLTPB), the Chinese travel agents who are on a tour here expressed positive feedback on Sri Lanka and were impressed by its culture, beauty and world-renowned hospitality.
Several topics were discussed including to increase charter flights between Sri Lanka and China and more promotional activities.
Sri Lanka's Minister of Tourism Development, Wildlife and Christian Religious Affairs John Amaratunga said recently that the government aims to welcome more Chinese tourists to visit Sri Lanka this year as Sri Lanka was an advantageous destination for Chinese tourists in terms of cost, food and culture.
The minister said there were Mandarin-speaking tour guides and staff in all hotels and tourist sites across the country for the benefit of Chinese tourists and more Chinese tour guides would also be invited to promote Sri Lanka.
So far this year Sri Lanka has received over 55,000 Chinese tourists and China is the third leading market for Sri Lanka tourism.