NW China province trains talents in renewable energy for Algeria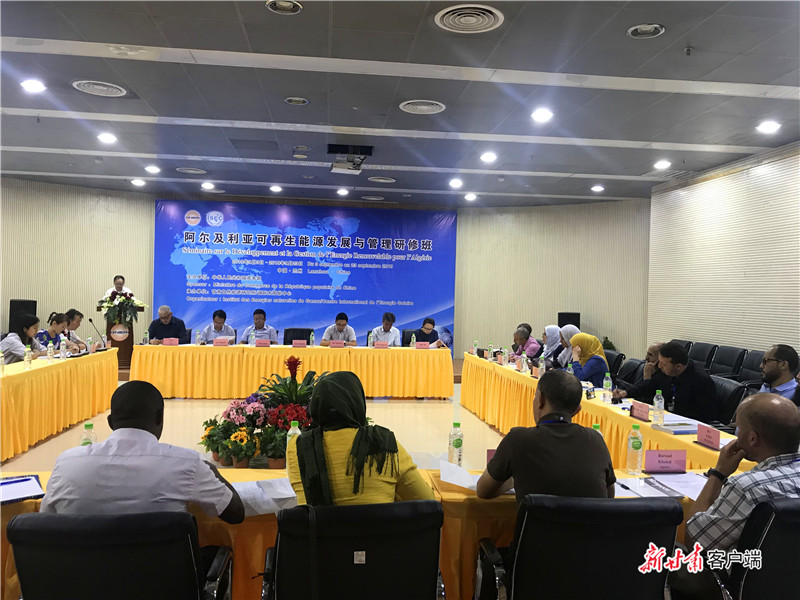 Photo: newgansu.com
LANZHOU, Sept. 3 (Xinhua) -- Northwest China's Gansu Province held a seminar on the development and management of renewable energy for Algerian government officials in its capital city of Lanzhou Tuesday.
A total of 20 government officials from the departments of energy and environment of Algeria attended the 21-day seminar, which is hosted by the Ministry of Commerce.
"We hope to learn leading technologies and management knowledge in renewable energy in the province," said Lyes Arbia, an official with the department of energy of Algeria, adding that Algeria has been strengthening international cooperation in reducing carbon dioxide emissions and addressing climate change.
Using the industrial and technological advantages of solar power, wind power and other renewable energies in the province, the Chinese government views the seminar as an important move in the development and international cooperation in renewable energy among the countries along the Belt and Road (B&R) Initiative, said Zhou Jianping, head of the provincial natural energy research institute.
"The institute has trained more than 1,900 technicians and government officials from over 130 countries since the 1990s," Zhou said.
The B&R Energy Partnership was established in Beijing in April, which has 30 member countries including China and Algeria.