Ethiopian PM Abiy Ahmed officially welcomed by PM Netanyahu in Israel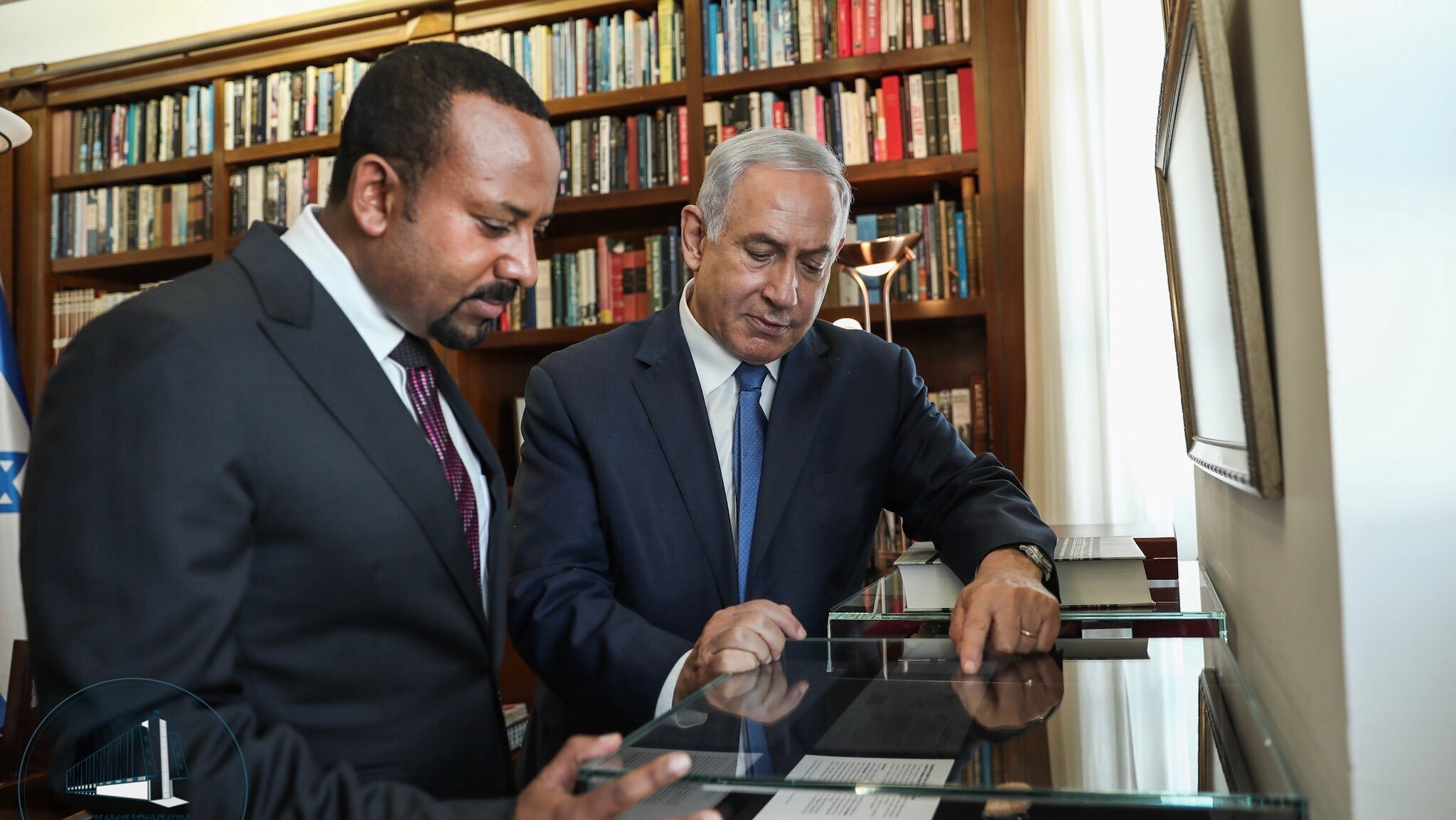 PM Netanyahu and Ethiopian PM Abiy Ahmed (Photo: CGTN)
Prime Minister Benjamin Netanyahu officially welcomed Ethiopian Prime Minister Abiy Ahmed for his official visit to Israel with a guard of honor at the Prime Minister's Office in Jerusalem on Sunday afternoon.
The Prime Minister was to meet his counterpart Benjamin Netanyahu to hold talks to bolster existing bilateral relations.
Earlier today, the Prime Minister and his delegation visited the world Holocaust Remembrance Center, Yad Vashem.
The delegation was accompanied by diplomats and other staff members of the Embassy of Ethiopia to the State of Israel.
According to the Embassy, the Prime Minister and his delegation visited the Holocaust History museum and the Remembrance Hall.
According to a statement by the Israeli Foreign Ministry, Ethiopia and Israel have a close and friendly relationship and during this visit, the two sides will discuss strengthening bilateral cooperation in the fields of security, agriculture and technology, with special emphasis on cyber.
The Ethiopian Prime Minister is also expected to meet with President Reuven Rivlin and tour the National Cyber Directorate in the course of his visit.