Excavation complete for Shangge village tunnel of Yinchuan-Xi'an high-speed railway
People's Daily online
1597139344000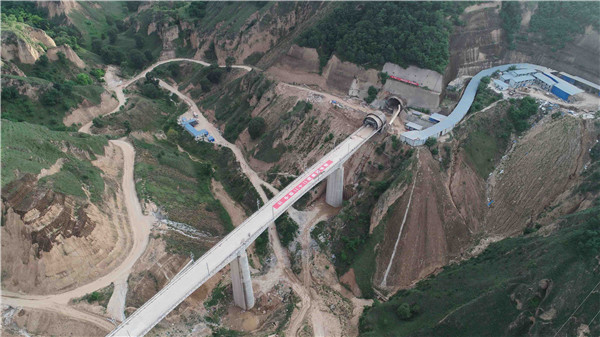 An aerial photo shows the entrance of the Shangge village tunnel. (Photo/cyol.com)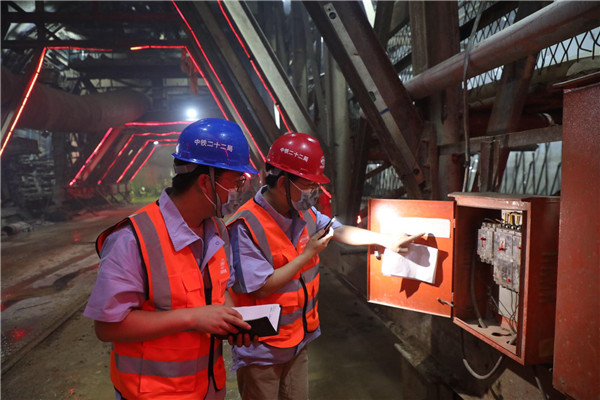 Technicians conduct a safety check the Shangge village tunnel. (Photo/cyol.com)
The Shangge village tunnel, the last section of the Yinchuan-Xi'an high-speed railway, was excavated on June 27, marking the completion of the main part of the railway.
However, the construction team overcame the world-level geological challenges, finding creative ways to continue construction of the tunnel.
The 618 km high-speed railway, with a design speed of 250 km per hour, is expected to begin service by the end of this year.
The high-speed railway will reduce travel time between Yinchuan in northwest China's Ningxia Hui Autonomous Region and Xi'an in northwest China's Shaanxi province to around three hours from the current 14 hours.