BRICS states voice support for China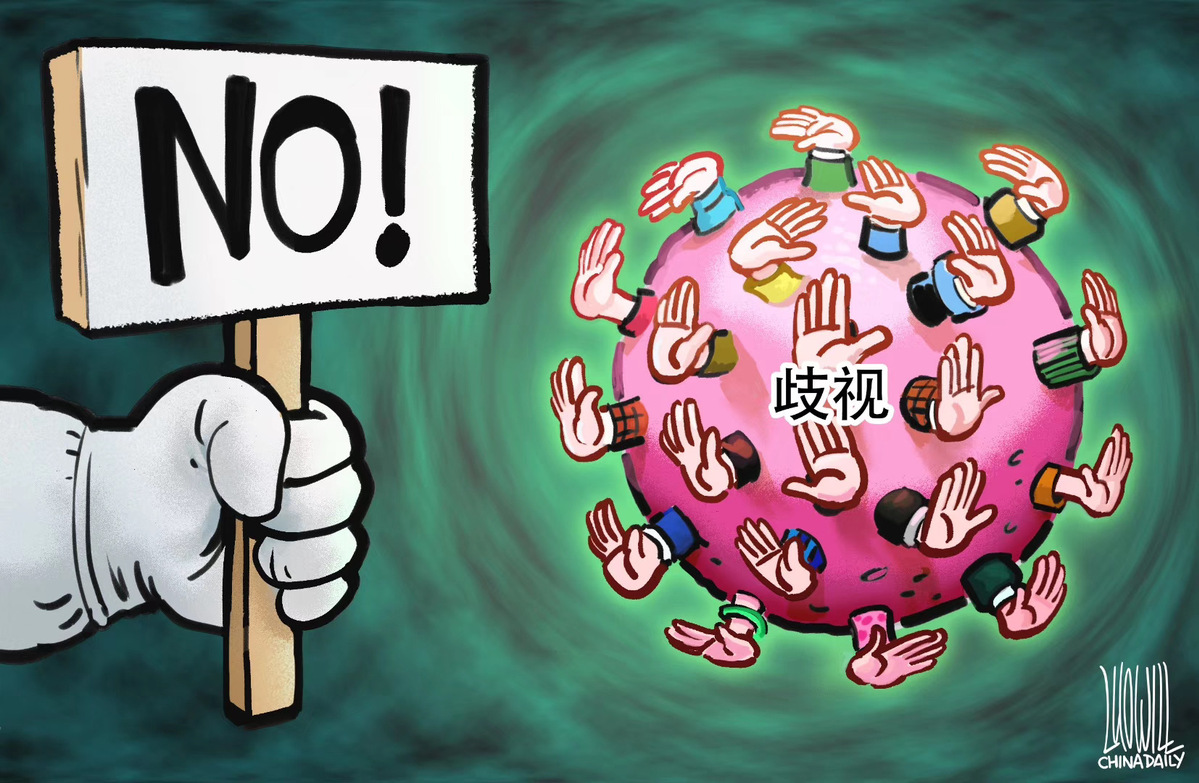 (Photo: China Daily)

The BRICS countries-Brazil, Russia, India, China and South Africa-have called on other nations to avoid any form of discrimination in their responses to the outbreak of novel coronavirus pneumonia.
The grouping, in urging countries to avoid policy overreactions in relation to the virus, also expressed solid support for China's fight against the epidemic.
Russia, as the rotating chair of the regional body, said in a statement on Tuesday said that the BRICS members support the all-out efforts made by the Chinese government in battling the epidemic, and stand ready to work closely with China in this fight.
The BRICS countries called on the international community to strengthen cooperation under the framework of the World Health Organization, or WHO, and make coordinated efforts to respond to the outbreak in order to uphold global and regional public health security.
It also said that the BRICS countries should stay committed to bringing the epidemic under control as soon as possible through concerted efforts in the spirit of responsibility, solidarity and cooperation. They also support efforts for greater cooperation in scientific research into contagious diseases that pose a threat to public health, the statement added.
Foreign Ministry spokesman Geng Shuang said on Wednesday in an online news conference that China highly appreciates the BRICS chair's statement.
Geng said that the statement has sent out "active, positive and constructive voices at such a crucial moment" to support the country's fight against the virus.
"This demonstrates the spirit of the BRICS counties in helping each other to overcome the challenges, and also reflects the support of the international community for China's efforts to combat the epidemic," Geng said.
Also on Tuesday, the New Development Bank, a multilateral financial institution established by the BRICS states, said that it stands ready to provide its full support for China's efforts to contain the epidemic. This support includes emergency financing, and the bank is in consultations with the Chinese government concerning specific actions.
More world leaders have expressed their sympathies and support for China's fight against the novel coronavirus outbreak.
Indonesian President Joko Widodo spoke to President Xi Jinping by phone on Tuesday. He said that Indonesia would stand firmly by the Chinese people as a sincere partner and work with China to triumph soon over the epidemic.
In a telephone conversation with Xi on Tuesday, Qatari Amir Sheikh Tamim Bin Hamad Al Thani appreciated China's forceful response to the epidemic, and said that Qatar will strictly follow WHO's recommendations.
Other world leaders-including Indian Prime Minister Narendra Modi, British Prime Minister Boris Johnson, Portuguese President Marcelo Rebelo de Sousa, Greek President Prokopis Pavlopoulos and Turkish President Recep Tayyip Erdogan-have also voiced their support for the Chinese government and the people in containing the outbreak.