Oman aims to be a global logistics hub, says ASYAD CEO
The World Bank's Doing Business 2020 report ranks the Sultanate of Oman at 68, 10 positions up compared to last year. And the country ranks the first in the region in terms of trading across borders, offering the fastest clearance time in the Gulf Cooperation Council (GCC).
The unique location, political stability, as well as fast-growing trade relations are the advantages of the Sultanate of Oman, according to Abdulrahman Salim Al Hatmi, CEO of ASYAD Group -- the leading logistics group in Oman, who is bullish on the country being a global logistics hub in the future.
ASYAD is Oman's logistics provider. It is the centerpiece of Oman's ambition to reclaim its 2,000-year-old regional trade leadership and establish the country as one of the world's top 10 logistics hubs by 2040.
"Our missions are quite huge. We want ourselves to expand beyond Oman. We want to become a regional and global player," the CEO said.
Given that there are so many countries and regions that want to be the hub-connected regions, the CEO detailed Oman's advantages.
"We are in the East-West shipping routes. Our location is fantastic, from the efficiency point of view, from a handling point of view as well," he said, adding that ASYAD's Salalah Port is one of the world's largest trans-shipment ports, capable of handling over five million TEUs (twenty-foot equivalent units) per year.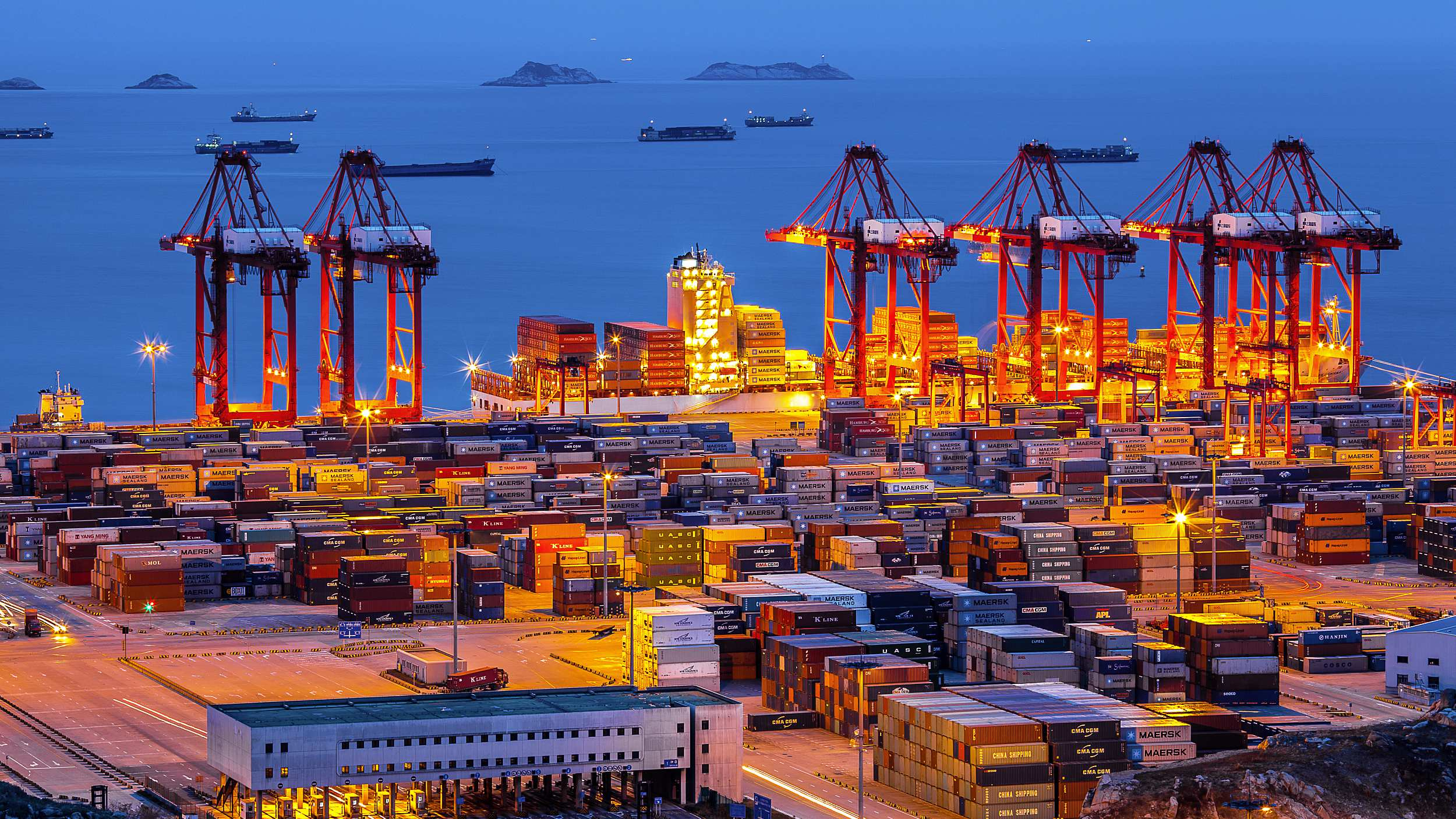 ASYAD is Oman's new integrated logistics provider. (Photo: VCG)
Political stability also deserves to be highlighted, from the CEO's perspective. He identified the country as Switzerland of all the Middle East. "Oman has a fantastic reputation in terms of political stability. We are friends of everybody around us and everywhere. So people trust us, and we are reliable."
Meanwhile, the CEO also noted Oman's trade efficiency, saying "particularly in our borders ports and airports, now [we are on] the top five countries in the world."
Based on his words, the overall rate of goods inspection in Oman's pre-clearance system is 2.5 percent compared to an average of three percent across the EU. "So you see where we are in terms of competitiveness," he said.
Oman eyes more cooperation with China
"Now we want to strengthen partnerships with our major partners in China and other parts of the world," the CEO told CGTN.
Data show that Chinese companies have invested 50 million U.S. dollars in Oman over the past decade. The latest step was China's State Grid buying a 49-percent stake in Oman Electricity.
The CEO eyes Chinese investments in Oman's ports and free zones as fast-growing. "We see a lot of growth of appetite from our shine Chinese friends and colleagues, not only for the Oman domestic market but also for the upper Gulf, East African and Indian market, which is quite significant," he elaborated.
He highlighted Oman's role in the Belt and Road Initiative (BRI). "We are at the heart of the Belt and Road Initiative. And actually, we are a strong player. We have been part of the initiative in terms of a lot of projects, like ports, shipping and also joint investments."
Looking ahead, the CEO is ambitious about a more diversified investment portfolio. "In terms of volumes, we talk about billions of dollars of investments outside of Oman in the next five years. That's quite significant."