Scientific, technological innovation key to development of Yang Ling
On September 17, Shaanxi Province held its eleventh press conference on "striving to catch up with and surpass the celebration of the 70th anniversary of the founding of New China".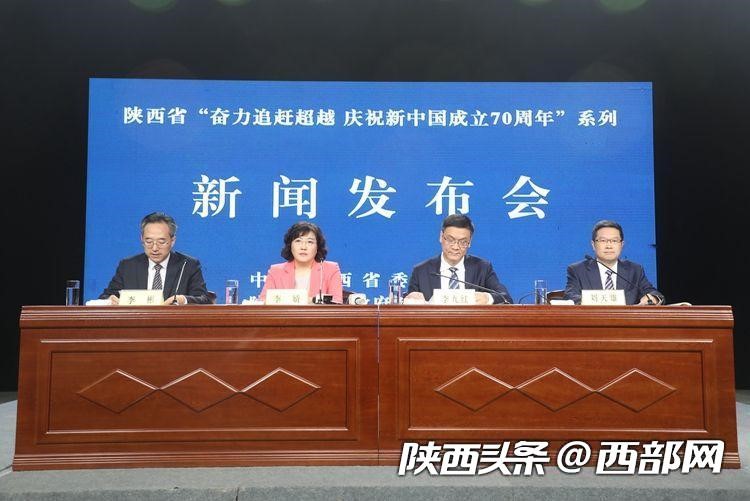 (Photos: CNWest)
Li Jing, Secretary of the Party and Labor Committee of Yangling Demonstration Area, said: "Over the past 20 years, Yangling people have explored a pioneering road to promote agricultural modernization through scientific and technological innovation and reform and opening up. Today, Yangling has become a new agricultural city with considerable influence at home and abroad."
"Since the establishment of the Yangling Demonstration Zone, 411 scientific and technological awards have been awarded, 677 new varieties of animals and plants have been approved, more than 5,000 new scientific and technological achievements and patent declarations have been added in the past five years, and the number of invention patents owned by tens of thousands of people ranks first in the province. The brand value of Yangling Agricultural Science and Technology reached 81.86 billion, ranking first in the national regional agricultural brand list," She said.

According to the report, Yang Ling used to be a town with only 84,000 residents, and its economic base was very weak. In 2018, Yang Ling achieved a GDP of 15.55 billion yuan, fixed assets investment of 12.09 billion yuan, total fiscal revenue of 2.33 billion yuan and disposable income of rural residents of 12,29 yuan per capita, it is a huge achievement.

In the future, Yang Ling will seize the new opportunity of building the SCO agricultural technology exchanges and training demonstration base, vigorously develop the "Three Economies" and build the "One Belt and One Road" international agricultural cooperation center.