BCG CEO: China is leading in digitizing Asia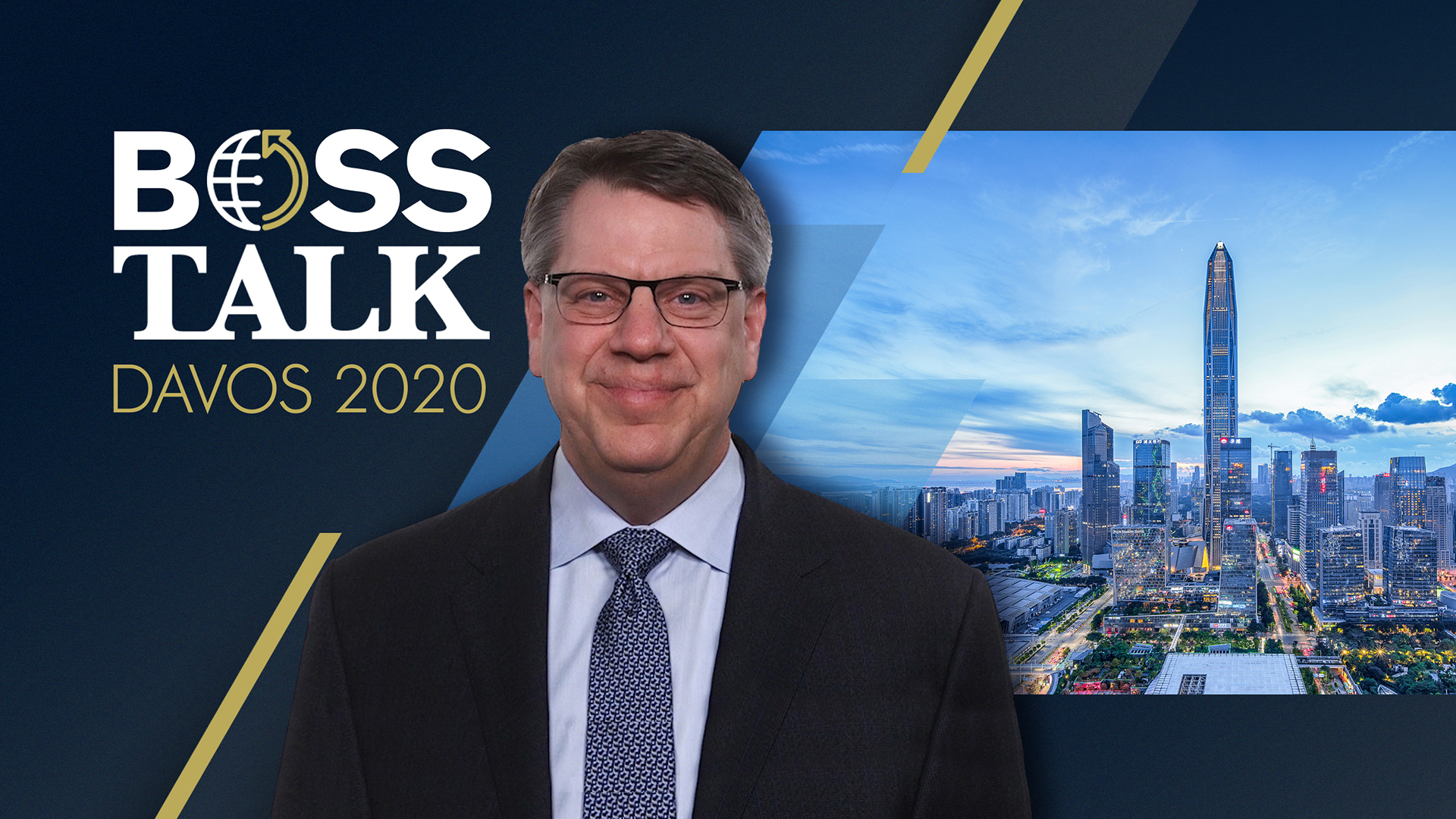 (Photo: CGTN)
Boston Consulting Group (BCG), one of the global consulting leaders, has regarded China as having a leading role in digitizing Asia. The company is committed to providing digital solutions and consulting services for clients through diversified ways of innovation. CGTN interviewed Rich Lesser, CEO of BCG.
Concerted efforts for carbon neutrality
Tackling climate change has been a vital topic during the Davos summit. One thing that arouses some industry insiders' worries is how small companies will be able to tackle that task when multinational CEOs come up with very concrete commitments and strategies to achieve carbon neutrality.
Lesser echoed these worries stressing that there's a real challenge also for the largest companies, particularly in some very difficult sectors. The hurdle includes figuring out how can they make affordable commitments that are also possible to achieve.
When it comes to small companies with less capital to invest that's another issue. The solution that Lesser proposed is to get the governments of the world to work together as well, like building a productive business-government dialogue. "I know that's not easy. And I understand that we're not there right now. But if we're going to make progress on this, governments need to take on a range of issues that will help not just the leading companies, but encourage and sometimes even compel all companies to make progress."
Geopolitical tensions come down, uncertainties remain
Last year's Davos, Lesser said, the biggest risk was geopolitical tensions, while this year, in the short term, it comes down to the China-U.S. phase one trade deal. "Even if it's not a perfect deal, at least it's a clear decision that can be implemented in."
"First, the political tensions remain quite deep, sometimes the language is just so much harsher than it was. It will take really tough things particular on topics like technology to work through. If you're a company that wants to serve customers around the world and you're trying to figure out what technology platforms to invest in, how your global supply chains work, these topics are very hard."
The second aspect he noted is the societal challenge, as the rapid technology change in digitalization and AI leaders and companies are navigating through much more uncertainty than they did in the past. "When we talk about winning the twenties, we say navigating that uncertainty and building companies that can compete on learning faster than others in their industry." This means companies can really leverage technology, not just have good algorithms, but also make technology and people work in a integrated way.
Lesser said there's a need for a higher focus on diversity and recognizing the responsibilities not only to shareholders but to the society as well. It's also important to have strategies that look for synergies.
BCG Asia-Pacific center for digital services in Shenzhen
BCG just officially opened its Asia-Pacific center for digital services in Shenzhen, last December. The center is committed to providing digital solutions and consulting services for clients in China, the Asia Pacific and beyond, leveraging self-owned data analytics and industry-leading instruments, such as digital marketing and customization, end-to-end digital journey, large-scale agile transformation, DAI benchmarking analysis, industry 4.0, digital supply chain, digital and big data platforms.
Lesser said so far it was hard to design the center, as the company is trying to bring all these different capabilities together in digital innovation. "How you transform a company in AI and how you translate that into real genuine outcomes for customers in the way the business operates?"
He regarded China as having a leading role in digitizing Asia. "When we talk about Chinese companies we talk about how well they've done to serve the customer differently around the world."
Optimistic about avoiding splinter in two competing tech ecosystems
There were fierce discussions on China-U.S. relations centering on some theories during the Davos panels. One of the theories is if Chinese tech companies find alternative suppliers, they will probably build up their capabilities, creating two competing tech ecosystems in the world.
Lesser said he's an optimist by nature, and he hopes there are ways to avoid a true splinter. He's worried about two competing tech ecosystems that would cause losses of billion U.S. dollars in many companies.
"The odds of switching are low. The complexity of running two systems managing a global supply chain serving customers that often work in multiple countries will be enormously costly. I think it'll be a drag on global growth, and it will make it a harder place," he said.
Lesser expressed his respect for governments on getting into these very intense negotiations and he still hopes they will come to a positive solution.