Xinjiang attracts more TCM students from Belt and Road countries
URUMQI, May 17 (Xinhua) -- Nagymetzhan Minar, from Kazakhstan, is a sophomore in Xinjiang Medical University. Together with her Chinese classmates, they are learning "Selective Reading of Neijing," an important book that introduces the basic theories of traditional Chinese medicine (TCM).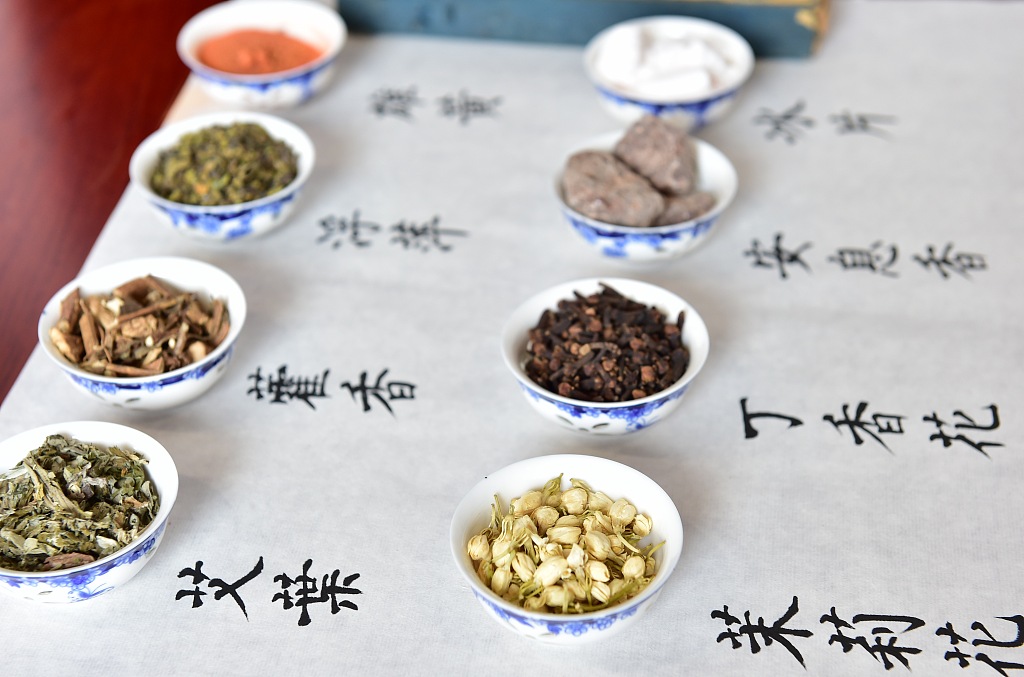 File photo: VCG
Her dream is to open a TCM clinic in Alma-At. "TCM has a long history and people in my country love it," she said. "Many go to TCM clinics for health problems. The first things that come to our mind about TCM are pulse-feeling and acupuncture."
Marjan Qasem, 24, from Afghanistan, has entered her sixth year of study. She also plans to open her own clinic in her home country after graduation.
"I went to a TCM clinic to lose weight when I was studying Chinese and then decided to be a doctor. My father liked TCM while my mother preferred western medicine, so I selected the integrated traditional Chinese medicine and western medicine as my major."
"I have done fire therapy treatment for my dad. He was very nervous and worried about me setting him on fire, but it turned out to be effective and he was quite satisfied," Qasem said.
"The Belt and Road Initiative gives me more confidence about my future, I believe I can have a good career at home," said Kazakhstan student Bolatbek Akerke, who has been learning TCM for six years in Xinjiang and will graduate next year.
In addition to their major, the foreign students have also fallen in love with the Chinese culture and local food.
"Chinese opera, calligraphy and painting are very attractive and Chinese architecture and literature are very unique," Akerke said.
Minar did not go home for two years. Instead, she went to Chengdu, Chongqing, Shanghai and many other Chinese cities and tried many local dishes. "I love hotpot and barbeque, and also local food 'big plate chicken' (a popular chicken stew from Xinjiang)," she said. "I gained 10 kg after coming to Xinjiang."