Observer: Hype of racism against Africans in China against common sense
People's Daily app
1587455890000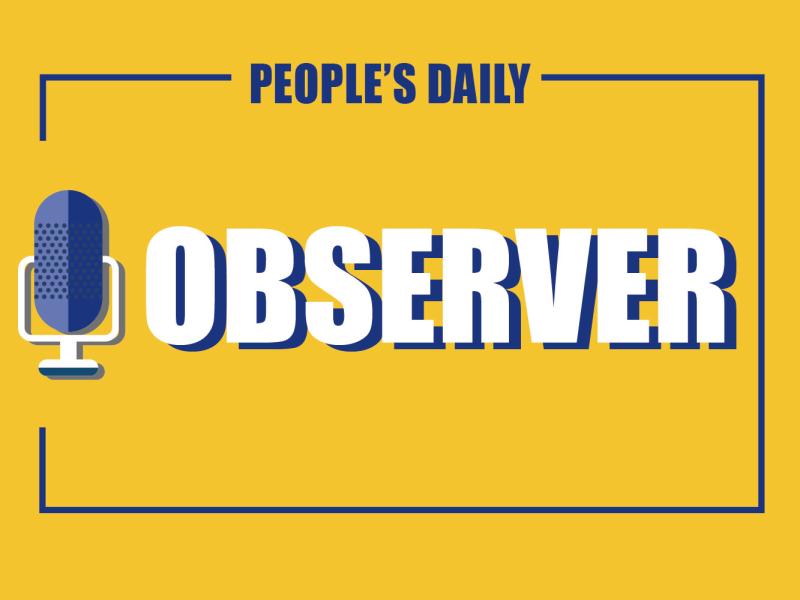 As a Chinese correspondent who worked for three years in South Africa, where apartheid only ended in 1994, I know exactly how people could suffer from racial discrimination. Not only South Africa, the whole African continent is still fresh in its memory on the colonial history, which largely nurtures racism against them.
China also suffered foreign aggression. It was this similar pain that bonded them together, to support in their efforts in fighting against imperialism and colonialism, in seeking economic development and better livelihood. For years, the Chinese has intimately called African people as the African brothers and sisters.
When recent reports from mainly western media hyped up the narrative that Africans are being discriminated against in Guangzhou, capital city of southern China's Guangdong province, my first thought is that this is against common sense.
Pew Research Center's 2019 Global Attitudes survey shows that majorities in sub-Saharan African countries surveyed have a favorable view of China, including 70% who have a favorable opinion in Nigeria. Since 2009, China has remained Africa's biggest trading partner for the last decade. Before the COVID-19 pandemic, millions of people are traveling across the two lands each year. Guangzhou, a commercial hub and a magnet for fortune-seeking people, is also home to one of the largest African communities in Asia. If racial discrimination against Africans is persistent in China, none of the above-mentioned things would have been reality.
Then why this racism narrative is so hyped up among western media at a time when solidarity is mostly needed to cope with the pandemic?
If you dig into these one-sided reports and fragmented video clips which surfaced on overseas social media, especially on Twitter, it's not difficult to notice their hidden political agendas.
Some Africans living in China have offered the other side of the story which was missed, saying the allegations of discrimination are not true and calling on all foreigners to abide by local prevention regulations.
Ehizuelen Michael Mitchell Omoruyi, an African scholar who has stayed in China for the past 10 years, said in his article recently published by the Beijing Review, stringent control and preventive measures for anybody entering or leaving Guangzhou city "should not be interpreted as outright discrimination or racism."
He also noted that "faced with fears of likely deportation, some migrants may simply have resorted to fighting back via the use of media outlets to create unnecessary alarm."
China has repeatedly said that it opposes any differential practices targeting specific communities. Many foreigners, Africans included, have even volunteered and joined the Chinese people in the fight against the coronavirus, leaving behind some touching stories during these hard times.
As COVID-19 is spreading in Africa, Chinese President Xi Jinping specifically has talked via telephone with South African, Egyptian and other African leaders to express his sympathy and support, and urged the international community to beef up aid to the African continent at the extraordinary leaders' summit of the Group of 20 major economies.
Even though China is still recovering from the pandemic, the nation managed to send emergency aid to Africa, providing large amounts of urgently needed goods and materials to the AU and African countries through various channels.
The rock-solid relationship between China and Africa has withstood the test of time. Under the current circumstances, China and Africa need mutual trust, mutual support and solidarity to tide over this difficult time more than ever. We must not let those forces trying to sow discord between China and Africa have their way.