China holds real appeal to foreign firms: NDRC article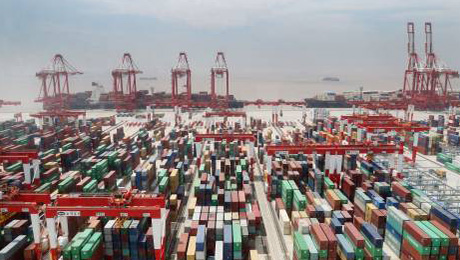 (Photo: Xinhua)

The claim that foreign firms are leaving China in droves does not hold up as it is impossible for them to ignore the market, said an article published on the website of China's top economic planner.
"Judgments need to be made based on statistics and facts," said the article of the National Development and Reform Commission (NDRC).
Over 90 percent of more than 200 American companies operating in China reported profitable operations in 2019, the article said, citing the results of the 2019 Member Survey of the US-China Business Council.
Among the members, 87 percent did not move or planned to move any of operations out of China, while 83 percent made no decisions to reduce or stop planned investment in China in the past year, the survey showed.
The article argued that China made progress in major foreign investment projects in the past two years despite that cross-border investment had been at a low ebb, with U.S. electric car maker Tesla Inc. and German chemical giant BASF launching their projects in the country.
In the first three quarters, over 30,000 foreign-invested firms were newly established in China, while the actually utilized foreign investment in the country rose 6.5 percent year on year to reach 683.2 billion yuan (about 98.14 billion U.S. dollars).
China holds real appeal to foreign companies, "not only with its world-beating economic growth and impressive investment returns but also with advantages including talent base, manufacturing ecology, consumption upgrades, infrastructure and business environment," the article said.
China bolsters a complete industrial system as the only country that possesses all the industrial categories according to the United Nations industrial classification, and new types of infrastructure are accelerating the country's growth model shifts, the article said.
Convenient transportation and logistics networks can significantly lower the operating costs for foreign firms, it said. China's high-speed railway mileage was nearly 30,000 km by end-2018, accounting for two-thirds of the world's total, while its highway mileage topped 140,000 km to rank first globally.
"Eyeing the long run, more foreign firms will continue to invest and develop in China," the article said.