Maritime Silk Road art festival opens in Quanzhou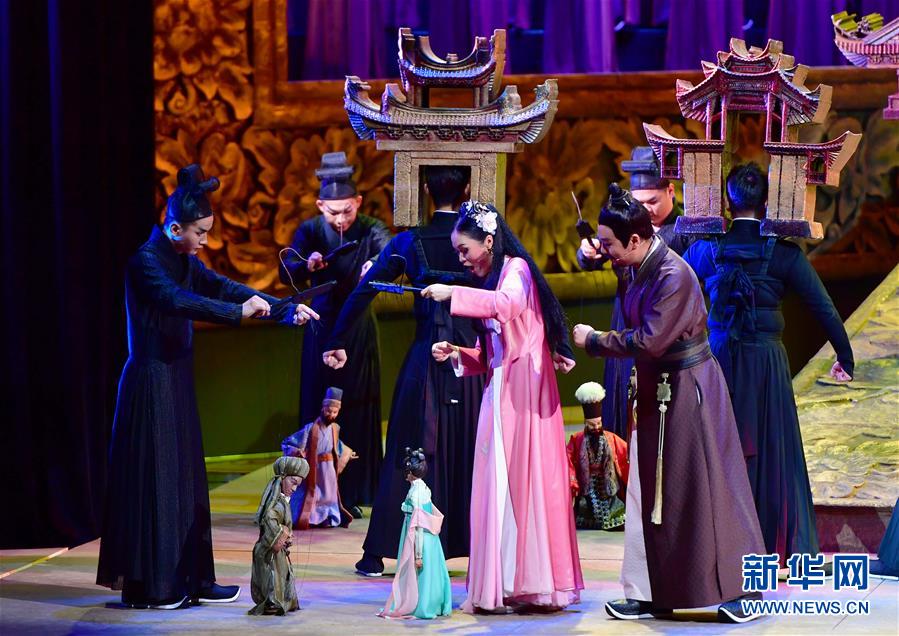 Photo: Xinhua
FUZHOU, Nov. 22 (Xinhua) -- The fourth Maritime Silk Road International Arts Festival has opened in Quanzhou of east China's Fujian Province, a city widely believed to be the starting point of the ancient Maritime Silk Road.
The Promise of the Sea, a special folk opera telling the travel of Chinese puppeteers from Quanzhou to the Port of Alexandria in Egypt centuries ago, premiered at the opening ceremony Friday evening.
Jointly organized by the Ministry of Culture and Tourism and the government of Fujian Province, the week-long festival will feature diversified folk art performances, a forum on art development and an online arts festival.
The festival has attracted over 1,500 artists and 130 troupes from more than 50 countries and regions, including the Republic of Korea, Japan, Thailand and Indonesia.
The event was initiated in 2014 and established a biennial festival a year later in 2015.
The festival has grown into an important platform for sharing the best of cultures, promoting cultural cooperation among Belt and Road countries and regions, and strengthening people-to-people connectivity, said Wang Xudong, member of the leading Party members group of the MCT, when addressing the opening ceremony.
The festival will surely see more success in the future with joint efforts and support from home and abroad, and will play a more important role in the Belt and Road cooperation, said Wang, who is also the curator of the Palace Museum in Beijing.