E-commerce platforms a lifeline for catering staff amid coronavirus outbreak in China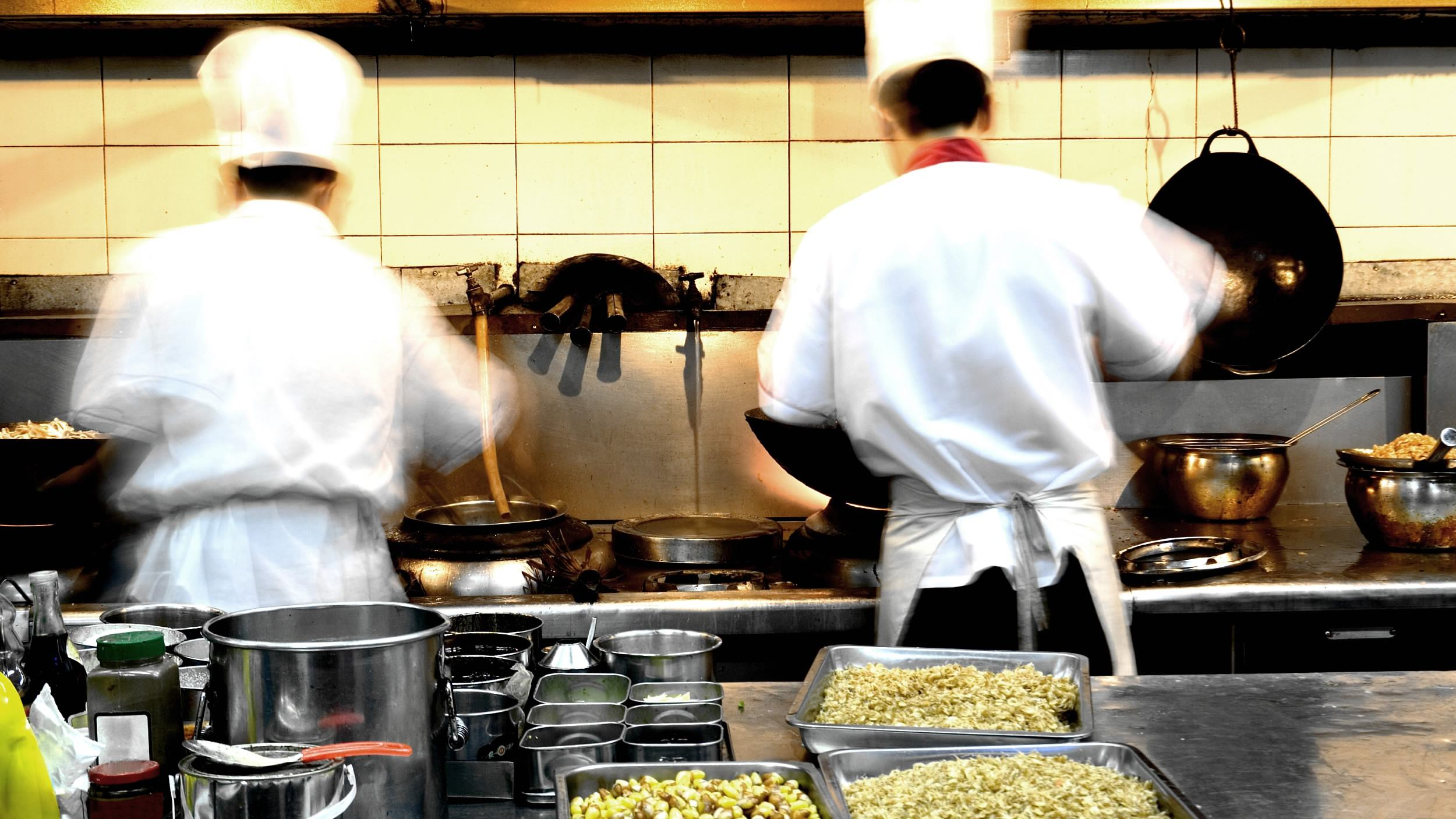 File photo: CGTN
Many restaurants in China had to temporarily shut their doors because of the novel coronavirus outbreak, but their staff has flowed into e-commerce platforms where demand for fresh food is rising.
Li Hua is now working at the warehouse of fresh food supplier Dingdong Maicai . But just a few weeks ago, he was making a living from working at a sushi restaurant. It's been closed since January 24 due to the outbreak. "All our operations have been suspended, and I'm very worried."
Waiter Zhang Xiuya has a similar concern. "I am very worried about it. We can accept being off for one or two days, but being off for more than ten days is more than you can stand."
For online grocery shopping channels, the new coronavirus outbreak has been a boon for business. Because many workers had returned home for the Spring Festival holiday and have not yet returned, Dingdong Maicai was short-staffed. But with the help of the Shanghai Municipal Commission of Commerce, it began to hire local restaurant workers, who had found themselves out of job because of the outbreak.
"What we are doing is putting workers where they are needed, balancing the market," said Zhang Yi, deputy president of Dingdong Maicai.
So Li Hua and Zhang Xiuya are working at Dingdong Maicai, sorting and weighing vegetables. Since the work is similar to what they did before, it's been an easy transition.
"We're from the catering industry, so all we've had to do here is learn about the whole support system," said Zhang.
The online shopping channel has now borrowed workers from more than 10 catering businesses – they say they may wind up employing as many as 1,500 former restaurant staff. Hema Xiansheng, Alibaba-backed fresh food supermarket, is doing something similar to solve its sudden staff shortage. That's taken a little planning.
"Staff joining us start out with easy jobs, working in the warehouse or packaging," said Hu Qiugen, general manager of Operations Administration at Hema Xiansheng. Fifteen staff of the chain restaurant Xibei Youmian Village are now signing in to their new jobs.
Relying primarily on former restaurant staff, Hema has been able to raise its output by 50 percent. Some online shopping service providers are also cooperating with department stores, borrowing their trucks to deliver vegetables.