Short-term drop inevitable while recovery can be expected: expert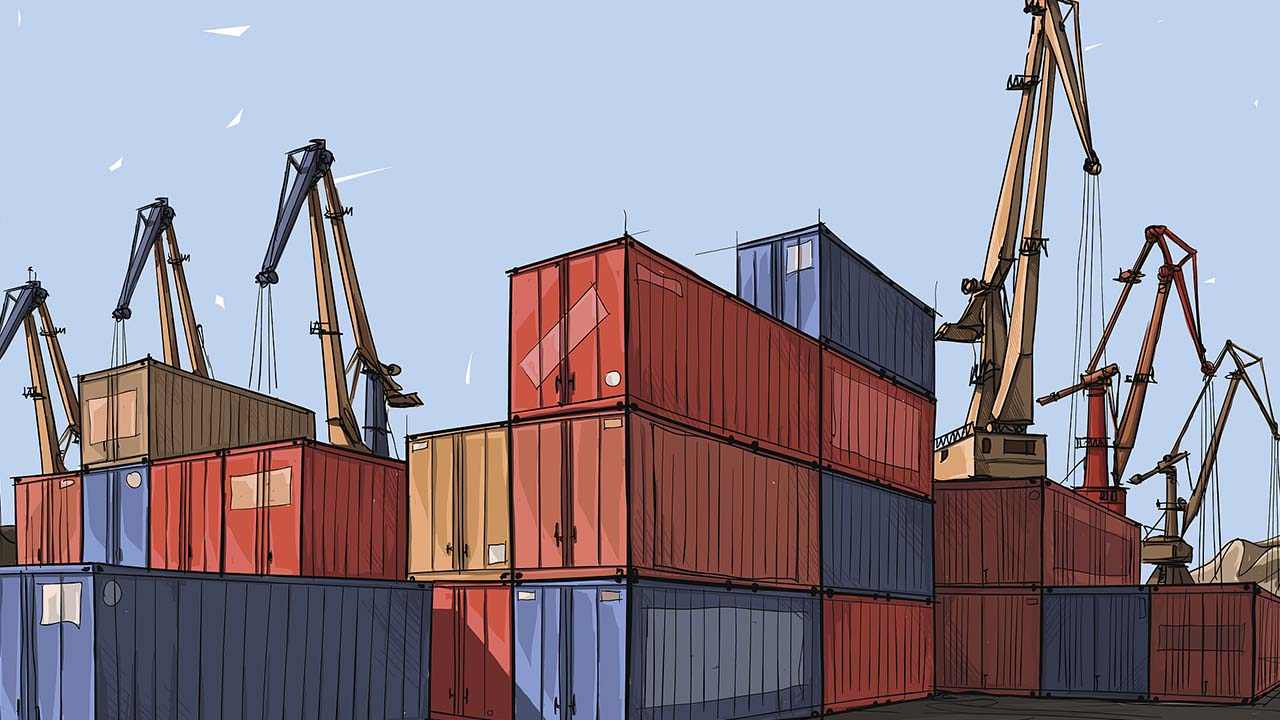 (Photo: VCG)
Global businesses are facing challenges brought by the outbreak of the novel coronavirus, and some worry that the outbreak will result in severe supply chain disruptions.
Kate Kui, president of NetEase Agriculture Business, considers the short-term loss across industries is inevitable, but forecasting recovery in the long run.
"I think recovery can be expected, however, in the middle-long term, we should still be cautiously optimistic," she shared insights with CGTN.
There will be a shortage of materials originating or transported through the virus-affected areas. Many people also have been quarantined in the midst of the outbreak, creating a widespread labor shortage of at least 20 percent. That will lead to a subsequent drop in production.
Tech giant Apple is anticipating losses because most of its products are assembled in China, and its major suppliers in China have had to shut down facilities.
"If you want to look at IDC projection, definitely for the first quarter, the smartphone shipment number dropped about 30 percent already. So these short term fluctuations, decrease and drop are definitely inevitable," Kui commented.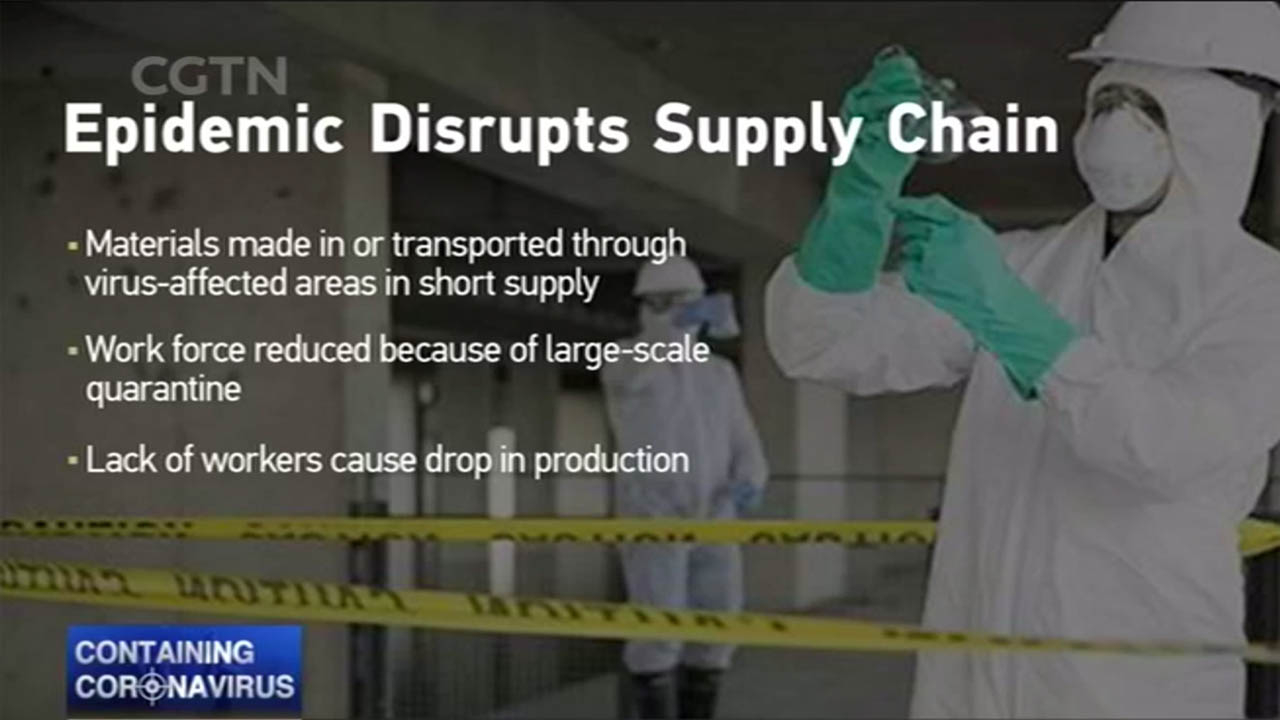 Global supply chain is affected by the coronavirus outbreak. (Photo: CGTN)
Meanwhile, Wuhan, the epicenter of the outbreak, is also an important manufacturing center. A halt in LCD and LED production in Wuhan, has increased costs for computer and TV manufacturers around the world.
The auto industry is being hit hard. A Tesla VP said on microblogging site Weibo that its Model 3 deliveries in China will be delayed. And the world's largest auto parts supplier Bosch has temporarily closed two plants in Wuhan. Moreover, automaker Hyundai has also announced it will stop production in its biggest base in South Korea due to the supply disruptions in China.
Michael Coates, editor and publisher of the Clean Fleet Report, concerned that the shutdown of plants in China may lead to the close of the entire assembly line. "If you are waiting for your daily shipment of parts, and the plant that's producing them has shut down, you may have to shut down the entire assembly line," he said.
Peter Leroe-Munoz, senior vice president for Tech & Innovation at Silicon Valley Leadership Group, considered that the outbreak "does expose and reveal the need for greater planning to have those contingency plans going forward whether that's finding alternative sources for employees or alternative supply chains as well."
Kui stood by different opinions concerning that multinational companies along the supply chain have no way to shift their manufacturing from one place to the other "suddenly".
"Practically speaking, there is no way for any multinational company suddenly to shift, because building a new place, evaluating the site, we'll take a lot of time by getting all these kind of talents on-site on board. So I think in the short term, it's definitely not practical," Kui stressed.
And she still believed that China is appealing to global players as the manufacturing center. "Having said that, China remains to be the most attractive sites globally for manufacturing center. And the fact that all these multinational companies set their manufacturing center in China is also after very prudent and cautious thinking and evaluation process," she said.
Moreover, she sees a lot of new business models emerging, like online fresh produce, grocery e-commerce business, as well as the food delivery business. "So I think we should just look forward because we always need to stay positive and find opportunity along the crisis," she told CGTN.