China's Dada announces unaudited financial results for Q2
People's Daily app
1661322145000
Dada Nexus Limited, China's leading local on-demand delivery and retail platform, announced on Monday its unaudited financial results for the second quarter which ended on June 30, 2022.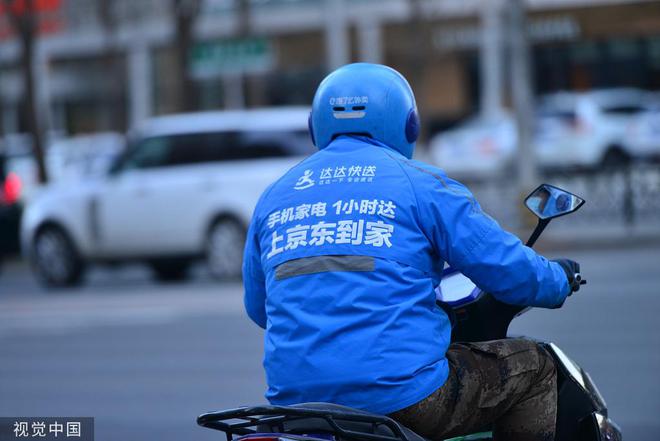 Dada's total net revenue in the second quarter was 2.281 billion yuan. The total gross merchandise volume (GMV) of JDDJ, (JD Daojia), Dada's on-demand retail platform, for the twelve months which ended on June 30, 2022 was 54.6 billion yuan, an increase of 68.9 percent year over year from 32.3 billion yuan in the same period of 2021. The number of active consumers for the twelve months which ended on June 30, 2022 was 72.8 million, as compared with 51.3 million in the same period of 2021.
"With trust from partners and strong digitalization capabilities, Dada is uniquely positioned in the changing consumption environment," said Philip Kuai, chairman and chief executive officer of Dada. "We are proud to deliver solid results amid macro uncertainties, thanks to the invaluable support from our employees, customers, and strategic partners. Riding on the consumption trend toward on-demand shopping and leveraging our dual-engine business comprising JDDJ and Dada Now, we are well prepared to head for a brighter future."
"Local on-demand retail and delivery service represents one of the biggest opportunities in this era," said Jeff He, incoming president of Dada. "Joining hands with JD.com, we will leverage our respective strengths to lead industry growth, while exploring innovative models to improve efficiency and customer experience for the whole retail sector."
"In the second quarter, Dada continued to deliver strong top-line growth with revenue growing by 55 percent year over year. In the meantime, our net margin improved by 18 percentage points year over year, marking a remarkable milestone in our path to profitability. Going forward, we will stay committed to empowering partners, streamlining operations, and driving our business growth in a sustainable way," said Beck Chen, chief financial officer of Dada.