Shaanxi delivers new stadium for China's 14th National Games
Discover Shannxi
1597139319000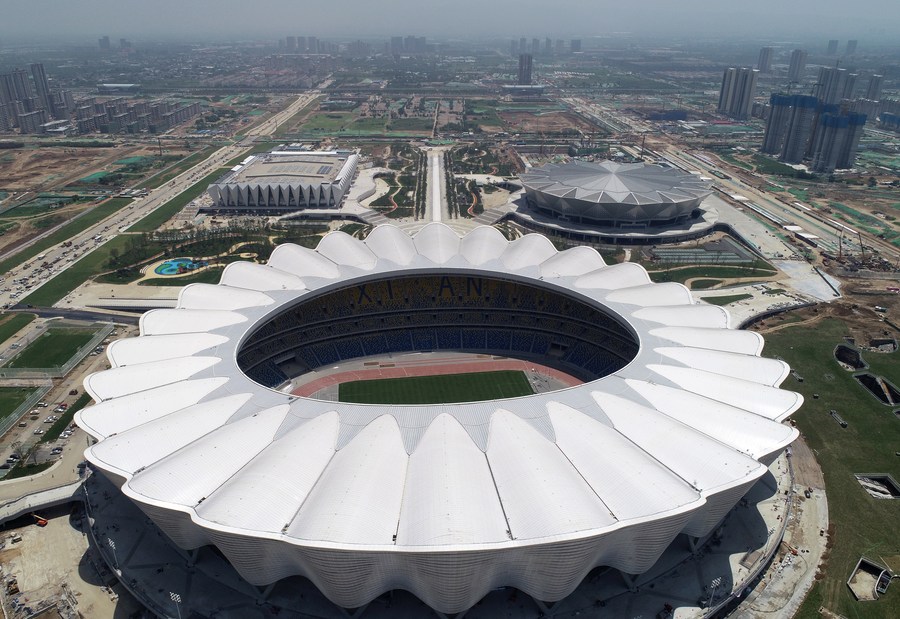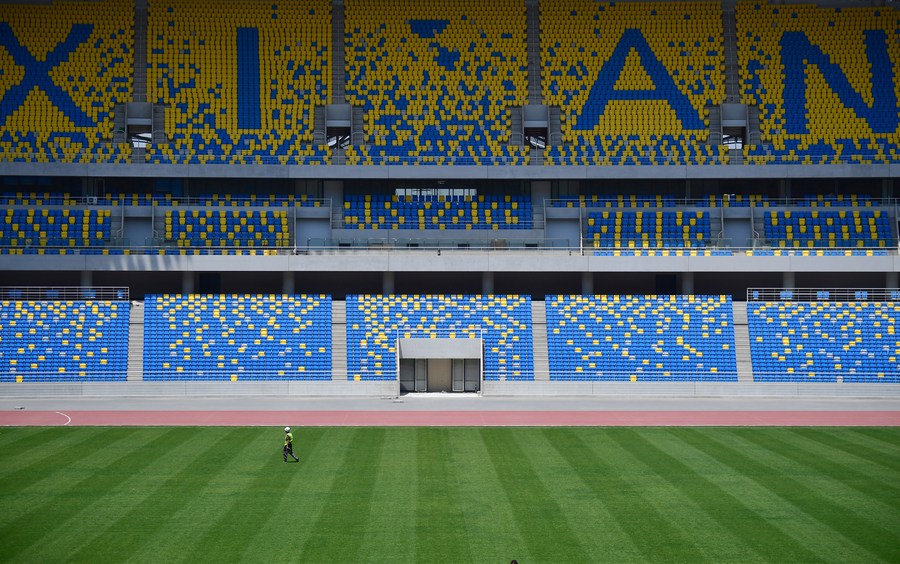 Xi'an Olympic Center Stadium. (Xinhua/Shao Rui)
Construction of Xi'an Olympic Center Stadium was completed.
XI'AN, July 1 (Xinhua) -- A long-awaited milestone has finally been achieved for northwest China's Shaanxi Province with the completion of the Xi'an Olympic Center Stadium.
The stadium, which will host the opening ceremony and track and field competitions for the country's 14th National Games in 2021, was delivered on Wednesday as a gift for the 99th anniversary of the founding of the Communist Party of China.
Located in the Xi'an International Trade & Logistics Park, the new 60,000-seat stadium is nicknamed "pomegranate flower" for its unique shape.
Construction of the stadium progressed despite the COVID-19 outbreak, under strict epidemic prevention and control measures including sending designated shuttle buses for workers to commute between the site and their dormitories in February and March.
Hao Qing, the project's design manager, told Xinhua that his team had overcome great challenges to ensure the venue was completed on schedule, when importing materials and inviting foreign experts became difficult amid pandemic-related global travel restrictions.
Among them was Italian technician Luigi Ferella, who was in charge of installing the stadium's running track. With three decades of experience in paving scarlet running tracks for sports venues across the globe, the 60-year-old Italian said that he hoped he could come back to Xi'an and feel the passion of the National Games in person in 2021.
"We have 136 lamp posts around the stadium, each of which can be a router, a video monitor, and music broadcaster or a warner," Hao said, highlighting the features of the new stadium.
"We will take advantage of advanced technologies including 5G wireless communication and face-recognition technologies to improve athletes' performance and the audience's experience," Hao added.
Among over 500 video cameras installed in the stadium, 100 are artificial intelligence ones. These AI cameras can recognize each attendee in the venue clearly and will alert the managers if they find anyone suspicious.
"Hopefully we can witness a successful National Games in this stadium," said Sun Yimin, chief of the management committee of the Xi'an International Trade & Logistics Park.