Hungary welcomes more tourists from China, eyes further expansion
BUDAPEST, July 4 (Xinhua) -- The number of Chinese tourists to Hungary has been significantly growing, and the Central European country does everything to expand this trend, according to official sources here on Thursday.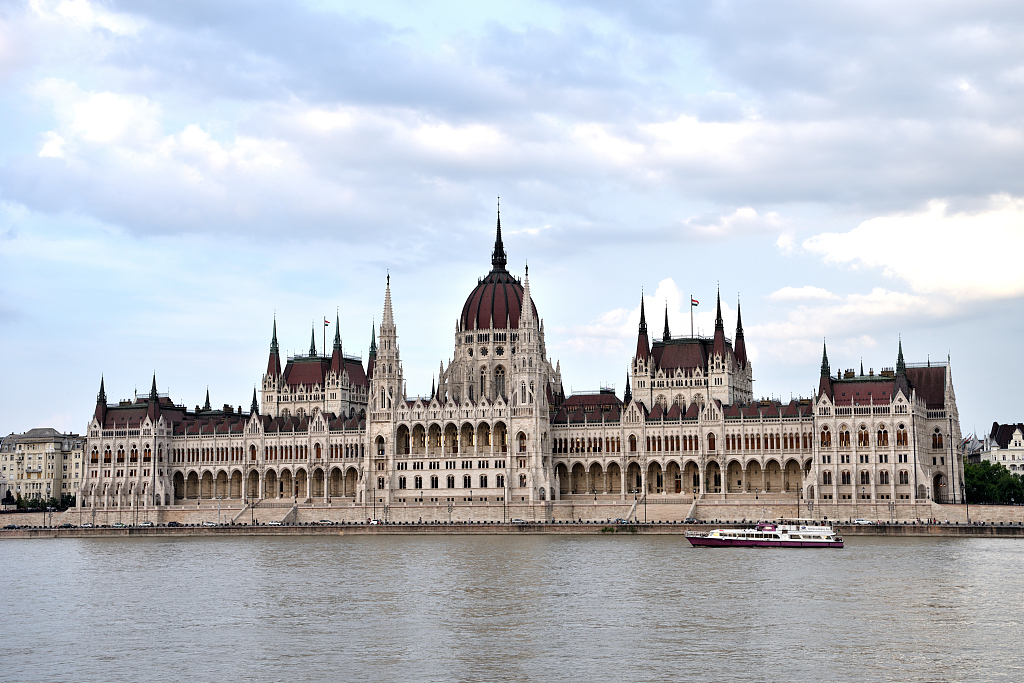 Hungarian Parliament Building, in Budapest, Hungary. (Photo: VCG)
"Tourism in Hungary has been growing steadily since 2010, and in 2018 it reached an all time record. Never have so many tourists visited Hungary (12.5 million tourists, spending a total of 30.9 million guest nights). The number of Chinese visitors arriving in Hungary is also significantly increasing: 256,000 Chinese guests arrived in Hungary in 2018, spending a total of 421,000 guest nights," the Hungarian Tourism Agency (MTU) said in a statement sent to Xinhua.
This success is partly due to the fact that Hungary is a very safe destination where tourism developments have started with great momentum in recent years. In 2019, about 1,000 tourist investments will be made nationwide: hotels, restaurants and tourist attractions will be developed, according to MTU.
In order to strengthen the Sino-Hungarian tourism relations, MTU contributes to the expansion of air connections; conducts strong international marketing and campaigning activities to promote Hungary as a destination; and organizes workshops, road shows,sales calls to increase the visibility of the tour operators and service providers of the two countries in order to increase their incoming tourist traffic.
2018 has been the year of promoting tourism between the EU and China, with the primary aim of strengthening the links between the Chinese and European tourism sectors.
"In the context of the EU-China Tourism Year, we have implemented a number of successful projects that we will continue this year," MTU noted.
In the autumn, MTU is preparing for a workshop and roadshow in Shanghai, in order to make the best use of the direct flight between Budapest and Shanghai.