China-proposed BRI to benefit all participating countries: Malaysian PM
PHNOM PENH, Sept. 2 (Xinhua) -- Visiting Malaysian Prime Minister Mahathir Mohamad said here on Monday that the China-proposed Belt and Road Initiative (BRI) will benefit all participating countries.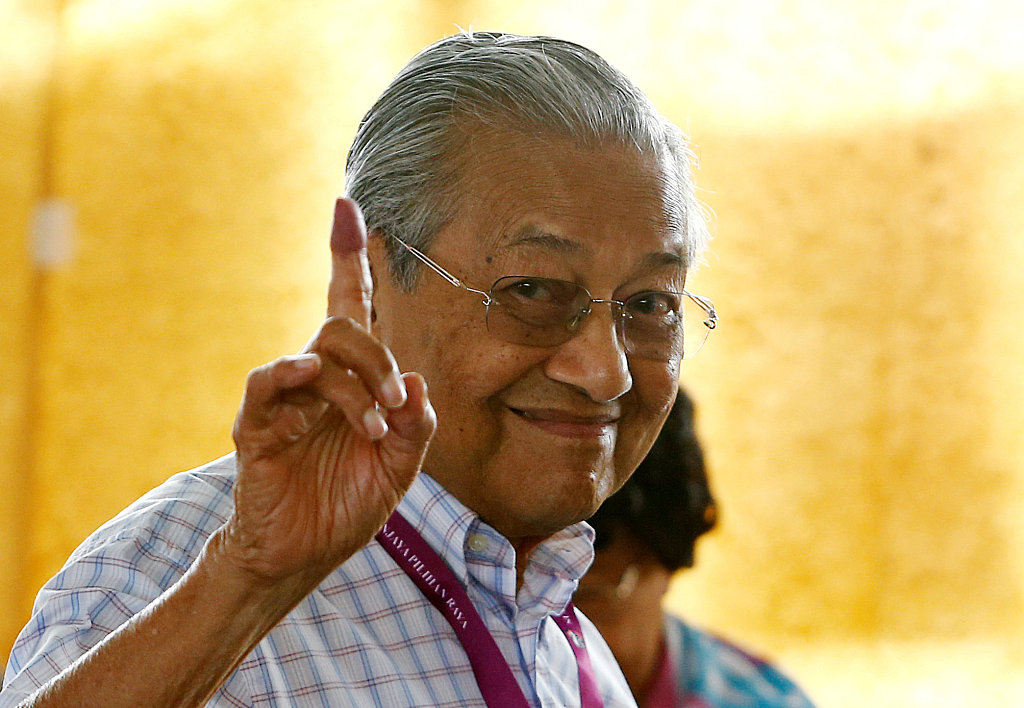 File photo: VCG
The BRI, a reference to the Silk Road Economic Belt and the 21st Century Maritime Silk Road, was proposed by China in 2013 with the aim of building a trade, investment, and infrastructure network connecting Asia with Europe and Africa along the ancient trade routes.
So far, 126 countries and 29 international organizations have signed up to the initiative.
Speaking at an open dialogue with students at the state-run Royal University of Phnom Penh, Mahathir said the BRI will help bring countries closer to each other and improve trade among them.
"Before, just imagine, driving a camel train from China to Europe, it would take months and months and months," he said. "Now, if you build a nice high-speed rail, it will take only one day, so communication will improve, and therefore, trade will also follow, so these routes, if you keep them open, they will benefit all the countries along the way. Certainly, East and West will become closer together."
Mahathir arrived in Cambodia on Monday morning for a three-day official visit at the invitation of Cambodian Prime Minister Samdech Techo Hun Sen.
Kin Phea, director-general of the International Relations Institute of Cambodia, an arm of the Royal Academy of Cambodia, said last month that the BRI has importantly contributed to enhancing economic growth and development in the Association of Southeast Asian Nations (ASEAN) as well as in the world at large.
"The BRI is a good connectivity initiative that has been providing tremendous opportunities and benefits to all participating countries," he said on the sidelines of an international conference on ASEAN.
Phea said the BRI has been helping the 10-country ASEAN to strengthen connectivity infrastructure, which is the key element for socio-economic development in each member state.